Living in Europe, it's very easy to pop away for a long weekend on a limited budget. But the notoriously expensive scandinavian countries? Surely not, I hear you say. I thought so too, after hearing about a friends trip to Norway where she spent £15 per glass of wine. But Denmark is actually one of the cheaper scandinavia options. And whilst it is totally possible to rack up the spending money, it's also very easy to visit Copenhagen on a budget. Below, you can find my tips for how I visited for a 4 day weekend for less than £150 budget.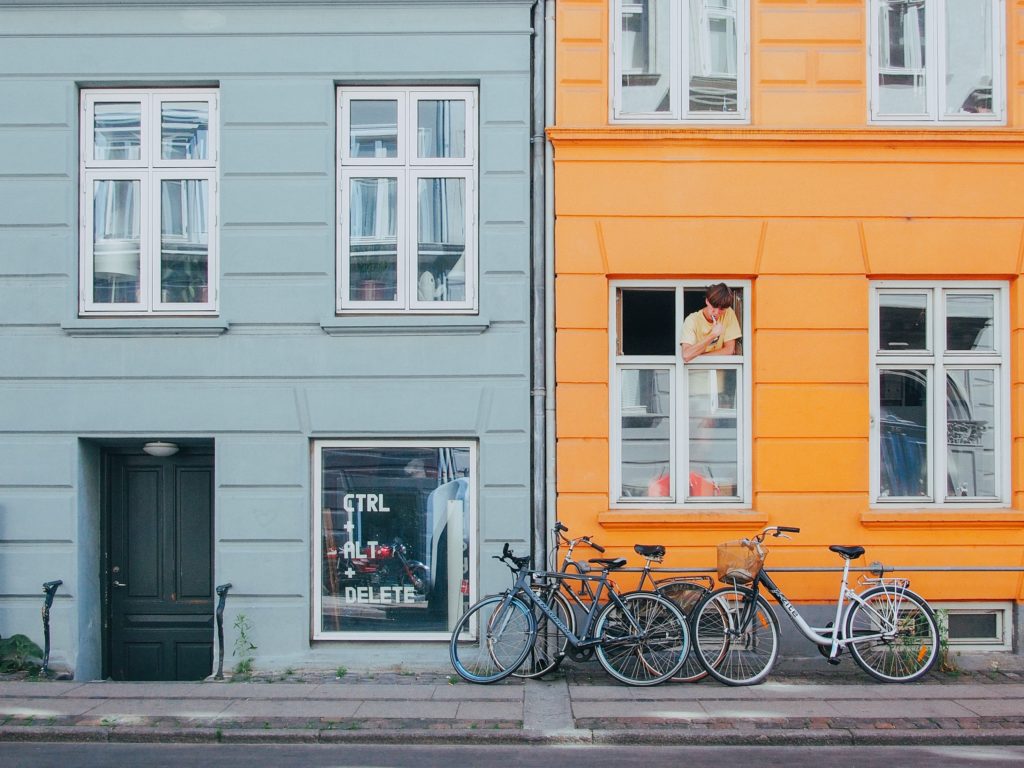 How to Visit Copenhagen on a Budget
Flight & Accommodation
My trip to Copenhagen was back in September 2016, just outside of the European summer holiday madness. I had already booked a few days off work, and was adament that this year I would finally travel solo – easing in with a short weekend break. I hadn't decided on where I was going to go until a week before. After opening up Skyscanner and searching 'London > Everywhere' I had to double take. £20 return flights to Copenhagen with Norweigian? Sold. Not only was it a crazy cheap price, but also a country I hadn't yet visited – so a double win. As I was only going for 4 days, I could get away with taking only hand luggage, which again kept the cost of the flight down.
As I was travelling solo, I didn't mind too much about where I stayed. I wanted to stay in a hostel, so that I could meet other travellers, and ideally wanted to be close enough to the centre so that I could get by on foot instead of relying on public transport. Sleep in Heaven was my hostel of choice – it looked fun, had an onsite bar and great reviews. This hostel was £9 per night, so £27 total.
Flight & Accomodation = £47 total
Getting around in Copenhagen
The location of my hostel was another great way that I kept my costs down. I got the metro from the airport to the city centre (there was a stop near to the hostel) which cost £4.20 each way. Other than this, I didn't need to use any transport. The city is easily walkable, and thankfully during my stay I had great weather. This worked out for the best, as whenever I'm in a new destination I much prefer walking so that you can stumble upon hidden gems!
Transport = £8.40 total
Food and Drink
Accounting for spending money in any destination can be as expensive or as cheap as you want it to be. For example when I went to Bali I could have easily spend a lot less than I did, but I'm a sucker for a brunch. Copenhagen is no different, and I do feel as though I spent a lot less (particularly on eating out) than I would have if I had travelled with a friend or partner). In general I stuck to sandwhiches on the go, and one evening our hostel hosted a Smørrebrød class which I had as my dinner that night! Papiroen is also a great food market which has lots of affordable options for eating and drinking. Our hostel also had a happy hour period, which meant that drinking with new friends was a lot cheaper than it would have been if we'd gone out to a bar.
Food and Drink = £70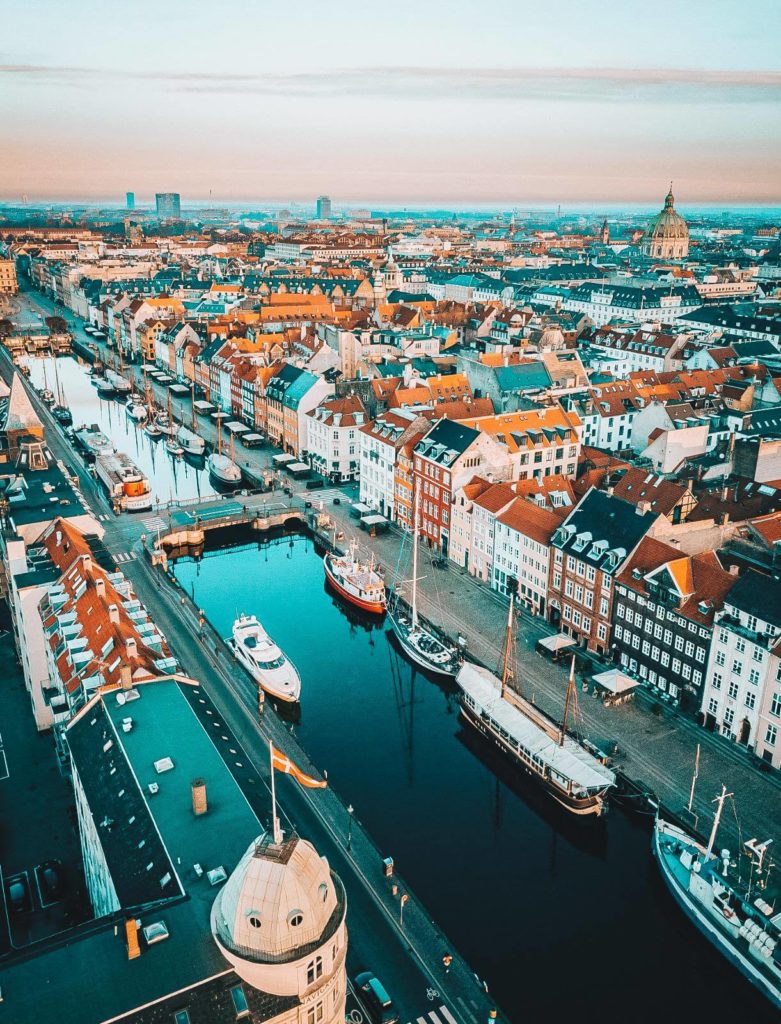 Sightseeing
A lot of the things to do in Copenhagen are surprisingly cheap (or even free). Walking around the city, you get to see plenty of the sights, from Nyhavn, the Gefion Fountain and Albans English Church to the Little Mermaid statue. Other attractions, such as the Round Tower or the Botanical Gardens are extremely affordable. The Round Tower costs DDK25 (approximately £3) and the Botanical Gardens are free! You can visit the Danish War Museum for under £10 to learn more about Denmarks involvement in the World Wars. If you want to visit the Tovili Gardens theme park, this will stretch your budget. (I chose not to visit, as theme parks aren't really my thing!) Instead, I opted for a £5 boat tour of the canals, so that I could see a bit more of the city from a different perspective.
Sightseeing = £20
Top Tips for Visiting Copenhagen on a Budget
As you can see, it is totally possible to visit Copenhagen and experience much that it has to offer, whilst sticking to a budget. I had a great time on my trip, and didn't feel as though I'd missed out on anything! Below are my top tips to keep in mind:
Be as flexible as possible with your dates – this can help you land great deals on flights
Visit outside of peak months (I usually travel in February or September to avoid big crowds and overpriced flights)
Don't be afraid to stay in hostels! They are great for making new friends, and even if you're travelling as a couple, you can often get much better rates on private rooms than you would in hotels.
Get around on foot. Although public transport is generally cheap, choosing accommodation within walking distance is a lovely way to see more of the city.
Take part in free offers – whether that's walking tours, or cooking classes hosted by your hostel. Not only do they help you stick to your budget, but they are also great for meeting new people.
See More: The Best Cities in Europe to Visit
Found this guide helpful? Pin it!
Found this guide useful? Pin it for later!