The Cotswolds is easily one of the most picturesque areas in England, and a great escape from London. From plenty of country pubs, independent shops and thatched roof houses, get ready to experience the quintessential English countryside.
Burford
Visiting Burford gave me major 'The holiday' vibes – even though I visited on a hot sunny day. The high street is so adorable, lined with cute houses, cafes and independent shops. There's a pub on the corner covered in flowers which also looked really cute. Unfortunately, we visited mid-COVID and so the pub was closed at the time. I think this town would be super cute around Christmas time – so I'll have to go back someday!
Stow-on-the-wold
The biggest out of the villages we visited, Stow-on-the-wold felt a little more like a town than a village. There is a large centre to the town, which is surrounded by shops and restaurants. You'll spot some chains here as well as independent. Stow-on-the-wold would be perfect if you're looking to support local businesses and do some shopping at independent stores!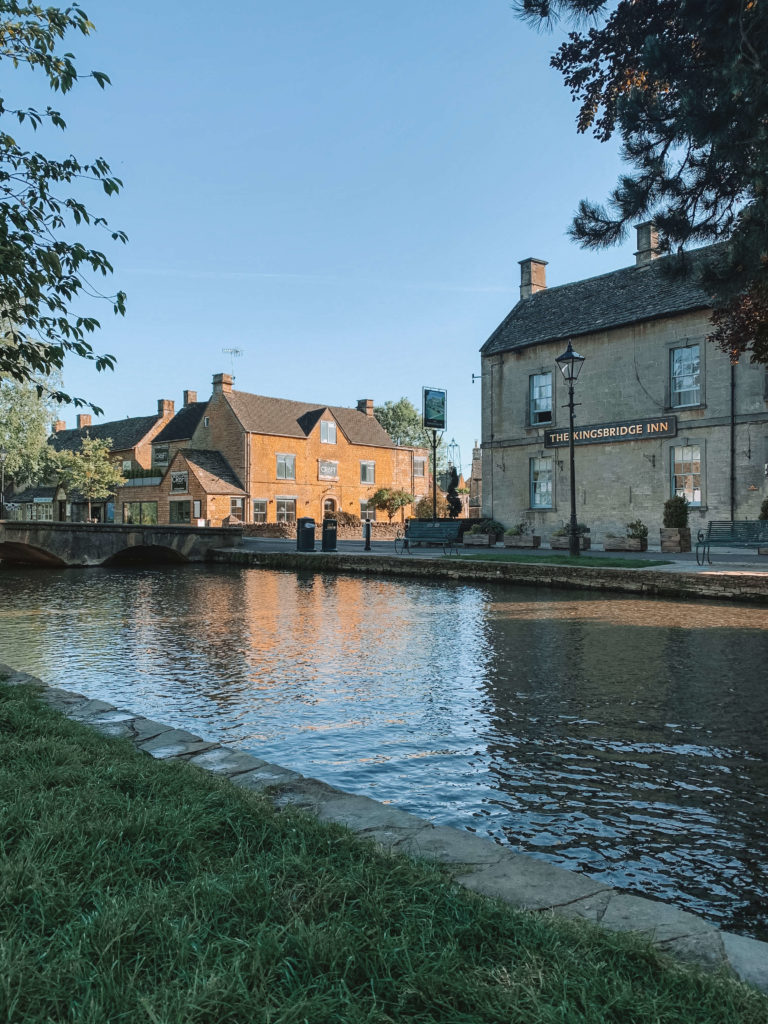 Bourton-on-the-water
One of the most popular stops in the Cotswolds, you can easily see why when you arrive. This is a tiny village, with a small stream of water running through the centre. The day we visited was a glorious sunny day, and the grassy bank by the water was packed full of locals having picnics and children playing in the water. There are a number of cafes, a railway museum and a handful of pubs you can stop at for food or a refreshing drink. Bourton-on-the-water also had a number of pathways for walks through the countryside. 
The Slaughters
The next village along from Bourton-on-the-water, Lower Slaughter is a lot nicer than its sinister-sounding name! In fact, Lower and Upper Slaughter (known as the Slaughters) are some of the best places in the Cotswolds for admiring thatched roof houses. If you're looking to stay in the Cotswolds overnight, The Slaughters Country Inn is a lovely inn, bar and restaurant in the area. 
Read more: 5 of the best day trips from London