One of the best things about living in London (besides there always being lots of amazing things to see and do in the capital) is how well connected you are to the rest of the country. Having so many main stations serving all corners of the UK means that it is entirely possible to enjoy the best day trips to other parts of the country if you feel like a change of scenery. Below are some of the best day trips you can take from London! 
Best day trips from London
Rye
A quaint village near the seaside in Sussex, a day out in Rye is perfect if you're looking to keep it chill. There isn't an enormous amount to do here, which makes it the perfect place to grab a coffee or an ice cream and wander the streets aimlessly, soaking in the cobble stoned streets and Tudor style buildings. There's also Rye castle, a nearby nature reserve, and a haunted pub! 
The quickest route to Rye is from London St. Pancras, taking approximately 1 hour and 12 minutes. 
Bath
Bath is one of my favourite cities in the UK! It's a very easy day trip from London if you haven't got time to stay longer. The city itself is beautiful, and there is so much to do here, including spas, parks, shopping, plenty of amazing bars and restaurants, and of course the roman baths! 
You can grab a direct train to Bath Spa from London Paddington station, which takes about 1 hour and 20 minutes. 
Cambridge 
Another of the UK's most gorgeous cities is of course, Cambridge. Home to one of the top Universities in the UK, the architecture of this city is truly stunning. If you visit on a nice sunny day, then punting down the River Cam is a must do! 
Direct trains run straight to Cambridge from London Kings Cross station, taking around 50 minutes, making it a perfect day trip from London!
Stratford-upon-Avon
Stratford-upon-avon is a medieval town in the west midlands of England. The birthplace of William Shakespeare, there is a lot of history to soak up in this town. Many of the buildings are still in their original style, and the city itself is home to some of the oldest streets in England! There are lots of self-guided walking tours you can do here, as well as a gorgeous park you can relax in by the river. Anne Hathaway's (Shakespeare's wife) house is also a short drive from the centre of Stratford-upon-avon, if you fancy paying that a visit too! 
Trains to Stratford-upon-Avon depart from London Marylebone station and take around 2 hours.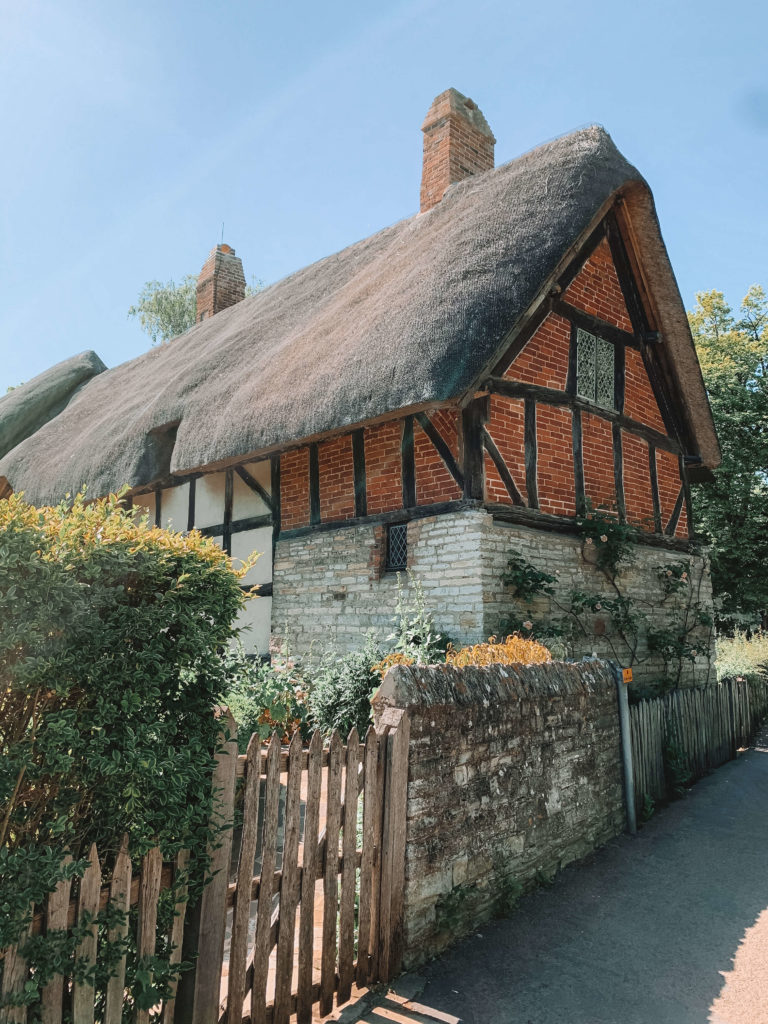 York 
Heading quite a bit further out of London, York is still a great day trip to do (especially if you're an early riser). Aim to spend as much time as you can in York, as there really is so much to see and do – I mean, there are 30 museums alone! The walled city is famous for its interesting Viking and Roman history, but also worth visiting for ghost walks, huge array of pubs, gorgeous architecture, and of course a visit to the iconic Shambles – the inspiration behind Harry Potter's "Diagon Alley". 
You can get to York by taking the train from London Kings Cross Station – the journey will take you between 1 hour 50 minutes to 2 hours 20 minutes! 
Read more: UK staycation bucket list!