Since the pandemic has increased the ability for remote working, more people are choosing to become digital nomads. For many companies, gone are the days of being tied to a physical office location, and instead, you can make an office anywhere with a decent wifi connection. If this is the life you are dreaming of, below are 8 of the best places to settle as a nomad. 
The Best Places to Settle as a Nomad
1. Lisbon
This Portuguese city is a heaven for surfing enthusiasts. However, it also has great Internet connectivity and affordable accommodation prices. The local culture is extremely laid-back, which may be both an advantage and a disadvantage depending on your preferences. The city also has a large airport with excellent global connectivity and a large number of low-cost airlines flying to and from it. Lisbon gets approximately 300 sunny days per year so is a great option if long winter months get you down. 
2. Buenos Aires
Being the capital of Argentina, Buenos Aires belongs to the subtropical climate zone with winter and summer temperatures within the 15-30 C0 range. Living there is also extremely affordable, in terms of both accommodation and living costs. The local cuisine has plenty to offer, with a lunchtime meal usually costing between $5 and $10. There are a lot of activities ranging from horse races to tango lessons, not to mention the great nightlife. Citizens of most countries can get a 90-day visa-free stay in Argentina, making it an easy option to settle as a nomad. 
3. Berlin
If Europe is your calling, then Berlin is a great choice. Berlin has 24/7 transport connectivity with most other areas of the EU while also being a unique attraction for international travellers. However, this does mean that finding good quality accommodation can be both difficult and pricey. In terms of city areas, Kreuzberg is globally recognised as one of the best locations for digital nomads. This district offers a wide variety of coworking spaces such as Betahaus, as well as multiple nightclubs and exhibitions.   
4. Chiang Mai
Frequently considered an ultimate go-to option for digital nomads, this Thai city is extremely friendly to expats and foreign visitors. There are a lot of coworking zones making it a great destination for working from your laptop. On the one hand, the popularity of this location has increased the rental prices throughout the years. However, the price of renting accommodation in Chiang Mai will still be considerably cheaper than in locations like Europe.  
5. Prague
Being one of the most picturesque European cities, Prague also has fantastic connectivity with multiple free Wi-Fi spots. Local sights such as Vysehrad or Prague Castle Gardens are also fantastic places to work while also enjoying the view of the old town below. Unfortunately, the winter months can be rather cold and snowy with most cafes and local attractions being closed. However, this is also the best time to find affordable long-term accommodation due to the reduced competition from fellow nomads. 
6. Playa del Carmen
If you're looking for somewhere with a simple visa process, then look no further than Mexico. This is one of the friendliest places for digital nomads, offering yearly visas for up to four years of continuous stay in the country. The beautiful city of Playa del Carmen is quite affordable in terms of food and accommodation costs while also being a popular tourist destination. For digital nomads from the US, working from similar time zones is also a great bonus.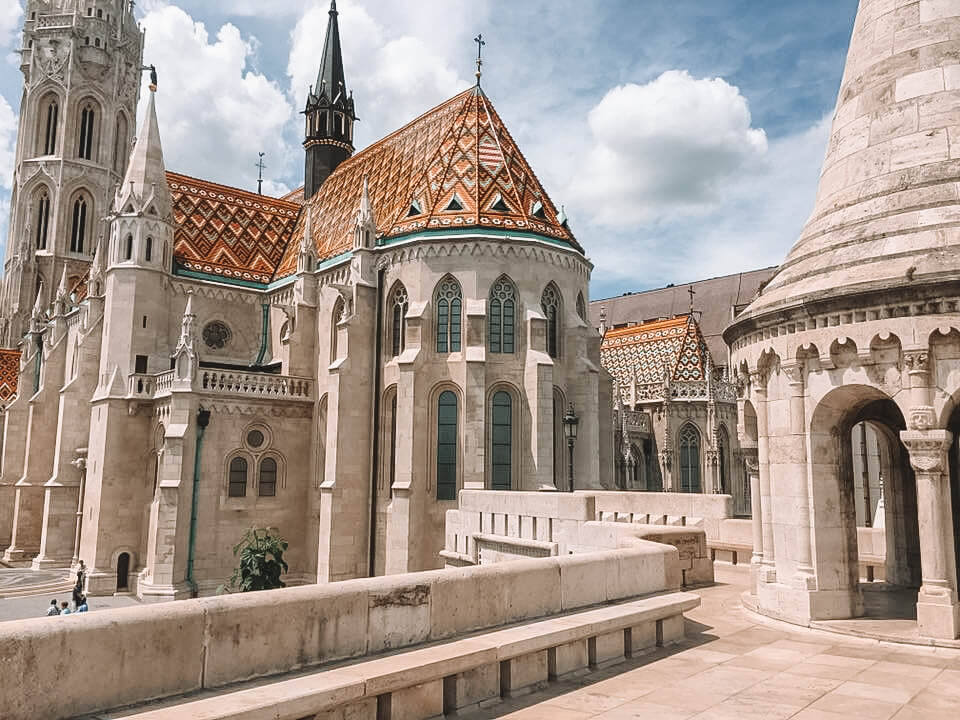 7. Budapest
If you adore both the old European town and the international vibe of busy capitals, why not look to settle in Budapest? This city is considered one of the best locations for digital nomads due to the abundance of Wi-Fi hotspots and affordable co-working spaces. The local pubs and bars are also known as some of the best in Europe, which makes socialising and finding new friends super easy. 
8. Singapore
While the costs of living in Singapore have increased dramatically in recent years, this city remains one of the most digital-friendly locations for nomads. There are plenty of things to do in Singapore, alongside the experience of living in an Asian metropolis that still has a very Western feel. If you love city-living, this is the destination for you. The popularity of this location means there is a lot of western-style office areas with rooftop pools, indoor cafes, and gyms making it easier to be productive as a remote worker. 
Settle as a Digital Nomad
Choosing a place to settle is a major challenge for any digital nomad. While many online guides provide a good overview of the key benefits and disadvantages, the only way to make an informed choice is to physically experience the location. The list above primarily includes places with traveller-friendly visa regimes and affordable accommodation costs. This allows you to reside in these cities for several months before making any long term decisions.