One problem with visiting any city as a tourist, is the overwhelming number of restaurants and bars to choose from. Oftentimes, the popular lists of 'best restaurants in London' are packed full of overrated and over-visited options that perhaps were once great, but can now feel a little underwhelming, due to the hype. So, as someone who lived in the capital before taking on digital nomad life, I've rounded up some of my favourite, (mostly) lesser known restaurants that deserve a spot in any list of top restaurants and bars in London.
Best restaurants and bars in London
La Bodega Negra, Soho
Rumour has it this is one of Harry Styles favourite restaurants too! Despite its very central location in Soho, La Bodega Negra is not easily spotted unless you're looking for it, since from the street it is disguised as a sex shop. That's right, equipped with neon 'peep show' signs from the outside, this dimly lit basement restaurant is mysterious and cosy, serving up delicious Mexican food and cocktails.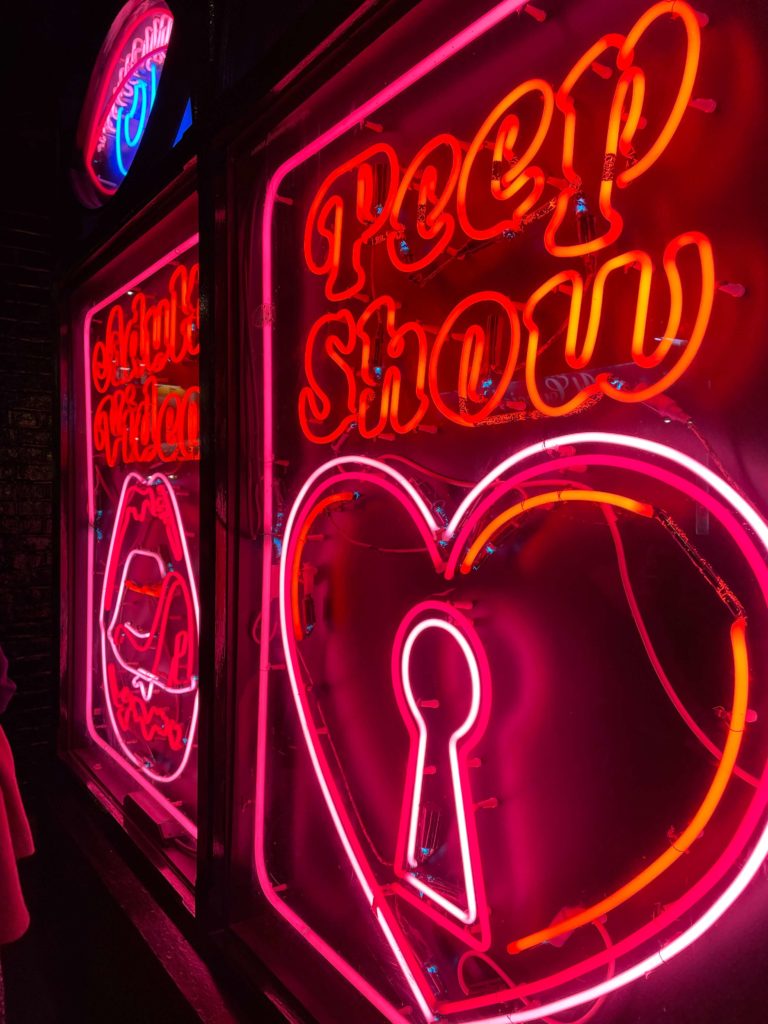 Gordons Wine Bar, Embankment
OK so this one probably does top most of timeouts best restaurants in London lists. But, if you're looking for something cosy and romantic, then you have to give Gordons Wine Bar a visit. Located near the riverfront between Charing Cross and Embankment, this venue has both a cosy dark interior, and an outside terrace (complete with heaters and blankets during the winter months). The selection of cheese and wine on offer are amazing, and it's rightly so, a very popular spot, so book ahead or arrive early to avoid disappointment.
The Breakfast Club, Various Locations
The Breakfast Club is a very popular chain in London, and for good reason. As the name suggests, its the perfect spot for brunch in one its many locations across the city. The Breakfast club gets super busy at the weekend however, and some locations it isn't possible to book, so be prepared to wait for a table for up to an hour (sometimes even more).
Taco and Tequila, Tooting
Tooting's Broadway Marketing is packed full of amazing eateries, no matter what you're in the mood for! Taco and Tequila is a popular Mexican venue inside Broadway market, offering a wide range of Tacos and plenty of great cocktails too! They often do deals on certain days, like 2-4-1 cocktail deals, Taco Tuesdays and more.
Sorsi e Morsi, Tooting
Also located inside Broadway Market, Tooting, is one of my favourite pizza places in London. The pizza's at Sorsi e Morsi are cooked to perfection, with proper hand-stretched dough, great toppings options and delicious sauces to dip the crust! The staff here are also incredibly friendly, I always have great service every time I visit. One pizza is always too much for me, so I always get to take my leftovers away for lunch the next day!
Lahore Karahi, Tooting
Tooting is known for its incredible curry places, and one of my favourites is Lahore Karahi. This 'Bring your own booze' Pakistani restaurant serves up delicious food in a bright and bustling setting. I usually head to the nearby Lidl to grab a bottle of wine or a few tinnies which you can bring into the restaurant for a corkage fee of around £1.50 per person! Honestly, if you're looking for a great curry packed full of spices and flavour, then head to Lahore Karahi.
Kibou, Battersea
Located on Battersea's popular Northcote Road, Kibou is a modern sushi restaurant serving up adventurous dishes and delicious cocktails. It's not one of the cheapest sushi restaurants you can go to, but it is definitely one of the best sushi restaurants I've been to in London. And still much cheaper than the likes of Sushi Samba!
You might also like: The Most 'instagrammable' bars and restaurants in London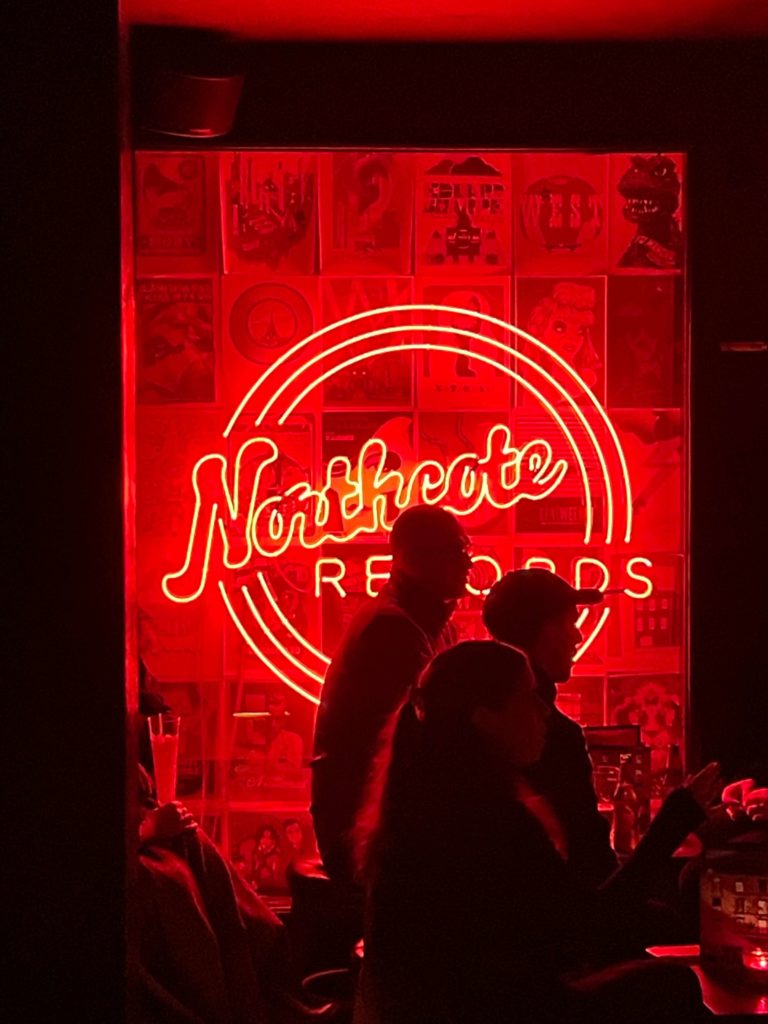 Northcote Records, Battersea
Records is my favourite chain of bars in London by a mile! There are a few locations across London, but I usually frequent Northcote records as it's a good venue and in close proximity to where I usually stay in London. They have live music and events most nights of the week, and it's generally just a really fun 'almost-dive-style' bar!
Mercato Metropolitano, Elephant & Castle
There certainly is no shortage of food markets in London, and if you're looking for an alternative to popular haunts like Borough or Camden market, then head to Mercato Metropolitano in Elephant and Castle! Here you can find a huge range of different food vendors, from Italian and Mexican, through to Venezuelan. It's a really sociable market too, with a bar and plenty of seating areas to enjoy your food!
Lost in Brixton, Brixton
Lost in Brixton is a typical 'Instagram girly' venue, but it is a great night out to be fair. It's one of the first places I went to when Covid restrictions lifted slightly, as it is a large open roof terrace with lots of tables, food vendors and DJs, which made it the perfect place to go when you weren't allowed to leave your table!
Little Orange Door, Clapham Common
I finally visited Little Orange Door in Clapham Common for the first time this year. I don't know why it took me so long to visit, as it had been on my list of 'places to try' for ages! This place was so much fun, I went for one of Thursday Dating's events, so we didn't have the chance to eat there. However, as a bar, it was honestly so much fun. I love the small size of it, and the decor that makes you really feel like you're at a house party rather than a bar in Clapham. They also have two other locations in London, the Little Blue Door in Fulham, and the Little Yellow Door in Notting Hill!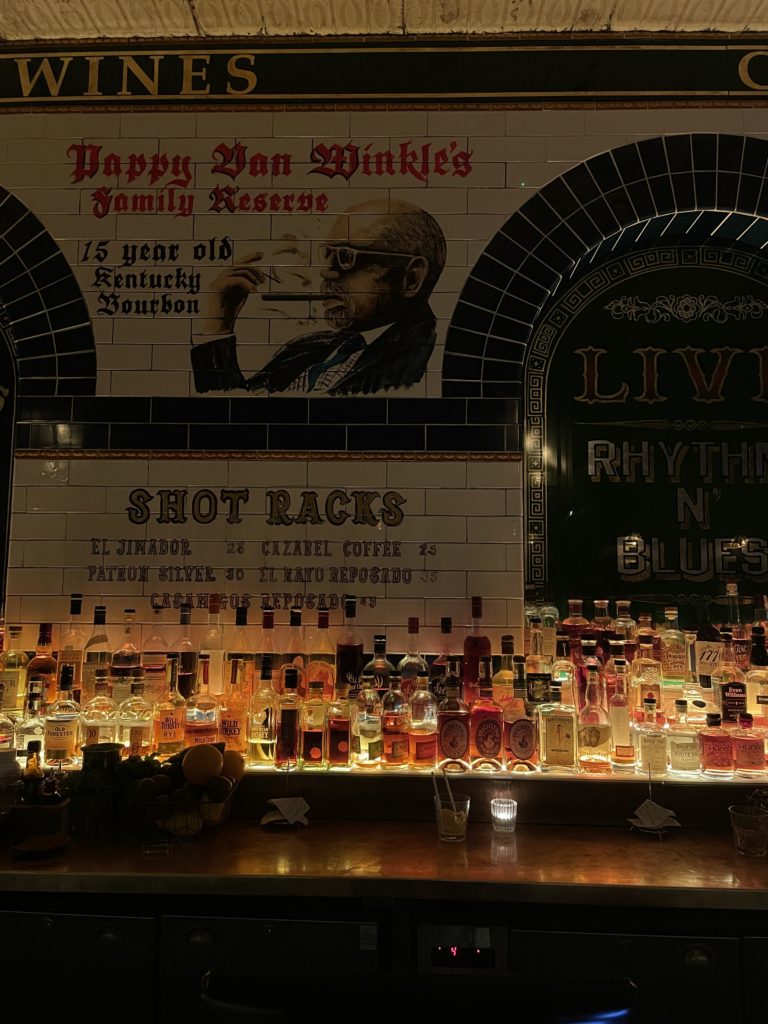 Blues Kitchen
Blues Kitchen is somewhat of an institution in London. Located in both Shoreditch and Brixton, this late night venue offers a delicious food menu, live music and events throughout the week. The margaritas are strong but delicious, and the 'crack' tacos are potentially some of the best tacos I've ever eaten – and I've been to Mexico.
You might also like: The best afternoon teas in London