Italy is one of my favourite countries in Europe, there are such gorgeous cities, beaches and countryside to see, so when my plans for two weeks spent between Portugal and Morocco fell through, I decided instead to head to northern Italy for the two full weeks. I've been to Italy loads throughout my childhood, we used to drive down to Lake Orta from England with family friends every year, but I'd NEVER been to any of the main cities! So I wanted to make the most of my two weeks, and see as many places as I could! Below is my itinerary for the two weeks and which places to visit in Italy.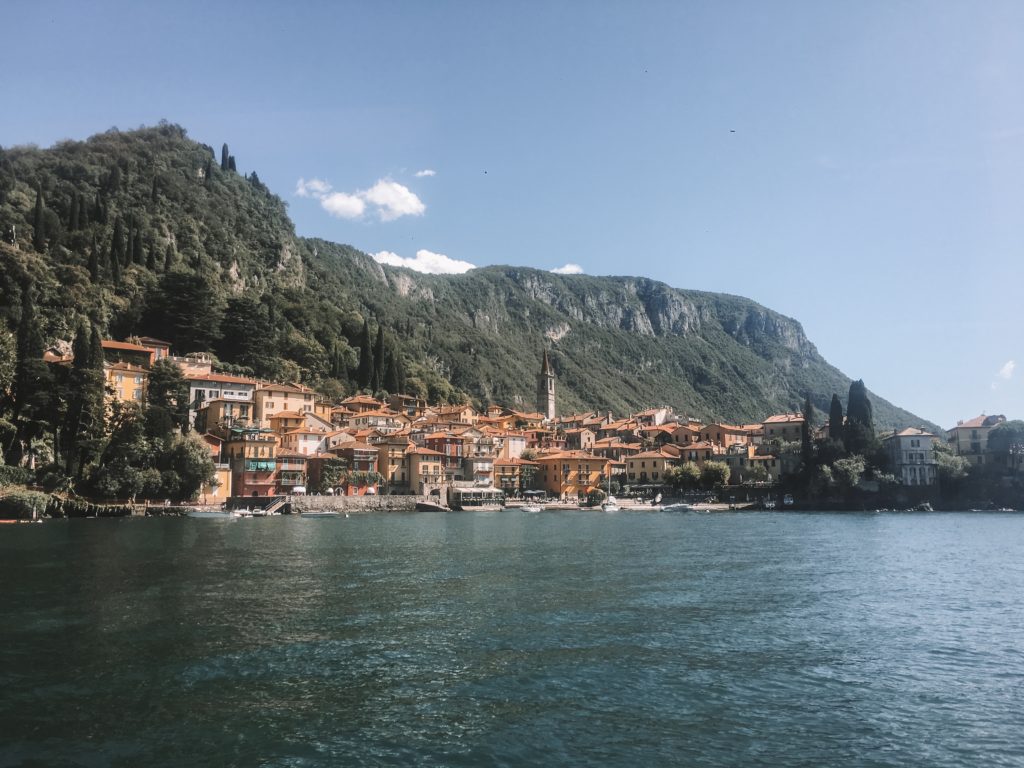 Getting around
As I was pretty flexible on destination, I found super cheap flights with British Airways flying one way to Milan from London Heathrow, and then back from Venice. Whilst in Italy, I travelled between each city by train – not only was this a really affordable way to get around, it also means you get to see the beautiful views as you travel across the country.
Cost
I find that Italy can be as cheap or as expensive as you make it – it really varies! Of course, it will depend on the type of accommodation you choose, where you eat, how much wine you drink (and so on). The flights cost me £35 each with British Airways, and the trains (8 in total) cost just over £120.
The Interrail or Eurail pass makes travel by train throughout Europe extremely affordable! They offer a one month pass, specific to Italy which starts from €105. On the Interrail website, you simply choose how many travel days you want to use within one month, and voila. If you fly in and out of different cities in Italy, you can use the cheapest option (3 days within 1 month) and visit a total of 5 cities!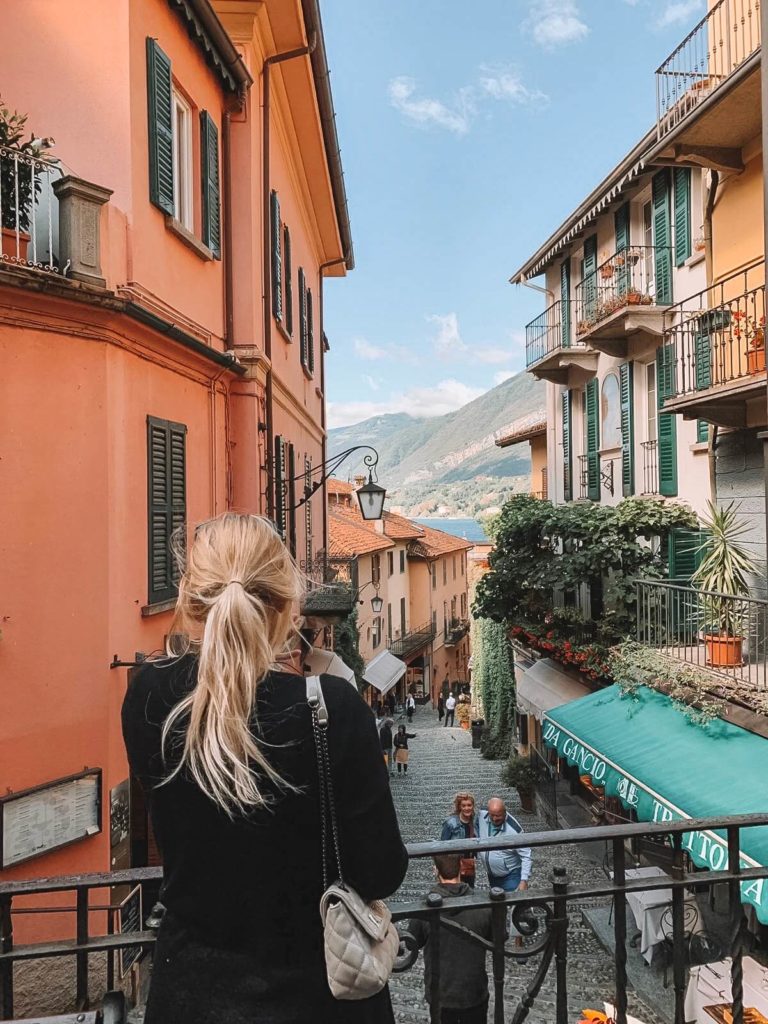 Route
Bellagio – Lake Como
Although I  flew into Milan, I  got the train to the city, then switched trains to Varenna (Lake Como) which took about an hour and a half, and then hopped on a ferry from Varenna to Bellagio. Obviously there are loads of places to visit in Lake Como, and Varenna itself was beautiful, but I'd had my eyes set on Bellagio, and for good reason!
I definitely recommend staying here for a night or two, it is quite quiet so don't expect too much in terms of nightlife, but its full of really cute shops and great restaurants. You could even hope back on the ferry and spend a day exploring a few other towns on the lake. You can also easily do a day trip here from Milan if you don't want to spend on a hotel (it was quite expensive compared to the other places I went to in Italy)
Milan
After two nights in Bellagio and a day spent back in Varenna, I headed back to Milan for two nights. To be honest, Milan was my least favourite out of each place I visited, I just felt like aside from seeing the main square with the Duomo and visiting the shopping centre, there wasn't loads to do..
Bologna
Next stop was Bologna, and it was a very welcome surprise! I hadn't spoken to anyone who had visited before, so other than seeing lots of pictures of gorgeous orange-roofed buildings, I had absolutely no preconceptions. Honestly, I fell in love with Bologna and feel like it is such an underrated city! I only spent one night in Bologna, which was enough, but you could stay for longer and explore a bit more for sure!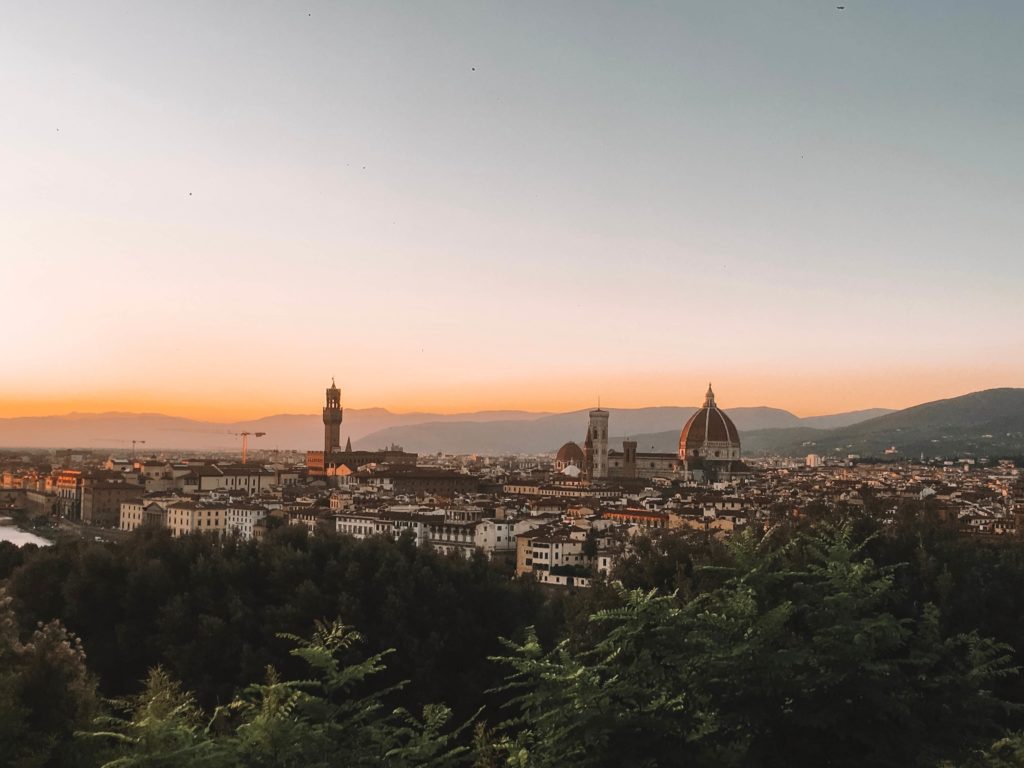 Florence
I jumped on a train from Bologna to Florence at about 2pm and it took less than an hour, which was great as it meant I had a lot of time to see a bit more of Bologna, without arriving late into Florence. Florence was probably the city I was most excited for, and it did not disappoint! It is gorgeous everywhere, and I loved it so much I've already been back since.
Read more: A Weekend Guide to Florence, Italy
There are loads of great restaurants, my favourites are Acqua Al 2 (order the pasta tasting menu – you get 5 different pastas), and L'Ortone – both are really reasonably priced and serve incredible food. I also recommend heading up to the Piazzale Michelangelo for sunset (or sunrise if you're an early bird). Bring food, wine, sit on the steps and enjoy the gorgeous views of Florence. Get there slightly early though, it gets busy in the summer months!
Pisa
My next stop after Florence was Pisa, of course I had to tick off seeing the leaning tower! I stayed overnight in Pisa but as it's only an hour on the train from Florence, I would recommend just spending half a day and then moving on, as there is not much to do here. Once you've seen the tower, you can walk the 3km city walls, but aside from that I didn't feel like the city had much to offer. I would recommend going purely to see the leaning tower though: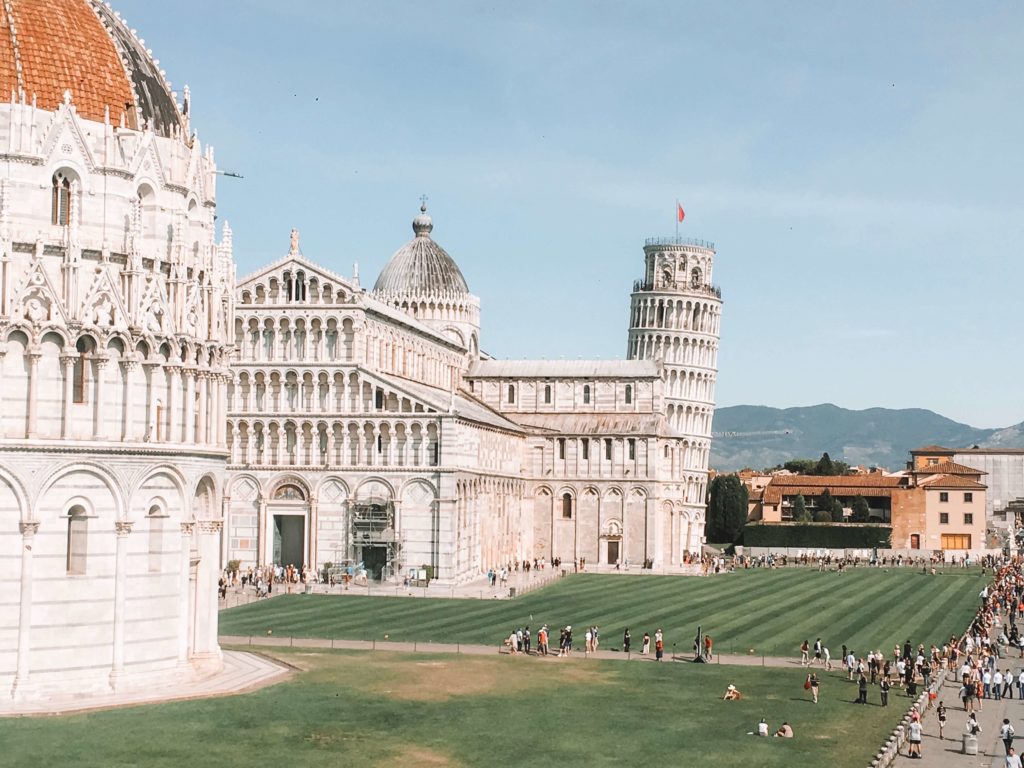 Rome
Another city I absolutely loved! I was worried that Rome would be over-hyped and over-crowded, but I actually really liked it. I stayed nearer the Vatican, but easily walked everywhere, only getting the Tube from Roma Centro to my apartment. I'm not going to lie, even in the middle of September there were masses of crowds, especially at the Colosseum and the Vatican, but it doesn't take away from all of the amazing things there is to see in such a historic city.
One tip: if you really want to see the Trevi Fountain (which I did) go early on in your stay – I left it until my last day in Rome (I think it was a Tuesday or Wednesday) and it was switched off for cleaning so there was no water in it – I was gutted! So if you go early in your stay, you can re-visit if the same happens to you.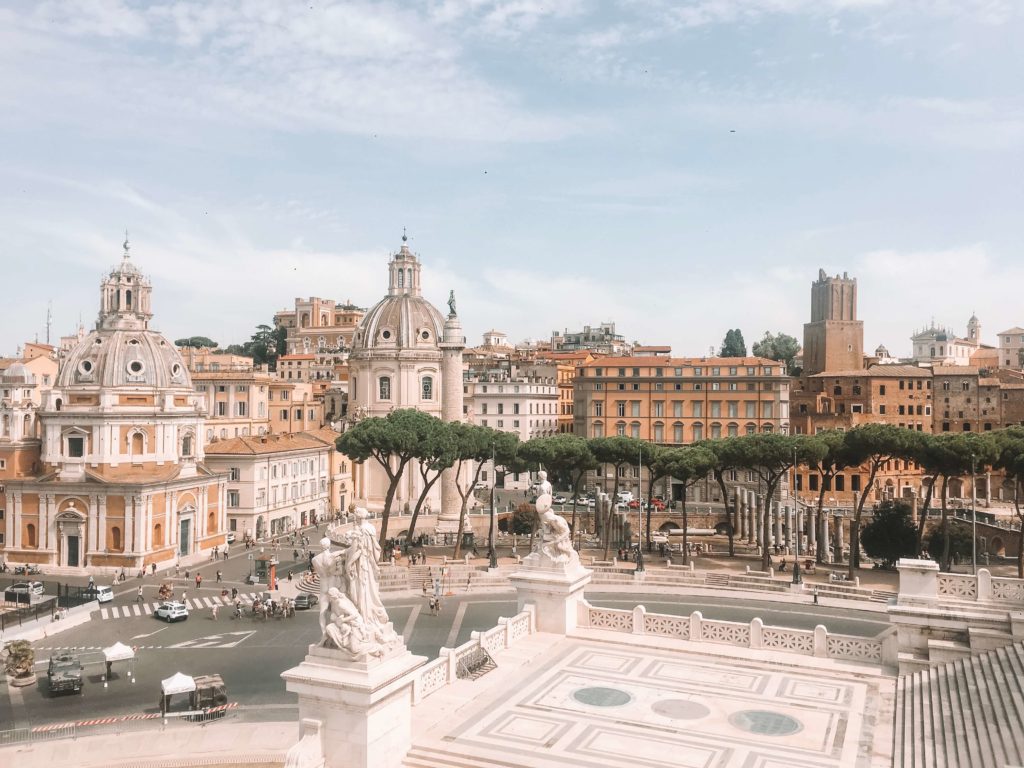 Venice
My final stop was Venice, which was where I was flying home from. I'd heard very mixed things about Venice, some love it, others hate it, some think it's beautiful and some think it smells. So, I really had no idea was to expect and to be honest I was expecting to hate it! But it was probably the most surprising for me out of all of my stops, because I loved it. Despite the terrible weather (it rained the whole time I was there) I couldn't get bored of walking down all the tiny streets and crossing all the canals. The only thing that let me down about Venice was the food – so if you have any good recommendations for restaurants in Venice let me know!
Maybe I was just high on pizza, pasta and wine for my entire trip because I realise I've said I loved pretty much every place I visited, but Italy is easily one of the most beautiful countries in the world, especially when it comes to cities, which are usually grey and ugly. I'm glad I saw Milan and Pisa, but I wouldn't go back to them, and to be honest I'm still itching to see sooo many more places in Italy, so I'm sure you'll see another Italy guide in the future – hopefully a little further south (I'm dying to visit the Amalfi Coast).
Liked this guide? Pin it!