Italy is one of the best destinations in Europe to explore. Packed with beautiful places to visit and endless things to see and do, it should be at the top of anyone's list. There are so many beautiful destinations to include when you travel around Italy. For a full guide, check out my 2 week itinerary for Italy by train. If you are just looking for one or two destinations, below I've listed some favourites!
Varenna
Varenna is the gateway town to other Lake Como destinations from Milan, but it shouldn't be skipped. It's the perfect mix of small restaurants and shops packed together on the cobbled terraces of the lake. You don't need very long in Varenna, but it's definitely worth a visit. 
Cinque Terre
Cinque Terre is actually a string of old seaside towns on the coastline of the Italian Riviera. There are 5 towns in total, each as colourful as the last, with beautiful buildings that cling to the edges of land overlooking the sea. Whilst still a popular destination in Italy, it's a nice getaway from the busy tourist hotspots like Milan or Venice. Plus, if you're a pesto lover, this area of Italy is famous for it. 
Rome
No visit to Italy would be complete without a visit to Rome. Here you can soak in so much of the history that Italy has to offer. From the Vatican, to the impressive Colosseum, to the romantic Trevi fountain, there are plenty of famous sites to see.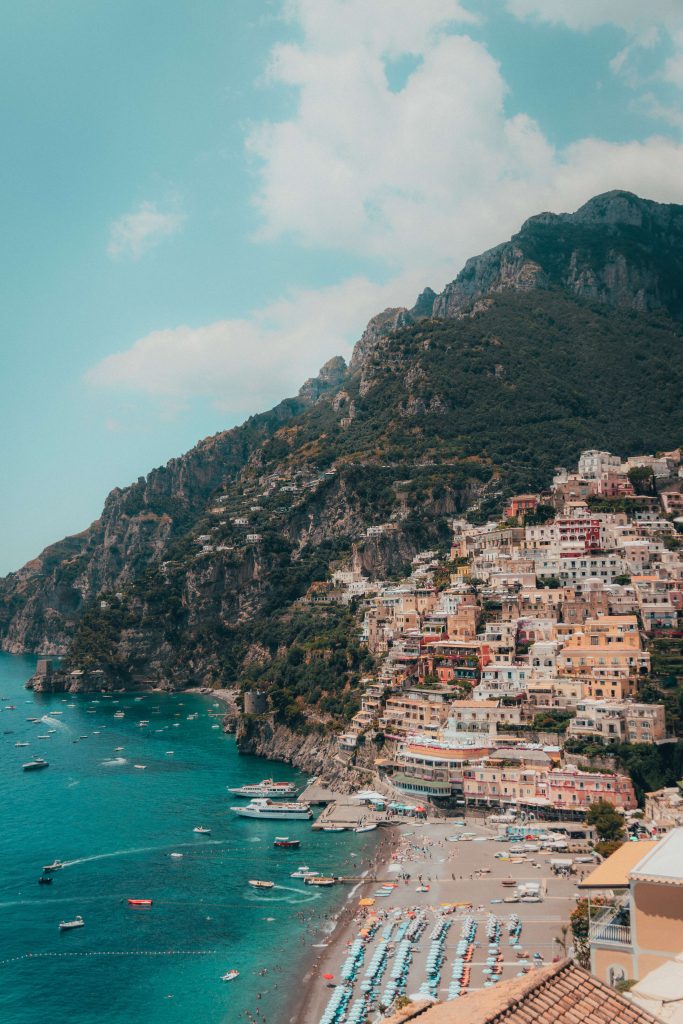 Positano
A popular destination for those looking to explore the Amalfi Coast. Positano is well known for its steep cliffs and narrow streets, accompanied by a small pebble beach front. Surprisingly there is plenty to do in this small town, from boat trips, to boutique shops and cafes. There are even popular hiking trails that link Positano to other close by coastal towns. It's also a great base to use to explore nearby Pompeii for the day. 
Sorrento
Another beautiful Italian town perched on the edge of a cliff (are you spotting a theme here?) is the gorgeous Sorrento. Feel the sea breeze of the Neapolitan Riviera whilst sipping on Italian coffee at one of the many cafes that line the Piazza Tasso. Another amazing thing to do whilst in Sorrento is to watch the sunset at the Villa Communale Park. Gaze into the distance toward Vesuvius as the sky turns a glowing orangey red before disappearing into the sea.
Sicily
Another hot spot to visit in Italy is the island of Sicily, the largest Mediterranean island. There is plenty to do in Sicily, from skiing and hiking the volcanic Mount Etna, to the ancient Greek ruins of the Valley of the Temples or Teatro Antico di Taormina, to visiting its small picturesque villages.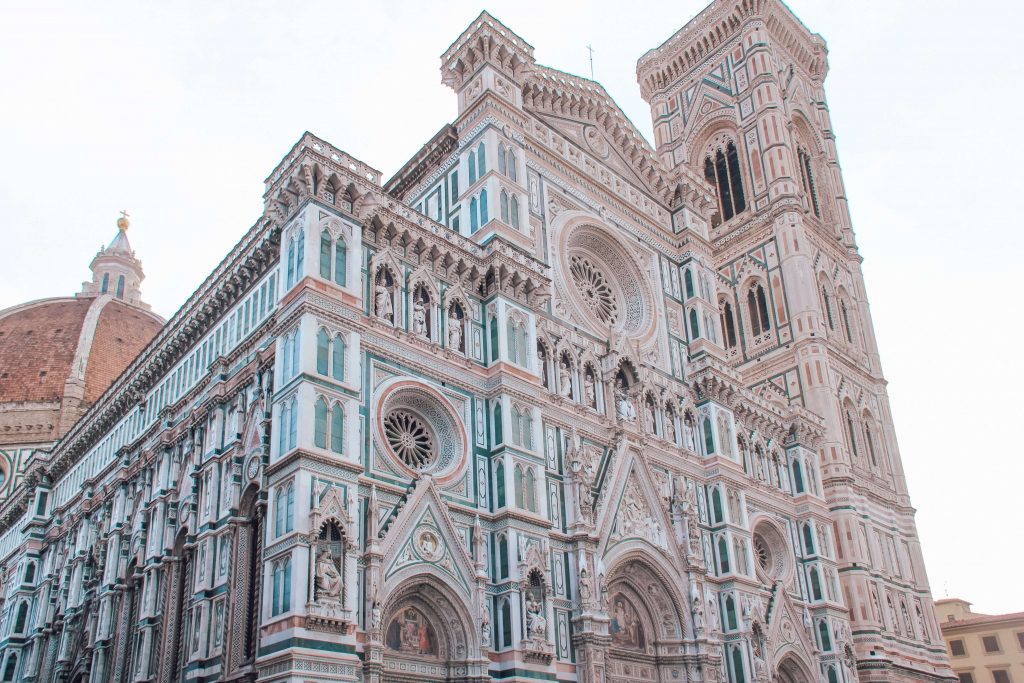 Florence  
My favourite city in Italy, the gorgeous Florence should be on any visitors list. With plenty of ground to explore on foot, and so much culture to see, it should be a priority for any art lover. There are also incredible restaurants in Florence, or if you fancy something extra romantic, grab a pizza to go and a bottle of wine and head up to Piazzale Michelangelo for sunset and take in panoramic views of the city. 
Lecce
Lecce, situated in the southeastern region of Puglia, is known as the 'Florence of the south' and there's good reason for it. Sharing a similar architectural style as its better known sister, Lecce is the perfect reason to explore more of this stunning region of Italy. 
Siena
The beautiful town of Siena is located in northern Italy's Tuscany region, recognisable by its orangey brick buildings dating back to medieval times. Spend time in the famous Piazza del Campo, visit the impressive Cathedral, or climb to the top of Torre del Mangia for sweeping views of Siena. 
Bellagio  
Another town perching on the edge of Lake Como is the beautiful town of Bellagio. You will not be disappointed with your visit to this cute maze of cobbled streets, stunning viewpoints and excellent restaurants! Get to Bellagio from Milan by catching the train to the aforementioned Varenna, and then a ferry from Varenna to Bellagio.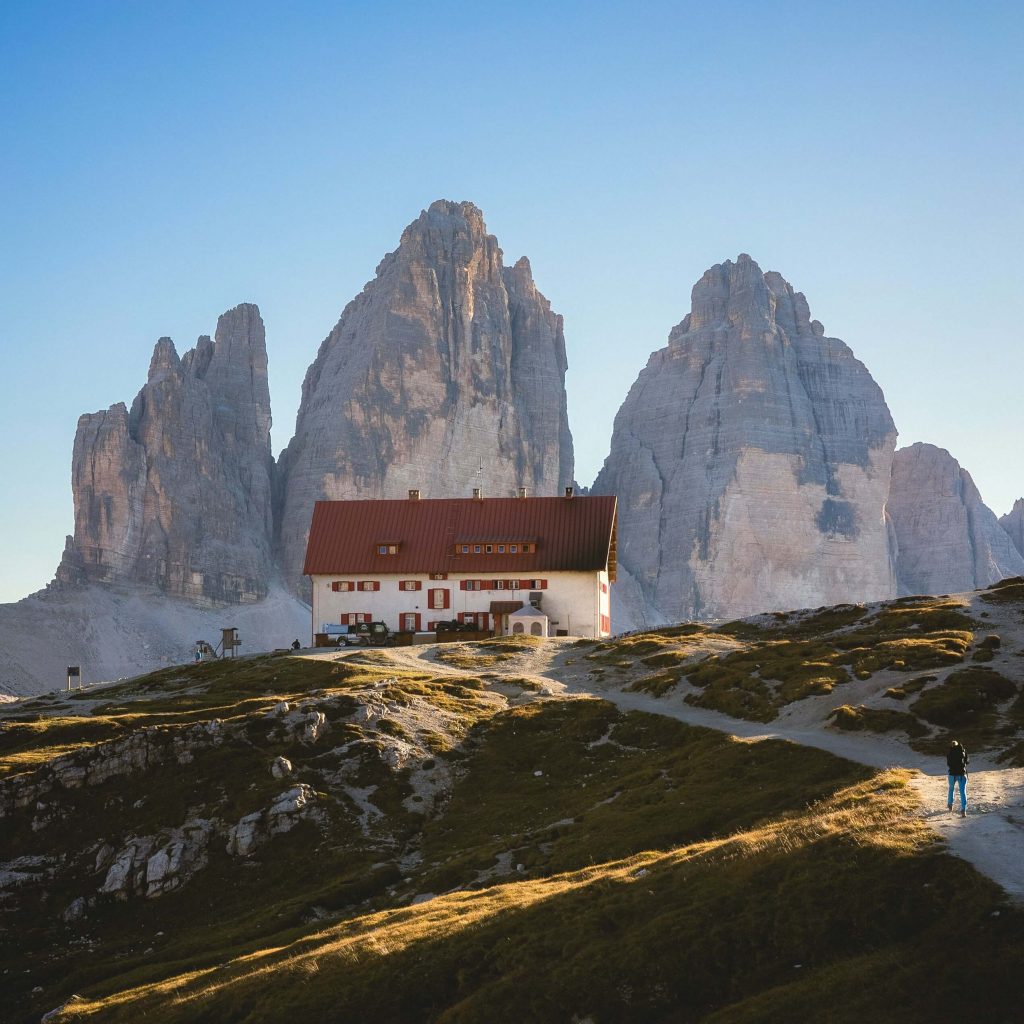 Dolomites
If you're looking to escape the cities and spend a little more time in nature, then where better to visit than the Dolomites. This place has been on my bucket list for SO long, and do you really have to ask why? For any nature or hiking lover, this is the perfect getaway to see more of the natural beauty that Italy has to offer. 
Capri
Just a short boat ride from Sorrento, the island of Capri is one not to be missed on your trip to Italy. Known for rugged landscapes, high end hotels and designer shopping, there's a good reason it's a popular celebrity holiday destination. No visit to Capri is complete without a visit to the stunning Blue Grotto. 
LIKED THIS GUIDE? PIN IT!