*This post contains affiliate links
Visiting Iceland is incredible at any time of the year! During the summer you can experience up to 24 hours of daylight, and in winter you can expect shorter days and lots of snow. Despite the drastically changing weather conditions, there are still plenty of stunning sights to see during the winter months! Below are the best things to do in Iceland in Winter.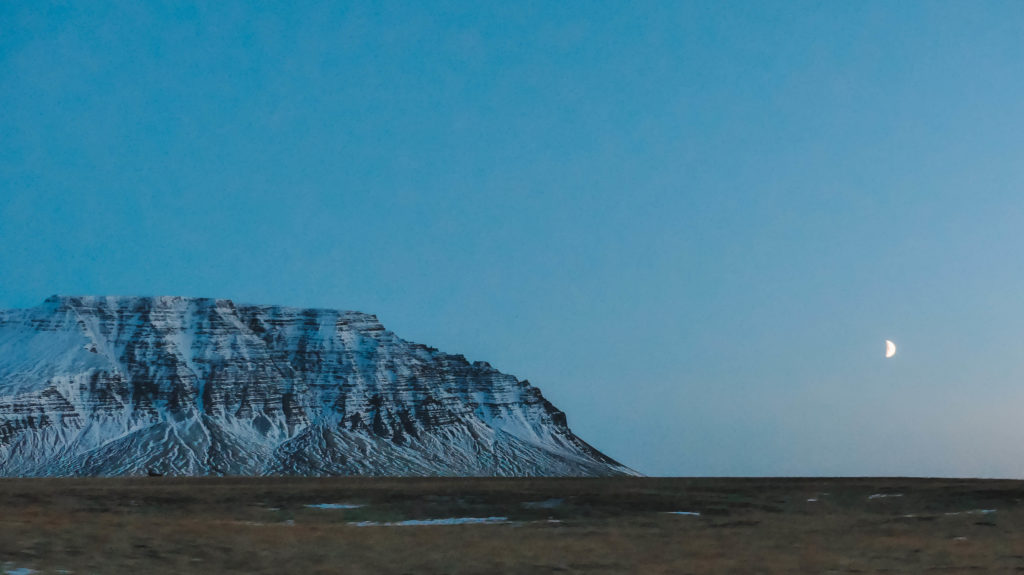 Best things to see and do in Iceland in winter
Explore Reykjavik 
When you first arrive in Iceland, it is likely you will be staying in the country's biggest town, Reykjavik. Despite being the island's capital, it is still fairly small, and very easy to get around on foot. Here you can sample local cuisine, wander along the waterfront, try the famous hotdogs at Baejarins Beztu, visit the Phallological museum, and much more. If you are visiting in November / December, you can also check out the ice skating rink, and Christmas market. For backpackers and travellers that are looking to stay in Reykjavik on a budget and meet other travellers, I highly recommend KEX Hostel! It's clean and well facilitated, in a great location, and has a lively, fun bar with occasional live music. 
Drive the Golden Circle
One of the top 'must-dos' if you are looking to experience the nature on offer in Iceland, is to drive the golden circle. You can do this easily in one day, either as part of an organised tour, or by renting a car and driving yourself. Along the golden circle, you will see the stunning Thingveller National Park, experience erupting geysers, and witness the incredibly impressive Gullfoss Falls. 
Take a dip in the Blue Lagoon
No trip to Iceland is complete without a visit to the infamous Blue Lagoon. I was worried before visiting that it would be overrated and wouldn't live up to the hype, but luckily I was wrong! It was actually really enjoyable, and as we visited on a Thursday morning in December, it wasn't too busy either. We opted for the cheaper entry ticket (starting from ISK 6,990) which includes entry, a towel, one drink from the swim up bar, and a mud-mask. Your entry isn't limited by time, so I would recommend visiting in the morning so that you can stay for the entire day if you want to! 
Attempt to see the Northern Lights 
If you're visiting Iceland during the months of October – March, this is the best time of year to try and spot the northern lights! However, it still isn't guaranteed, as it depends on a number of different factors. I would recommend booking a tour as early in your trip as possible so that if you are unsuccessful, you still have time to try again. You can book plenty of northern lights tours from Reykjavik, who will pick you up from your accommodation at around 8-9pm and drop you back afterwards (sometimes as late as 1am).
Visit Fagradalsfjall Volcano
Have you ever walked on a lava field from a recently erupted volcano? Only in Iceland, hey! Fagradalsfjall Volcano erupted back in March 2020, and spent many of the summer months with scorching hot lava flowing out of it. It has remained pretty dormant since September when it last erupted. Now, the lava flow has cooled and hardened, allowing tourists to visit and safely walk across the impressive lava field.
See Diamond Beach and Jökulsárlón Iceberg Lagoon
The southern part of Iceland was by far my favourite. In December, the landscape is like driving in a winter wonderland, surrounded by snow and mountains, and luckily for us we had clear blue skies too! No trip to southern Iceland is complete without a visit to the beautiful Jökulsárlón Iceberg Lagoon and neighbouring Diamond Beach. You won't see anything like this anywhere else! The icebergs from the lagoon slowly break off and drift out into the atlantic ocean, where they are beaten about by the crashing waves, and chopped up into smaller, crystal clear icebergs that wash up onto the black sand beach, which is how the name 'Diamond beach' was coined. 
Hike Skaftafel Glacier
In case you haven't realised by now, Iceland is one of the best countries for outdoor adventures. One of these being the opportunity to glacier hike and ice cave tour! You can do this in the south of Iceland, at Skaftafel Glacier, as part of an organised tour. Whilst it is technically possible to access the glacier yourself, for safety it is much better to do it as an organised tour, since they will guide you safely and also provide you with the appropriate equipment like hiking poles and crampons (spiked chains) for your shoes. 
Wander on Reynisfjara black sand beach
As a pretty volcanic island, there are plenty of black sand beaches surrounding the coastline of Iceland. One of the most popular is Reynisfjara beach, down along the south coast by the town of Vik. This is a pretty impressive beach, with the huge white waves of the atlantic ocean crashing against the black sand. In the summer months, this is where you can see the puffins, who unfortunately migrate during the winter months. It is still well-worth a short visit during the winter, however, but just be very careful of the waves, since they have been known to sneak up on tourists before. 
Hike to the Solheimasandur Plane Crash
Further along from Reynisfjara, if you're heading towards Reykjavik, you can stop at Solheimasandur to see the plane wreck on the beach. This is around a 7/8km round trip to hike from the car park, although it is an extremely easy, flat walk the entire way. The plane wreck is an old US Navy DC plane, which crashed on Solheimasandur beach when it ran out of fuel back in 1973. Luckily, everyone survived the crash, and the remains of the plane are free to visit. 
Visit Skogafoss waterfall
Further along highway 1 from Solheimasandur, you will find one of Icelands most photographed waterfalls. It is a very impressive waterfall, standing with a width of 25 metres (82 feet) and a drop of 60 m (200 ft). When the sun is out, you will see a constant rainbow, due to the amount of spray that comes from the waterfall. 
Head north to Snæfellsjökull National Park and Kirkjufell
One of my favourite drives we did whilst in Iceland was from Reykjavik up to Kirkjufell. The landscape along this drive was truly stunning, and there was much less snow than the south, so we got to see a little more of what Iceland is like when it isn't white everywhere! Kirkjufell is quite a well known mountain, right on the edge of the coastline and with a nearby waterfall making for epic views. Snæfellsjökull National Park is also stunning, with epic views, mossy lands and of course plenty of waterfalls to check out. You can also head to Rauðfeldsgjá gorge, which you can climb inside. Snæfellsjökull was another favourite area of mine – we even got to finally see some adorable Icelandic ponies up close and personal! (They were extremely friendly AND photogenic).
Loved this post? Check out our Guide to visiting Iceland in winter