One country that has been at the top of my bucket list since I first saw the pastel blue hues of the blue lagoon on my instagram feed back in 2015 is Iceland. For some reason, as desperate as I was to visit, it just never happened. But finally, after years of saving countless jaw-dropping photos, pinning itineraries and dreaming of road-tripping around the ring road, I got to visit this truly unbelievable country. Iceland is a year round destination, but we ended up visiting Iceland in winter.
Iceland seems to have become more and more popular over recent years for travellers, and I can totally understand why. Even before I arrived, I was wowed by photography and videography of magnificent waterfalls, open roads, black sand beaches and volcanoes! Although this country is definitely more travelled these days, I still had a lot of questions before my trip. So, I thought I would put together a guide to visiting Iceland in winter to help fellow travellers.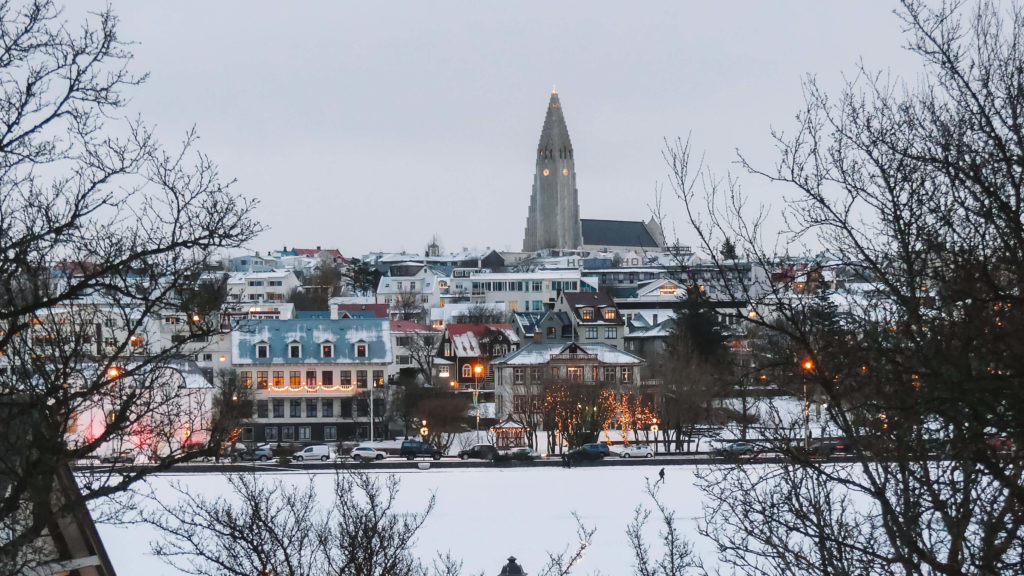 Guide to Visiting Iceland in Winter
What is the weather like in Iceland in winter?
If you do any kind of research on visiting Iceland, you will know firstly that the weather is very unpredictable. In fact, it is not unusual to experience all four seasons in one day. This is not something totally unusual to me, being from England. However, Iceland really is on another level, and certainly puts the 'extreme' in 'extreme weather'. For this reason, I was a little concerned about visiting Iceland in December, especially since we were planning to do a self-drive trip. 
Generally, we were very lucky with the weather we experienced visiting Iceland in winter. For the most part, we had clear skies and sun, although the temperature was sub zero. By the evenings, there was occasional heavy snowfall. Out of 8 days, we only had 2 days of rain, which is pretty good for this time of year!
How easy is driving in Iceland in December?
One big concern before we arrived was driving in snowy, icy conditions. Being from southern England, we don't get much snow, certainly compared to a country like Iceland. Living in London also means that I don't own a car, and so I rarely drive. I do often drive abroad, so although I wasn't concerned about driving on the right, the three factors combined did make me a little nervous.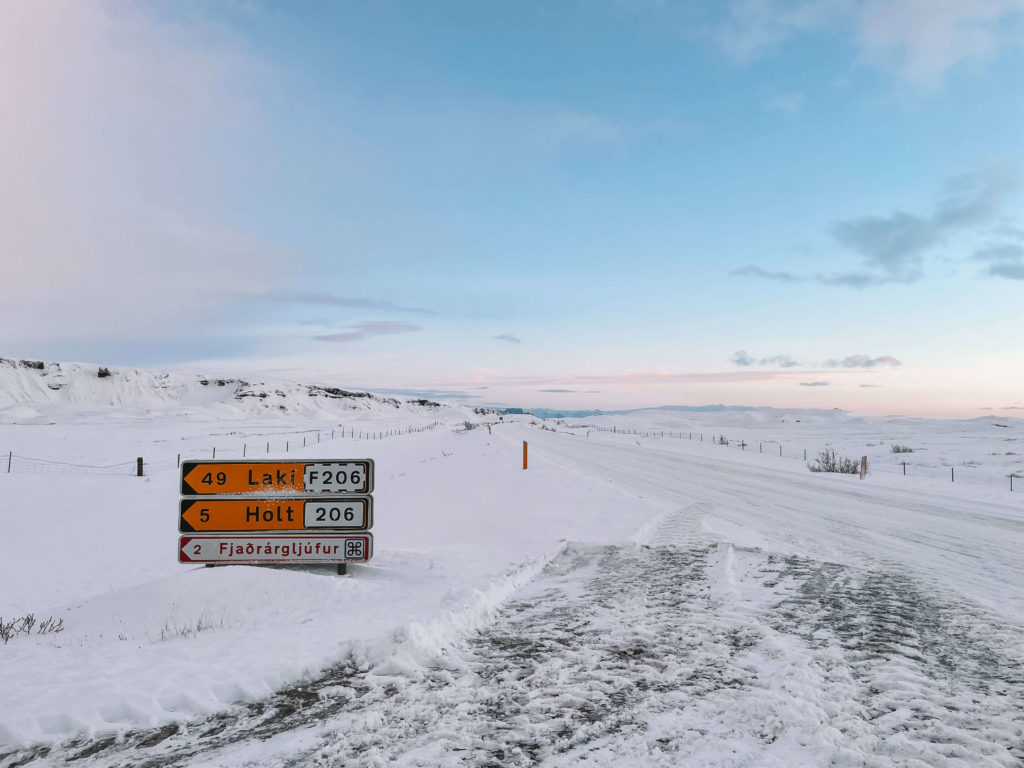 Driving During the Day
Luckily, I was pleasantly surprised with the driving conditions! However, that doesn't mean that you should relax and drive carelessly. We ensured that our rental car had snow tyres, and extra insurance (to be on the safe side). Most of the driving in Iceland was in and out of Reykjavik, and on Highway 1 (the main ring road around the island). These roads are gritted and cleared fairly often. However, the conditions can still become icy and slippery very quickly in such cold temperatures. I therefore recommend driving slower than usual to avoid any issues. You can also stay up to date with weather forecasts, road conditions and closures on websites such as Road.is.
One great thing about Iceland (especially at this time of year) is that there is very little traffic, however this of course does mean that if you experience any issues on the road you could be waiting a while for any help from passers by, especially further out of the towns. 
Driving at night
As I mentioned previously, the weather can change very quickly, without warning. We did get caught in a couple of snow blizzards at night time, which made visibility quite difficult. The snow was coming down very heavily, and so it was difficult to see more than perhaps 3 feet in front of us. This, combined with already icy roads meant that we were driving a lot slower than the 90 kmph speed limit, and so getting to our destination took longer than anticipated! It wasn't an issue for us and we didn't have any trouble on the road, but just something to be prepared for.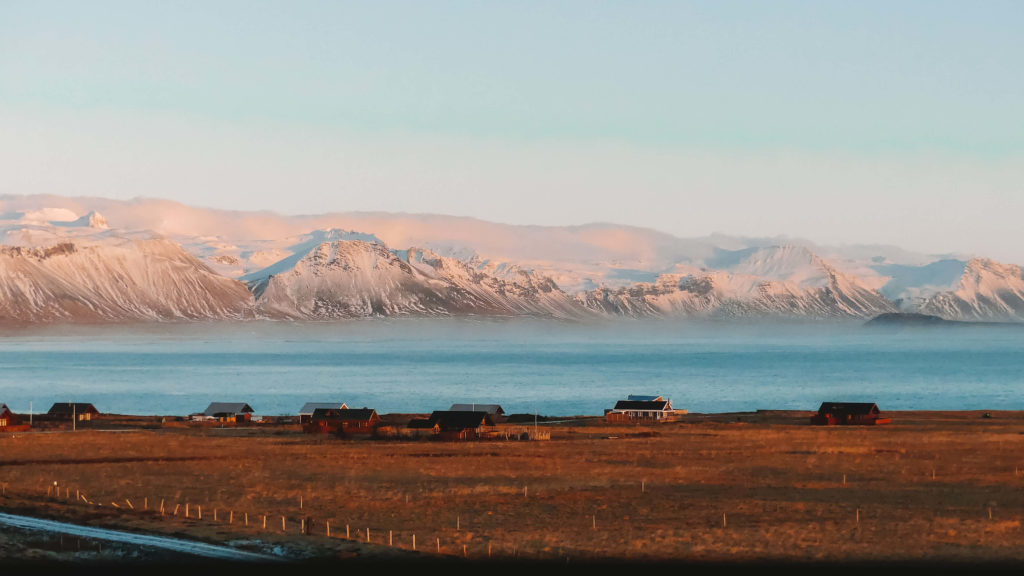 Daylight hours in December
You may already know that the mainland of Iceland is just a few degrees south of the Arctic Circle. This means that in summer, you can experience up to 24 hours of daylight, and in winter, daylight hours can drop to as little as four hours per day. We experienced the latter, with the sun rising at around 10:45am each day, and setting at around 3:30pm. This can take some getting used to, since most of your day will be spent in darkness. It also means that you should plan your day accordingly, so that you are experiencing all the epic sights during daylight hours.
We found that getting up and driving during the dark so that we arrived as the sun was coming up was the best way to make the most of daylight. One great thing about this for those who like to lay in, is that it is a lot easier to catch stunning sunrises without having to set an early alarm!
Can you drive the entire ring road in December?
This is totally dependent on a few different factors. Firstly, the weather can mean that there are a lot of road closures (particularly in the north of the island as you get closer to the arctic circle), which can mean that your route may become disrupted. Secondly, it will depend on how long you have in Iceland. In summer, this is totally do-able in a week since you can really make the most of having long daylight hours. In winter, it can be more difficult. We didn't drive the entire ring road, but instead made it around half way.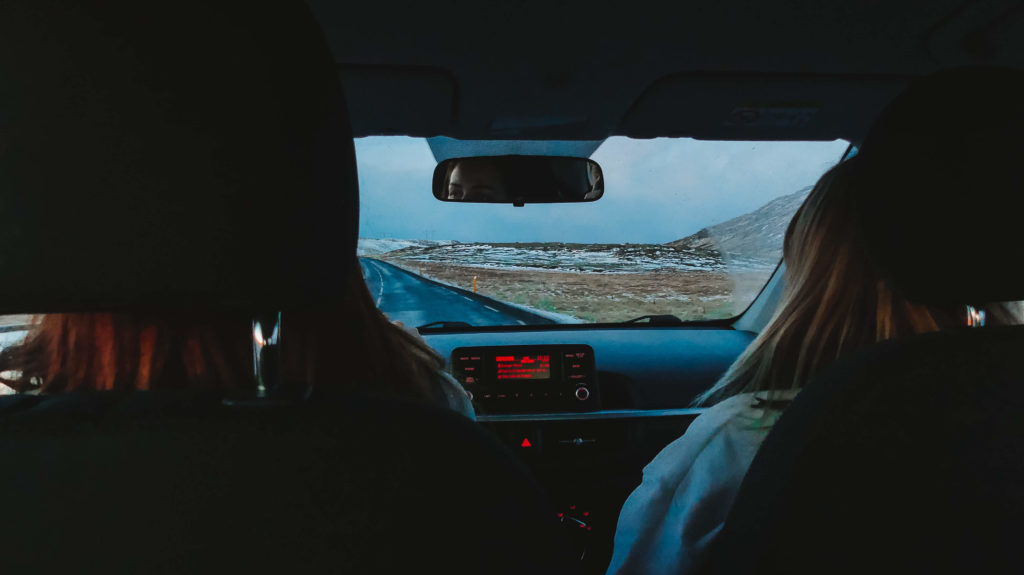 How long do you need to visit Iceland?
This question is entirely dependent on what you want from your trip. If you are just looking for a short break, then a long 4 day weekend trip is a great option. This allows you to experience Reykjavik and the must-see sights like the golden circle and blue lagoon. If you want to see more that Iceland has to offer, then a full week is perfect. However, if you really want to delve deep and explore the entire island, you could easily spend a couple of weeks here. There are so many amazing things to do in Iceland, from endless hikes, experiencing some of nature's wonders, diving between the continental divide, whale and dolphin watching, and of course, seeing the northern lights. We stayed for 7 nights, but honestly could have stayed for longer as we loved it so much!
Enjoyed this guide to visiting Iceland in winter? Check out my recent post: The best things to see and do in Iceland!