There are many incredible things to do in Bali, but if you only have two weeks, this is still plenty of time to see what this island has to offer. Here is my 2-week itinerary for Bali, Indonesia. 
Seminyak – 1 / 2 nights
Seminyak is one of the popular towns for holidaymakers to Bali. It is also close to the airport, which makes it a good first stop depending on what time your flight arrives. Although there isn't *that* much to do in Seminyak in terms of experiencing all of the culture that Bali has to offer, it does have beaches, nice beach clubs like Potato Head, great shopping and markets, plenty of great cafes and restaurants AND excellent night life every day of the week! For that reason, you might want to stay here for 1 or 2 nights at either the beginning, or the end of your trip!
Things to do in Seminyak
Relax at a beach club like Potato Head or Ku De Ta
Shop at the markets, roadside stalls, boutiques or shopping malls
Enjoy a delicious brunch at cafes like Kynd Community or Coffee Cartel
Party the night away at spots like Motel Mexicola, ShiShi or La Favela
Where to stay in Seminyak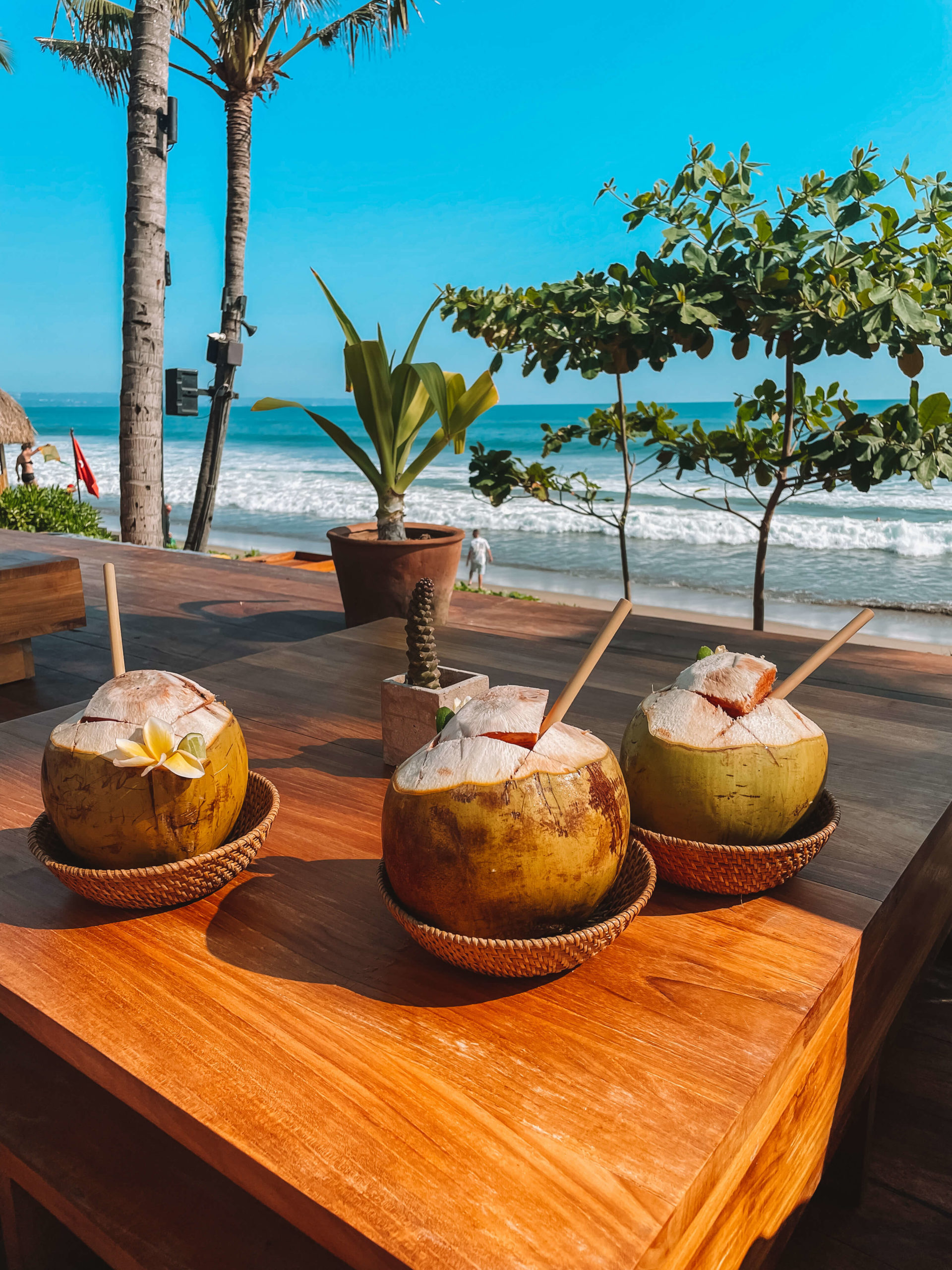 Canggu – 3 nights
Canggu is the expat hotspot of Bali, and so it is a great place to start your trip. Here not only will you meet plenty of other travellers, but you can also get into the swing of life in Bali. There are tons of great foodie spots – from western brunch cafes, to local warungs. You'll also be close to Batu Bolong or Canggu beach, where you can watch the sunset, practice surfing or sunbathe with a coconut in hand. 
You might like: The best brunch cafes in Bali
Things to do in Canggu
Learn to surf
Spend the day at a beach club (La Brisa, The Lawn, Finns, Alternative Beach)
Enjoy the nightlife at Luigis, The Vault or Sandbar
Spend the day in Seminyak
Enjoy the delicious brunch scene
Get a massage
Where to stay in Canggu 
Vasudha hostel and surf school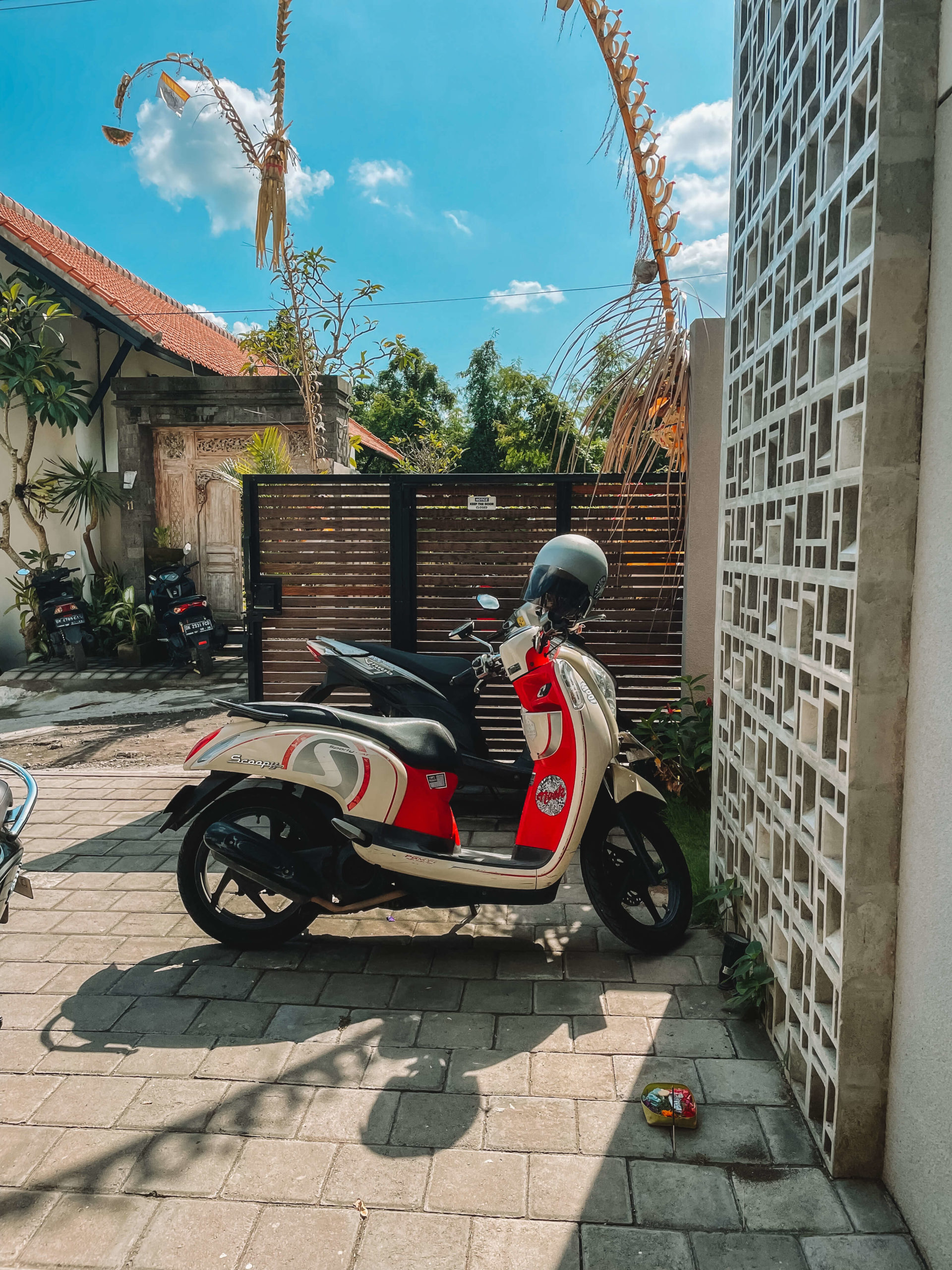 Ubud – 3 nights
Ubud is my favourite place in Bali, and I would argue the cultural hub of the island. Here you will be surrounded by lush jungle and rice paddies, get to see plenty of the local nature and wildlife, as well as a taste of Indonesian culture. It is a much more zen destination than Canggu, so you can expect lots of yoga and meditation classes, healing retreats and more. It's also a great base for excursions such as Mount Batur, and visiting waterfalls. 
Things to do in Ubud
Monkey forest
Climb Mount Batur at sunrise
Take some classes at Yoga barn
Hike through rice paddies
Visit waterfalls: Tibumana waterfall, Kanto Lampo waterfall, Tegenungan waterfall
ATV through the jungle
Spend the day at Omma pool club
You might like: The best things to do in Ubud, Bali
Where to stay in Ubud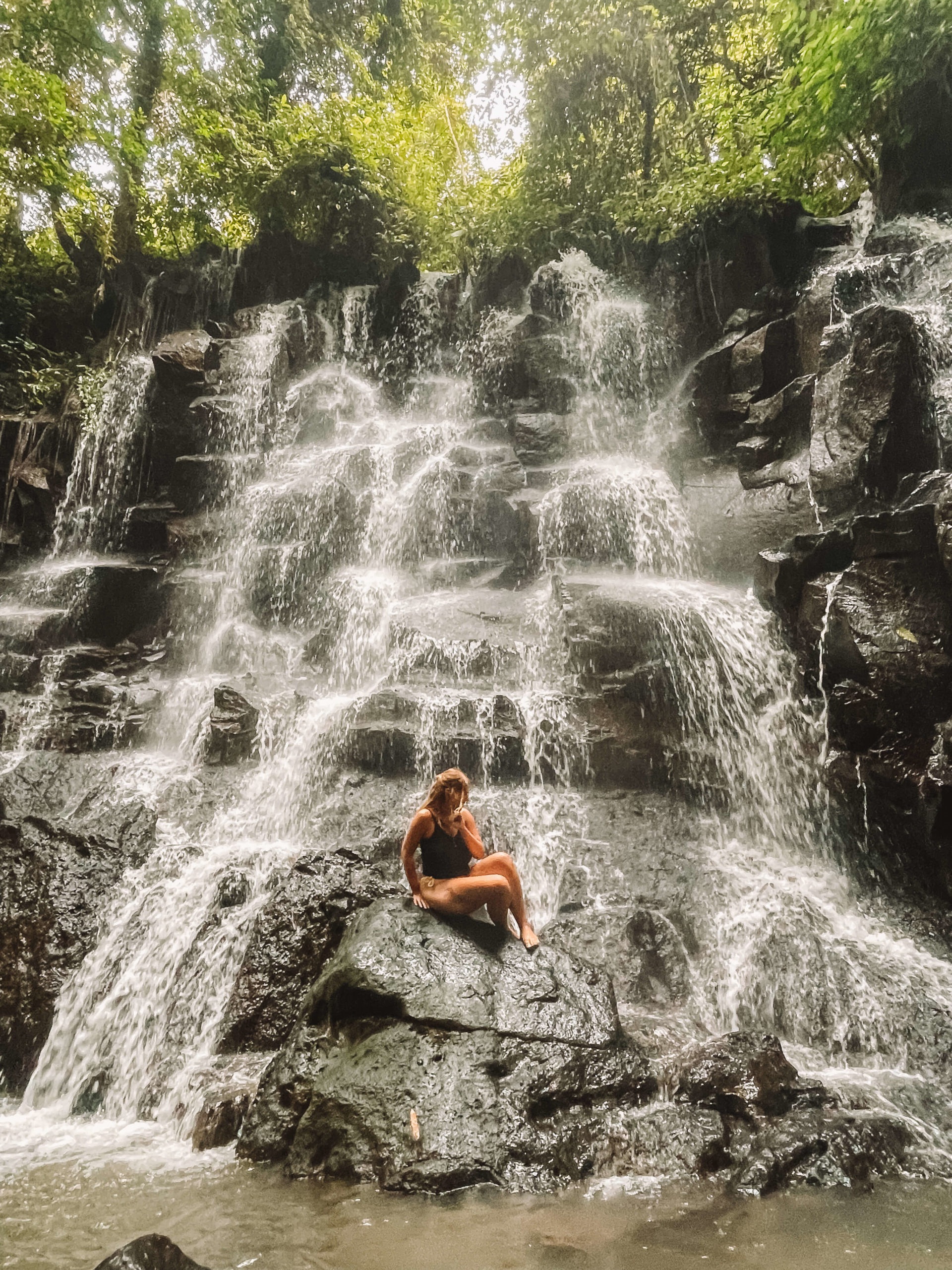 Lovina – 1 night
Lovina is becoming increasingly popular in recent years, and for great reasons. Located in the north of the island, this up-and-coming hot spot is where you can head out on sunrise boat trips to see and swim with dolphins in Bali out in the wild! You can also enjoy snorkelling, delicious local food and incredible waterfalls. Although it is becoming much popular with tourists, it is still fairly 'local' compared to the likes of Canggu and Seminyak, meaning you can get more of a feel for local life.
Things to do in Lovina
Dolphin tour
Snorkelling
Visit Aling Aling waterfall
Where to stay in Lovina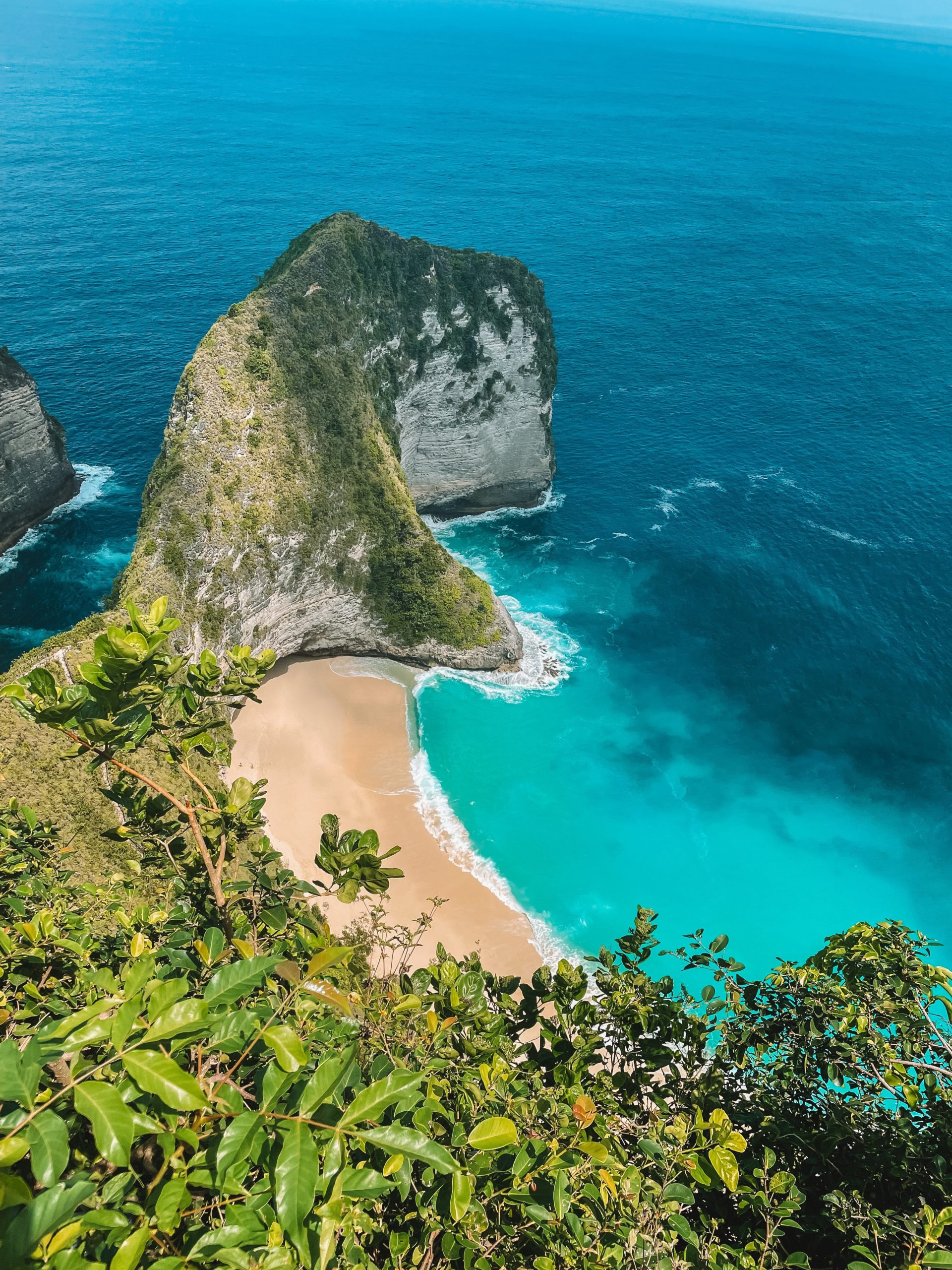 Nusa Penida – 1 night (or day trip)
Nusa Penida is one of three in a cluster of islands off the coast of Bali. These islands are Nusa Lembongan, Nusa Ceningan and the largest of the three, Nusa Penida. Nusa Penida has become extremely popular in recent years thanks to its incredible scenary and stunning beaches being shared across social media. There are lots of amazing viewpoints and beaches to visit on Nusa Penida, and you can also snorkel with Manta rays here too! If you don't have time to stay overnight, then don't worry, as it can easily be visited as a day trip.
Things to do in Nusa Penida
Angel Billabong
Broken beach
Blue lagoon
Manta point (snorkelling with Manta rays)
Klingking beach
Where to stay in Nusa Penida
Gili islands – 2 / 3 nights
No trip to Indonesia is complete without a visit to at least one of the Gili islands! Similar to the Nusa islands, there are three Gili islands. Gili Air and Gili Meno are the smaller, quieter islands where you can relax and literally spend a couple of days doing absolutely nothing. Gili T is a bit livelier, and popular with backpackers. On this island you can expect parties at night, snorkelling with turtles by day, cycling around the island and watching incredible sunsets.
Things to do in Gili T
Rent bicycles and explore the island
Stand up paddle board
Swim with turtles
Watch the sunset
Horse riding on the beach
Snorkelling and diving
Where to stay in Gili T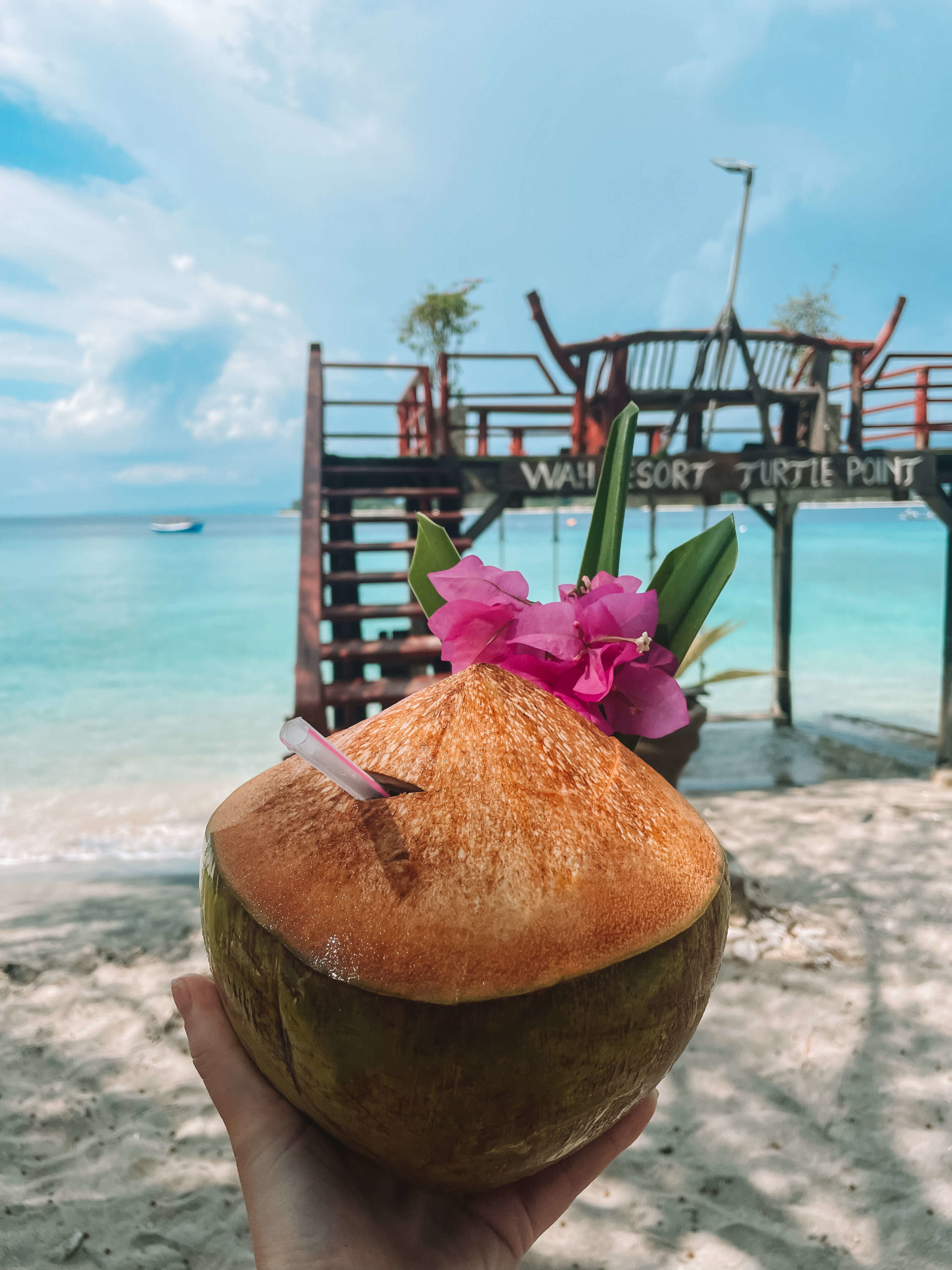 Uluwatu – 2 / 3 nights
Uluwatu is located down in the southern tip of Bali, past the airport. This area is particularly popular with backpackers and expats due to its beautiful beaches, great surf and plethora of cafes and restaurants. The beaches here are the best on the island of Bali, much nicer than those of Seminyak or Canggu, as the water is bluer, and the sand is whiter. There is also a fun nightlife in Uluwatu, with a selection of great beach clubs that often host international DJs and artists.
Things to do in Uluwatu
Learn to surf
Relax on Thomas Beach, Bingin Beach or Padang Padang Beach
Uluwatu temple
Visit Ulu Cliffhouse or Savaya beach club
Where to stay in Uluwatu
Check out my Bali vlogs!