*This post contains affiliate links!
Rome is one of those places similar to Paris, that people either seem to love or hate. Although I can see the reasons why people may not love Rome, I personally loved this city, even despite visiting in the peak of a pre-covid summer in 35 degrees. It's one of the most historical and beautiful cities I've been to, with stunning architecture and plenty of Roman ruins dotted across the city. If you're planning to visit the Italian capital, perhaps for the first time, then below is a list of things you cannot miss during your trip!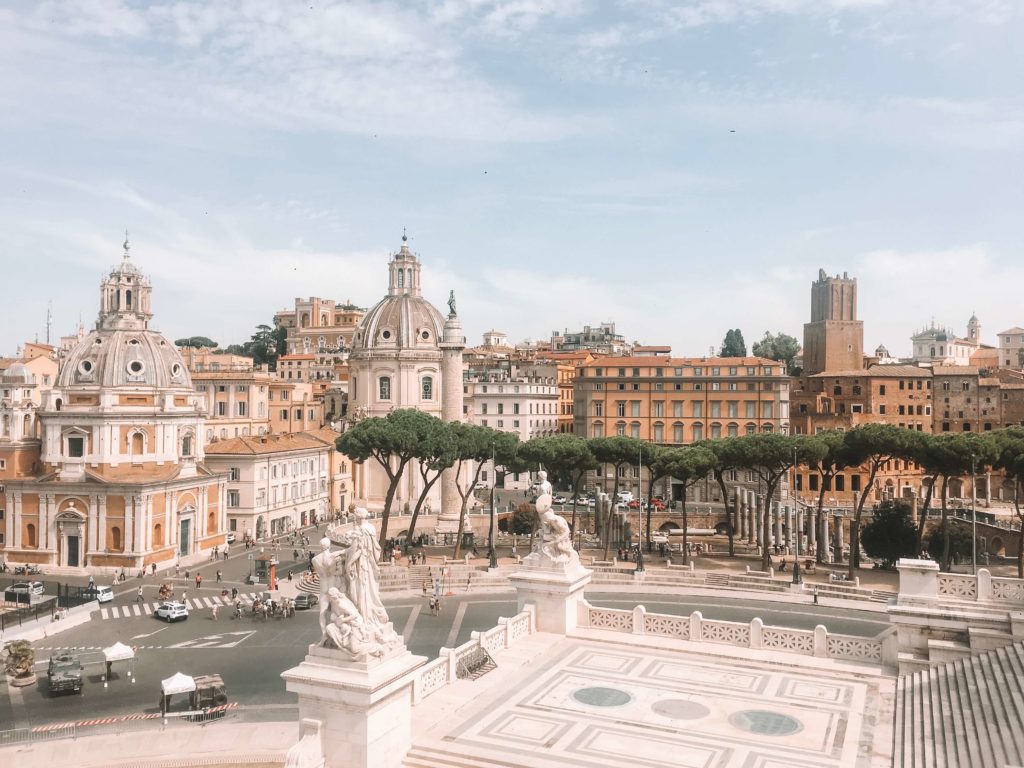 Getting to Rome
Since Rome is the capital city of Italy, it is easily accessible by both air and rail. You can fly directly into Leonardo da Vinci International Airport from most cities. If you're coming from Europe, you can also fly into Rome Ciampino Airport. This is actually much closer to central Rome and has excellent transport links into the city. If you're coming by train, then Italia Rail has plenty of comfortable options into Roma Termini. 
Train travel in Italy is extremely efficient and affordable. Check out my 2 week itinerary for traveling Italy by train. 
Staying in Rome
As with any capital city that is bustling with tourists year round, there are endless accommodation options for Rome. Whether you prefer hotels, AirBnB or hostels, you'll find some great choices for a range of budgets. I always recommend using either Booking.com or Hostelworld to find a place to stay that suits your needs! Although all of the top things to do in Rome are sprawled across the city, everything is very easily accessible both by metro or on foot. Therefore, you can find somewhere to stay in pretty much any of the neighbourhoods, and will still be able to easily reach your destinations. 
I stayed at Quiriti Vatican Relais, close to Vatican City. The rooms were clean, modern and comfortable with a shared kitchen plus free breakfast each morning!
Things to do in Rome, Italy
Visit the colosseum
The colosseum is arguably one of the most iconic sights in Rome, being the largest ancient amphitheater ever built. It's an extremely impressive landmark, standing taller and larger than I had initially anticipated, and one of those sights that you simply must tick off any Rome bucket list. For that reason, it is one of the most visited sights across the city. However, unlike some of the other main tourist attractions here, the colosseum is ticketed for a certain capacity, meaning that it will feel much less crowded than the likes of the Sistine Chapel or Pantheon. 
You can book your tickets in advance on the Colosseum website for €16 which grants access to the Colosseum, Roman Forum and Palatine hill within 24 hours. If you're visiting on the first Sunday of the month, then admission is totally free! Just be wary that it will be even busier these days.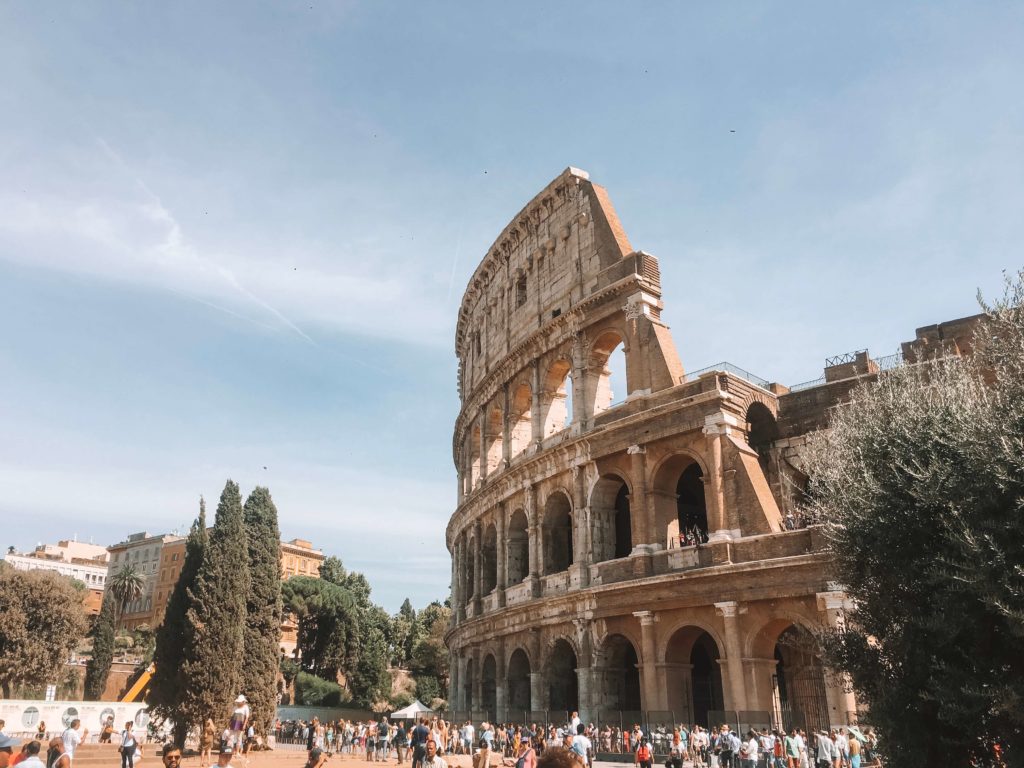 Visit the Trevi Fountain
Another iconic landmark in Rome is, of course, the Trevi Fountain. This 18th Century fountain, known for its stunning Baroque architecture is arguably the most beautiful in Rome. It is completely free to visit, but often very busy and surrounded by tourists, particularly in the peak of summer. If you want to share the fountain with only a few others, I recommend getting up as early as possible to enjoy it as peacefully as possible. It is also worth noting that it is sometimes closed, turned off and drained for cleaning, so I recommend visiting early in your trip in case it is closed and you want to re-visit on another day. Unfortunately I learnt this the hard way on my first trip to Rome, leaving it until the last day and unfortunately seeing it without any water!
You might also like: 12 Places you Have to Visit in Italy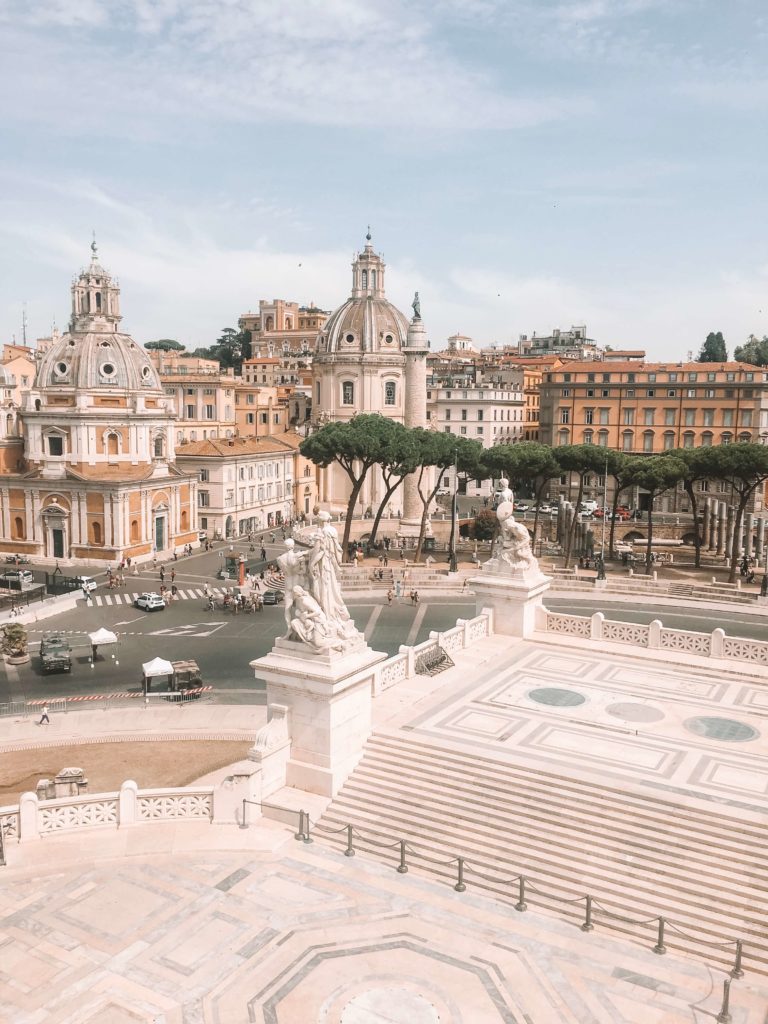 Visit the Pantheon
The Pantheon, located in the Centro Storico District, is a former Roman temple and now Catholic Church. It is the most preserved and ancient building in all of Rome, and so, if you're interested in learning about Roman history and the city's past, then it is a must do on your trip to Rome. Arguably one of the most recognised buildings in all of Rome, this building is dedicated to all of the gods of pagan Rome. It's a very special building, and another landmark that gets very busy with tourists. 
Vatican City
Rome is a very unique city indeed, not only for its rich history and plentiful ancient ruins. It is also the only city in the world where you can visit the world's smallest independent nation. This tiny country is located in Rome, and is easy to visit on any trip to Rome. It's so small that it only takes about 40 minutes to walk the whole way around the Vatican City. Of course, if you're looking to visit the nation's famous attractions like St Peter's Basilica or the Sistine Chapel, you'll need much longer. The queues for the Sistine Chapel, particularly during the summer, are hours long. So bring plenty of water and be prepared to spend a good chunk of your day inside the Vatican Museum. Alternatively, you can book a 'skip the queue' ticket for the Sistine Chapel through Get Your Guide!
Roman Forum
Just when you thought there were surely no more historical ruins to visit (spoiler alert, there are still tons), another incredible site makes the list. The Roman Forum was the centre of daily life in ancient Rome, and the political, legal and religious heart of the Roman Empire. You can enter the Roman Forum (along with nearby Palatine Hill) included in your Colosseum ticket, so it's well worth combining these sites into a jam-packed day of history and sightseeing.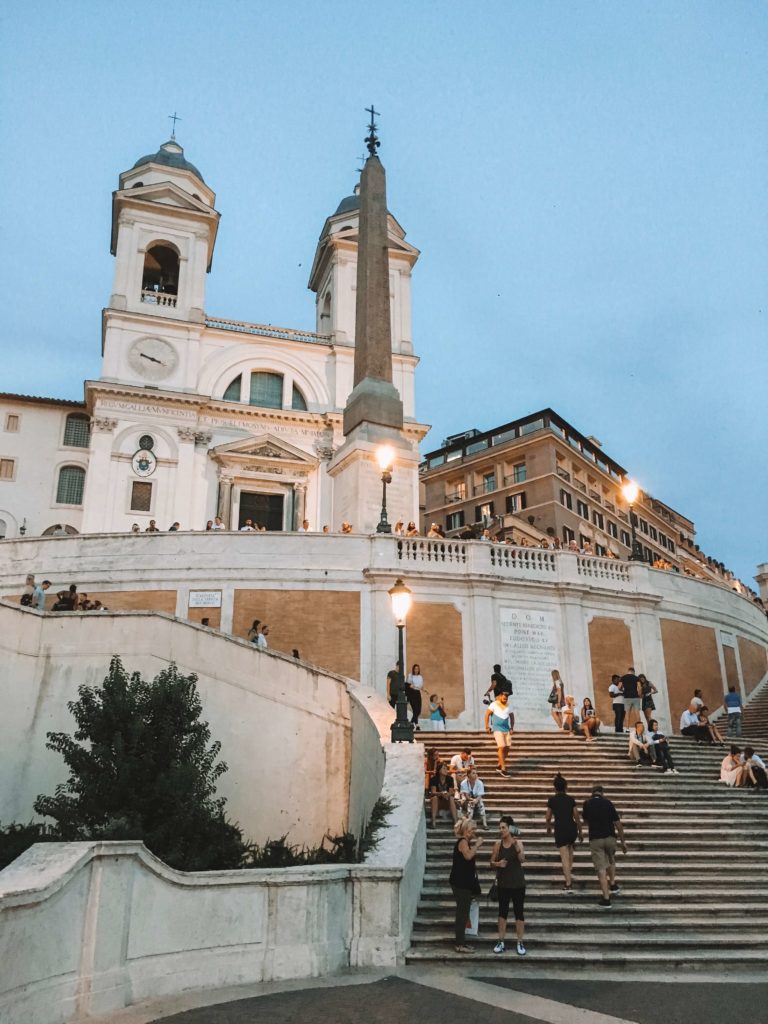 Spanish Steps
The Spanish Steps are a stunning set of stairs leading you from Piazza di Spagna up to the Trinità dei Monti church. Boasting an impressive Baroque architecture, the longest and widest steps in Europe represent the close relationship between the Sacred and the Eternal city. Did you know that, as they are classified as an 18th Century monument, it is actually illegal to sit, eat or lay on the steps, and doing so can result in a fine of up to €400?!
Piazza Navona
If you have seen enough sites for the day, then head to Piazza Navona for a bit of downtime. This is a stunning square bustling with restaurants and bars. It makes the perfect place to rest your feet and refuel with aperitif after a long day of sightseeing!
The capital of Italy is a beautiful city, packed full of plenty of things to see and do. This is a great selection of must-do's to experience some of what Rome has to offer. Have you been to Rome before? Do you have any must-do tips for other travellers?
You might also like: A Weekend Guide to Florence, Italy