The stunning island of Bali in Indonesia is a popular destination for tourists and backpackers, and for good reason! Not only are there plenty of amazing things to do in Bali, but there is a rich and warm culture, beautiful beaches and delicious food. If you find yourself planning a trip to this slice of paradise in Asia, below is a list of the best places to visit in Bali!
Best Places to Visit in Bali: On the Island
Seminyak
Seminyak is a popular first stop for visitors to Bali due to its close proximity to Denpasar airport. Here you will find lots of beaches and world famous beach clubs such as Potato Head or Ku De Ta. There is also a great nightlife scene with fun clubs such as Motel Mexicola and La Favela open until the early hours. Not only that, but you'll be spoilt for choice for shopping, restaurants, and some of the best brunch cafe's in Bali!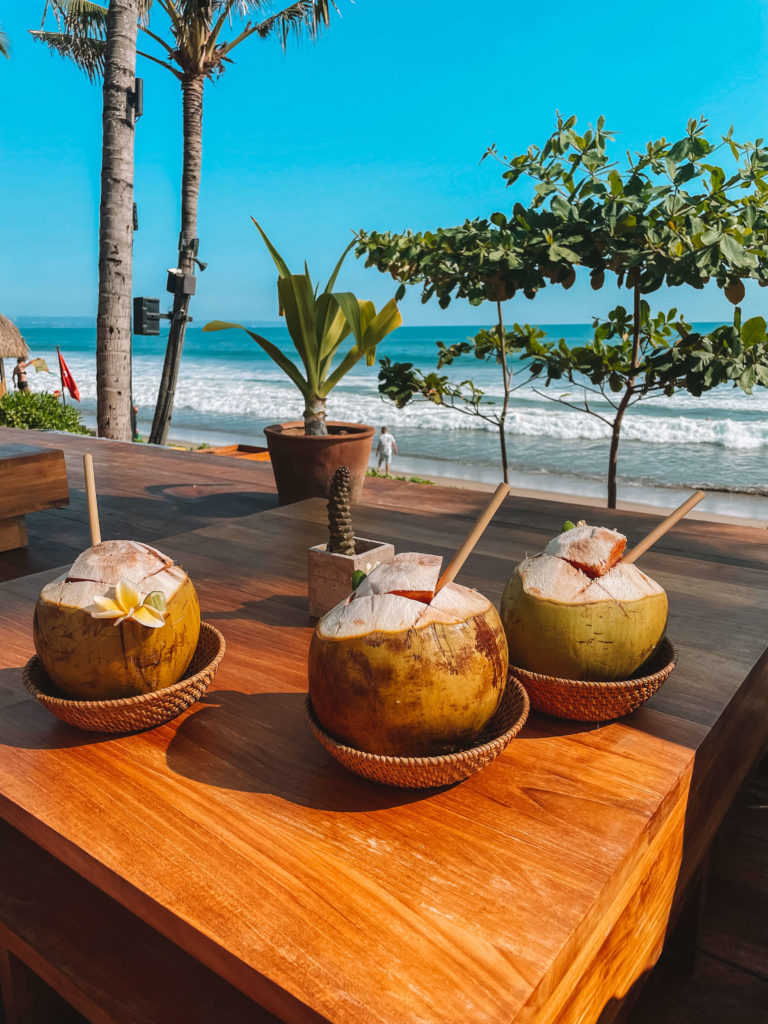 Canggu
Seminyak's laid back neighbour is Canggu, popular with backpackers and expats in particular. Although generally quieter than Seminyak, Canggu still has plenty of hustle and bustle about it, and always plenty going on. It's a great spot for surfing, particularly for beginners as you will find plenty of surf schools in the area. There are also lots of beach clubs here too – like the Lawn, or infamous Finns Beach Club. If you want the chill vibe of a beach club without eating into your budget, then Canggu's 'Alternative Beach' is the perfect choice, with just a 100K minimum spend. (For context, at places like Finns you are looking at around 1million minimum spend).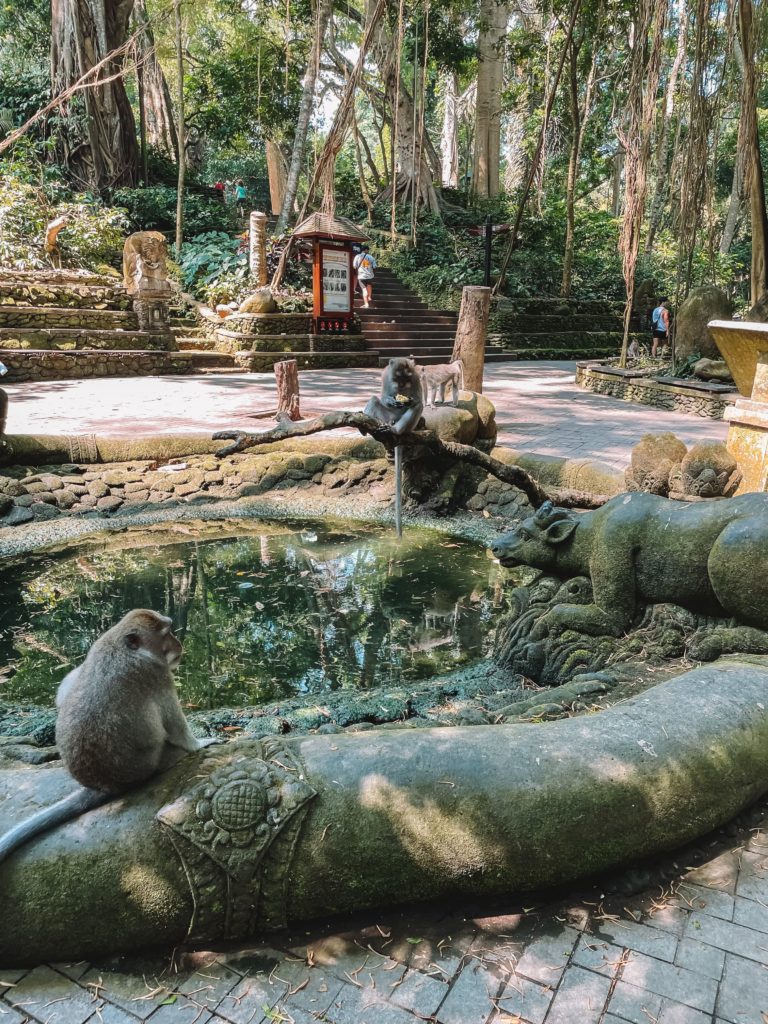 Ubud
Arguably the cultural hub of Bali, Ubud is my personal favourite place on the island. Here the vibe is a lot more Zen than the likes of Seminyak or Canggu, yet there is still a lot of things to do in Ubud. Whether you plan to visit the Monkey Forest, practice yoga, pamper yourself with a Balinese massage, hike through rice paddies or climb Volcanoes, you can do it all here.
See more: The Best Things to do in Ubud
Uluwatu
Uluwatu is a great stop for those who enjoy being near the beach with a much more chilled vibe. The beaches here are arguably the best in Bali, with white sand and crystal blue waters. Uluwatu is another great surfing destination, and boasts the perfect mix of relaxation and party. Here you can also visit cultural spots like Uluwatu temple, watch the fire dancing, and enjoy thrilling excursions like paragliding.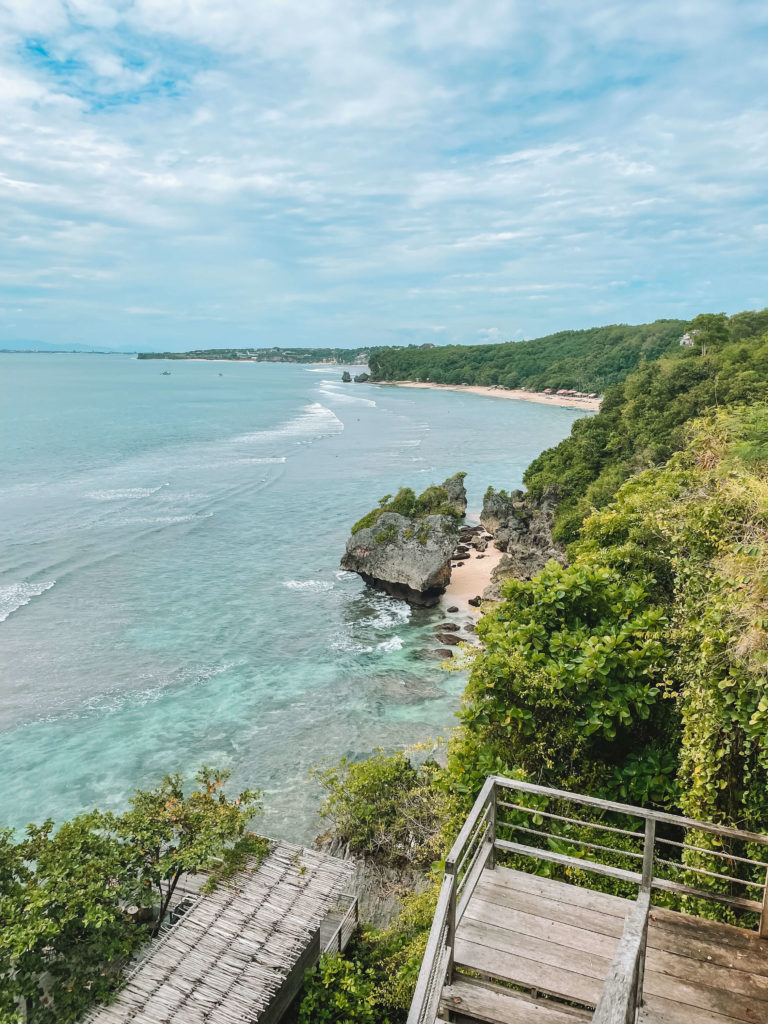 Nusa Dua
Nusa Dua is commonly known as the upscale area of Bali, since it boasts lots of high end resorts. It is very much catered to tourists, with a pristine upkeep, which perhaps doesn't share the same charm as the rest of Bali. However, here you can expect plenty of opportunity to relax on stunning beaches, eat at incredible restaurants and get a taste of the islands culture.
Lovina
Located at the northern tip of the island, Lovina is a little more off the beaten bath as far as destinations in Bali go. Here you can expect to see black sand beaches, coral reefs and the opportunity to see and swim with dolphins in Bali! You can also visit waterfalls, temples and hot springs.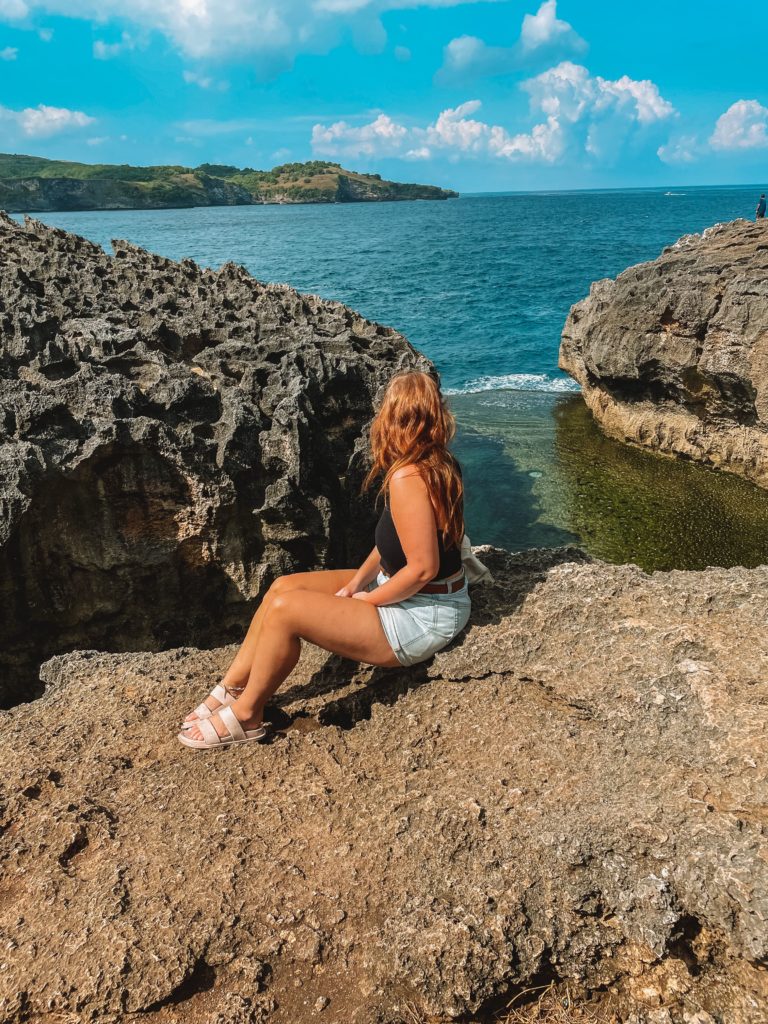 Best Places to Visit in Bali: Off the Island
Nusa Penida
Nusa Penida is becoming extremely popular thanks to its stunning coastal scenary which has been virally shared across social media in recent years. You can stay on Nusa Penida, or visit as part of a day trip from Bali. Whichever you choose, you'll get a chance to see the famous sights like Klingkling beach, Angel Billabong and Broken beach. Just be aware that Nusa Penida is a very cash heavy island, so make sure you've got enough cash before you leave Bali!
The Gili islands
The Gili islands are a trio of islands just off the coast of Lombok. They are reachable by fast boat from Bali, Lombok and Nusa Penida, and are a gorgeous change from the bustle of Bali. Whether you prefer to relax on Gili Air or Gili Meno, or party in Gili T, what waits for you on each of the islands will be stunning beaches, epic sunsets and amazing snorkelling and diving opportunities!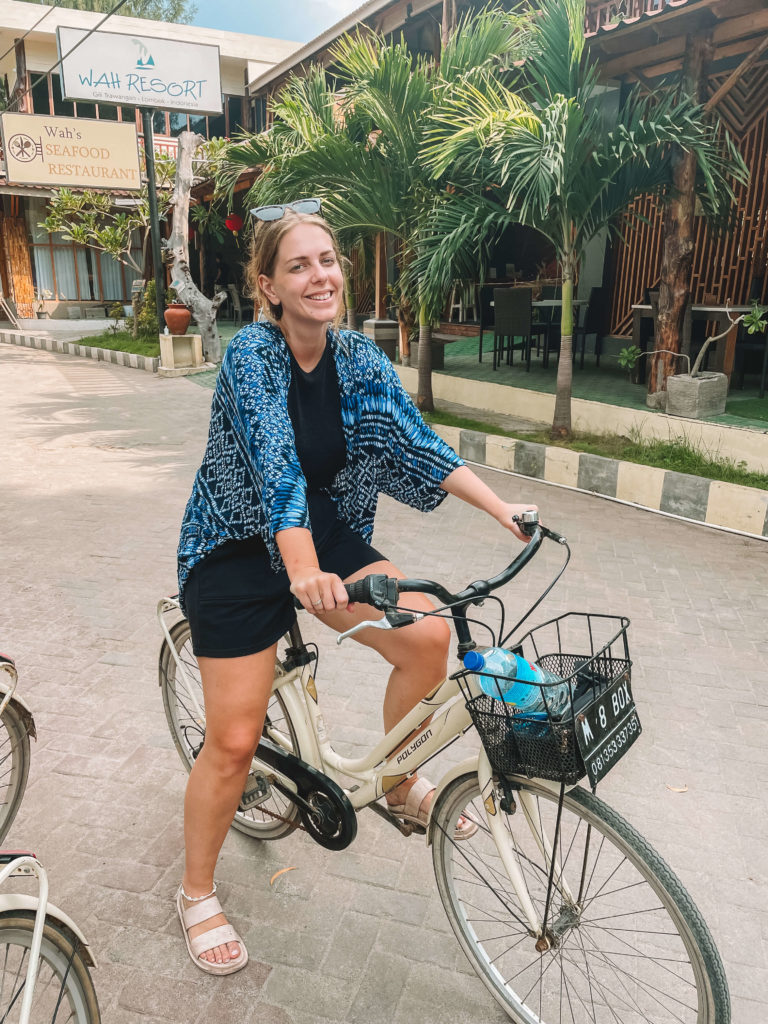 Lombok
Most backpackers who visit Bali include a stop to the neighbouring island of Lombok. Lombok boasts plenty of beaches, waterfalls and temples much like Bali. If you're into hiking and are up for a challenge, then you can also hike Mount Rinjani, which includes a climb of over 8km, taking at least 2 days, or 3 days, depending on which tour option you choose!
You might also like: Digital Nomad Guide to Bali