What is a digital nomad?
A digital nomad is essentially a location independent worker. This could include social media marketers, influencers, photographers, web designers / developers, SEO's and much more. Often they are freelancers or own their own small business, or have had approval from their employer to work remotely. 
Why become a digital nomad?
Since the start of the pandemic, the requirement for staff to go to an office has significantly reduced. Aside from the obvious benefits that came with working from home, such as no commuting and more flexible working, being a digital nomad provides many other benefits. These benefits include choosing where to live and work, meeting and networking with people across the world, more freedom and the ability to explore the world whilst still making a living. 
Is Bali a good destination for digital nomads?
Bali is one of the most popular destinations for digital nomads, thanks to its beautiful tropical location, friendly locals and relaxing way of life. There are lots of amazing places to visit in Bali, so it is often a great starting point for those who are just beginning their venture into digital nomad life. Below are just a few great reasons to choose Bali as a destination for your digital nomad life: 
Community
The community in Bali is incredible for digital nomads. In areas like Uluwatu and Canggu, not only will you find yourself surrounded by expats, but you will also meet plenty of digital nomads from all walks of life. The digital nomad community in Bali is thriving, with dedicated working cafes, seminars and talks, focus groups and mentoring and support opportunities. 
Wifi
Although Bali is a relatively small island located in South-East Asia, the wifi is pretty reliable and fast. Of course, there are some areas of the island where the connection can be less stable, and during the rainy season the connection can become intermittent in some accommodations (I have only really had this issue in Ubud). My top tips for finding great wifi in Bali is to message any accommodation ahead of booking and ask for a screenshot of the wifi speed test. Then, as a worst case scenario, I find an affordable co-working space or cafe with reliable wifi as a back up. 
Wifi speed in Bali generally ranges from 512kbps – 2mbps. For those who need to make phone calls, buying a sim card in Bali is also extremely easy and affordable. 
Quality of life
Bali offers a great quality of life for expats and digital nomads. Whether you choose to live near the beach or further inland, you will be surrounded by luscious nature, rice paddies and palm trees. Living here promotes a healthy life, with plenty of fitness, activities and meditation classes available, the best brunch cafes in Bali and lots of healthy restaurants. 
Getting a visa for Bali
Visa on Arrival 
There are a number of different visa options for visiting Indonesia. The easiest and most affordable visa to obtain is the visa on arrival. This costs 500k (roughly $35) and is available to arrivals from over 80 countries. The visa is valid for 30 days and is extendable once for another 30 days. 
B211A Visa
The B211A tourist and business visa is applicable only for meetings and investment, rather than regular work. However, it is a great option for those looking to stay in Bali for longer than 60 days. If you choose to extend the visa to its maximum allowance, you can stay in Bali for 180 days. This is a great amount of time to really get a feel for life as an expat in Bali. It is important to note, however, that the B211A visa is a single entry visa, and therefore you cannot leave and re-enter Indonesia as you please on this visa. Prices for the B211A visa start from roughly 3 million IDR (roughly $200) and costs roughly 2.5 million IDR (or $150) per 60 day extension. 
KITAS 
As mentioned already, Bali offers a variety of visas to visitors, but the visa you will need to properly work here is a working KITAS & Work Permit. This is an expensive visa compared to the VoA or the B211A visa, however it is valid for 12 months, extendable up to 5 times, making it possible for you to live in Bali for 5 years! It is also a multiple entry visa, meaning you can leave and re-enter Indonesia as much as you like, using your KITAS to enter each time. Oftentimes there are separate queues at immigration for KITAS holders, and you will find a number of perks and discounts across the island for those with these visas too. A lot more is required for the application of a KITAS, so I would recommend using an agency like Bali Visas to help everything go smoothly! Such agencies also provide you with the necessary sponsorship required to obtain a KITAS visa. Prices for a KITAS visa start from around £900. 
Bali Digital Nomad Visa
The government of Indonesia has announced plans for a brand-new Bali Digital nomad visa which will allow digital nomads to stay and work in Bali for up to 5 years tax free. At the moment, however, no concrete details have been put in place. 
Extending your Visa
You can extend your visa whilst in Bali with the help of an agency like Bali Visas. Note that you will need to give your passport over for a time period and will also need to visit immigration to provide biometrics and proof of onward journey. It is important that you apply for your visa extensions at least 1 week before your current visa is due to expire, to avoid overpaying and any fines for overstay. For the Visa on Arrival, you can extend this once for a second 30-day period, allowing you to stay in Bali for 60 days. After this time, you are required to leave the country. For the B211A visa, the initial visa is valid for 60 days, and you can extend this visa two more times, allowing you to stay in Bali for a total of 180 days before you must leave the country. For your KITAS, you should apply for the extension at least 2 months before your visa is due to expire.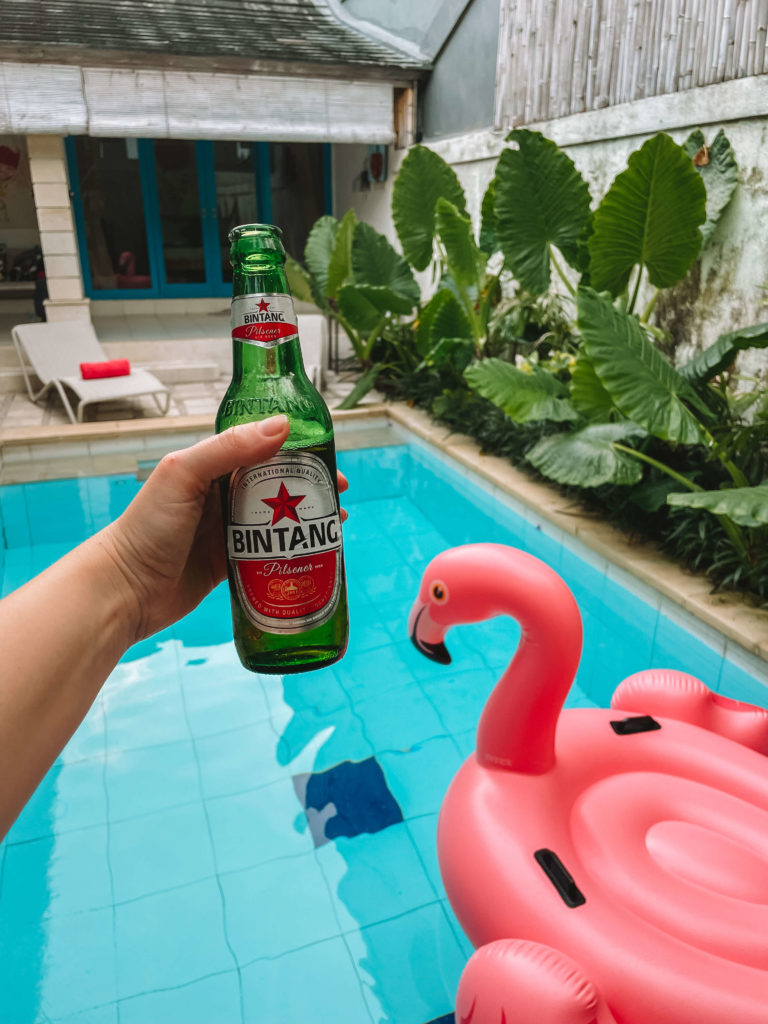 Where to stay as a digital nomad in Bali
Where you wish to stay in Bali depends entirely on what you want out of daily life. I've written a complete guide to Bali which details lots of the FAQ's people have about the island. But for a quick overview, these are the most popular areas to stay:
Seminyak
Located close to the airport, Seminyak definitely has more of a 'tourist' than expat vibe. But it is still a good place to stay, particularly if you prefer being in a more built up area (compared to Canggu), close to shops, the beach and great nightlife. 
Canggu 
Canggu is the most popular area with expats and digital nomads. This area provides the best of both with lush rice paddies, great cafes and restaurants, a bustling community and the beach with ample opportunities for surfing. 
Ubud
Those who enjoy a slower pace of life, often choose to base themselves in Ubud, surrounded by the jungle. Ubud has a very zen vibe to it, with lots of spas, yoga and meditation classes and opportunities to be at one with yourself and the earth. 
See more: Top things to do in Ubud
Uluwatu
This area has become more and more popular over recent years. It is probably most similar to Canggu in terms of its community and overall 'vibe', but with much nicer beaches. Think whiter sand, and bluer water. For this reason, it's another popular surfing destination, and has a handful of great co-working spaces and cafes. 
How to find accommodation in Bali
There are tons of great accommodation options in Bali, from hostels and hotels to guesthouses and private villas. Depending on your preference and budget, you will be able to find plenty of options to suit your needs. Accommodation is very affordable in Bali, so you shouldn't be surprised to find monthly stays at guesthouses for as little as $300 per month, or luxury villas ranging up to $2000 a month if your budget stretches this far. 
My favourite sites for finding great accommodation options in Bali are:
Hostelworld
AirBnB
Booking.com
Facebook groups
Agoda
Some of the places I have stayed (and highly recommend) include:
Sari Agung Guesthouse in Canggu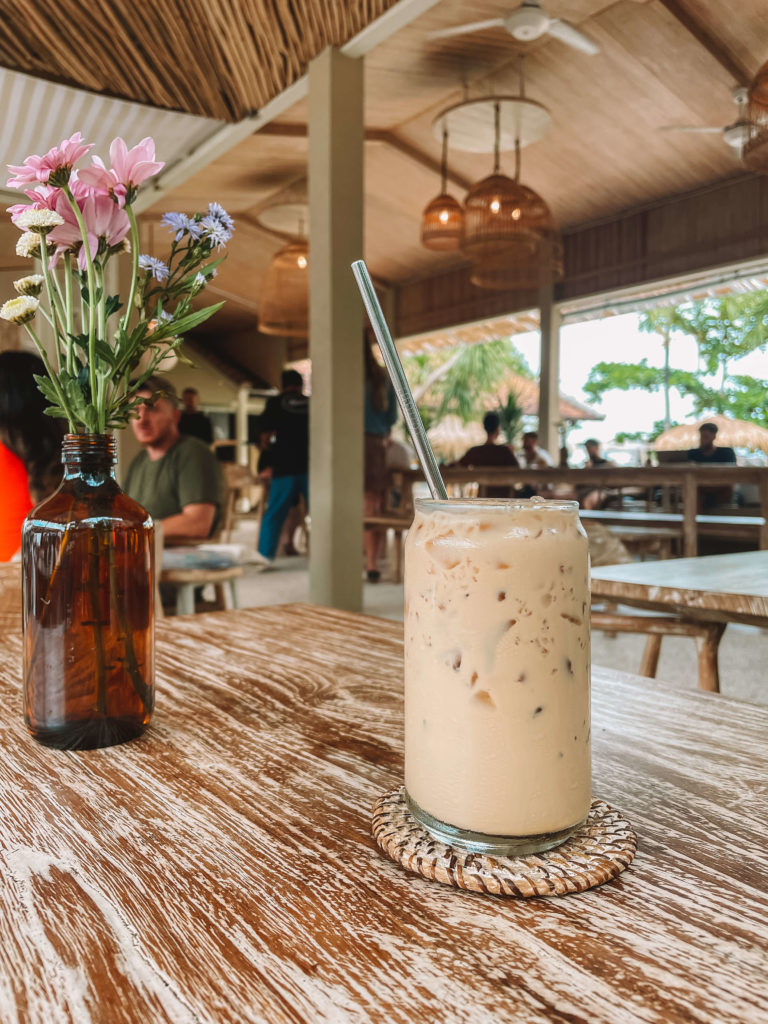 Co-working in Bali
Being one of the top digital nomad hubs in the world, Bali has tons of co-working spaces on offer. These range in price and membership types, and it is also possible to buy one day passes, or book meeting rooms ad hoc at most of the venues. The top coworking spaces in Bali include:
Tropical Nomad
Located in the corner of the Canggu shortcut, this tucked away co-working space is light and airy, with its open plan design. The layout includes a gorgeous garden area, coffee station, free lemon water, shared desks, private rooms and soundproof skype booths. 
Tropical Nomad Coworking Space, Jl Subak Canggu No.2, Canggu, [email protected]
Destination Outpost
Outpost has coworking spaces in both Canggu and Ubud, and your membership grants you access to both. This has meant that it is increasingly popular with digital nomads across Bali. They also offer co-living spaces too, if you are looking to eat, work and sleep all under the same roof!
Outpost, Canggu: Jl Raya Semat No.1. Ubud: Jl Raya Nyuh Kuning & Jl Raya Penestanan Kelod [email protected]
Dojo 
Located in Canggu, Dojo was one of Bali's first co-working spaces. The facilities here include top of the range wifi connections, sound proofed skype booths, hi-tech equipment, a pool and lush gardens. 
Dojo Bali, Jl Batu Mejan No. 88, Canggu, [email protected]
Tribal
Also located in Canggu, Tribal is Bali's first purpose built co-working hostel. The best thing about Tribal is that there are no membership fees, and like other co-working destinations in Bali, there is a pool and even a cafe serving delicious food and drinks. 
Tribal Bali, Jl.Pantai Pererenan, Gg. Tribal, Pererenan, [email protected]
Co Op 
Located in Uluwatu, this is the area's first coworking space. Although it is not as accessible as spaces located elsewhere in Bali (it closes at 8pm, whereas many of the others are open 24 hour), it still offers everything you need. Rates are offered as daily, weekly or monthly packages, and the location also hosts a library and a cafe. 
Co Op, Uluwatu St, Ungasan, Bali, Badung Regency, Bali 80361, [email protected]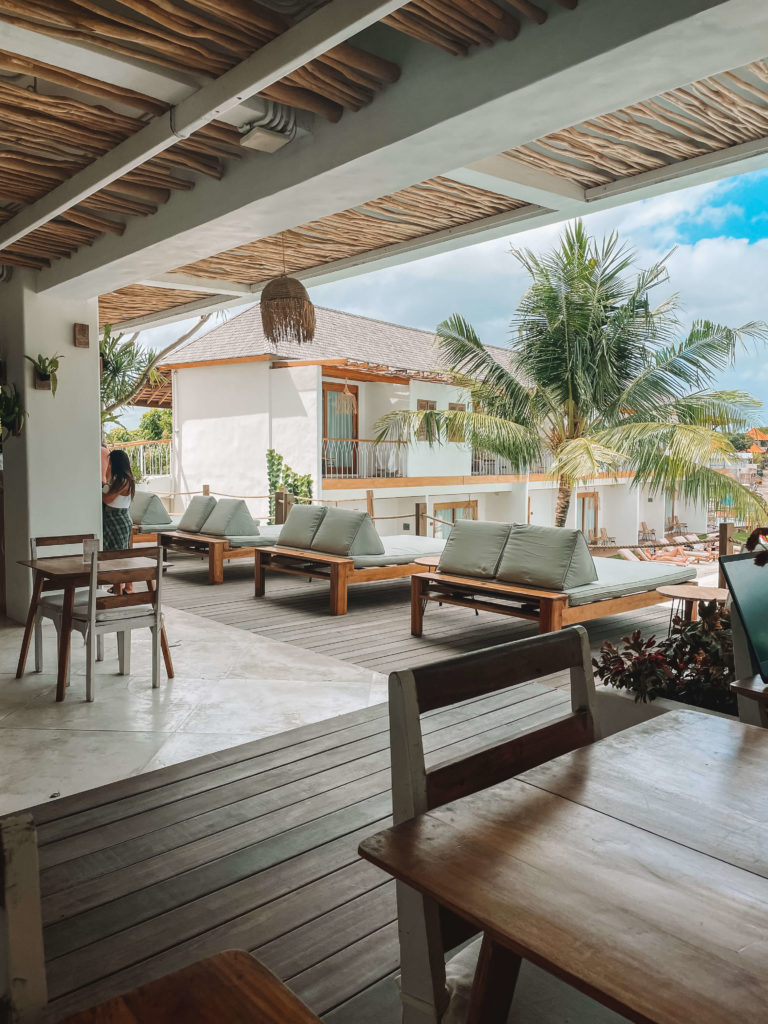 Useful Information for Living in Bali
Getting around
The most popular way of getting around the island is by scooter / motorbike. You can either rent your own for around 50k a day, or 600k a month ($40), or you can download apps like Grab or Gojek (Indonesia's version of Uber) and get rides on scooters where you just sit on the back and don't have the stress of driving.
Personally, I always opt for the Grab / Gojek option, as I have never driven a scooter besides a pathetic attempt in Thailand where I nearly crashed into the side of a van minutes after hiring it. Also, the roads in Bali are BUSY and packed full of motorbikes throughout the year, so you need to be a confident motorbike driver to be able to navigate through the traffic. 
Beauty and amenities
There are no shortages of spas and beauty parlours in Bali! Across the island you will find tons of places offering massages, facials, nails, hair and other spa treatments, all for very affordable prices. A few of my favourite places include:
HAIR (Canggu)
Yanti is a hair colour queen! Although the prices may not be as cheap as you'd expect, it is still much more affordable than back home. I had a balayage / colour and wash / cut / blowdry here for £95. Overall, I was extremely happy with the service and the price I paid, I still found it very affordable compared to some Bali alternatives like Jet Black Ginger.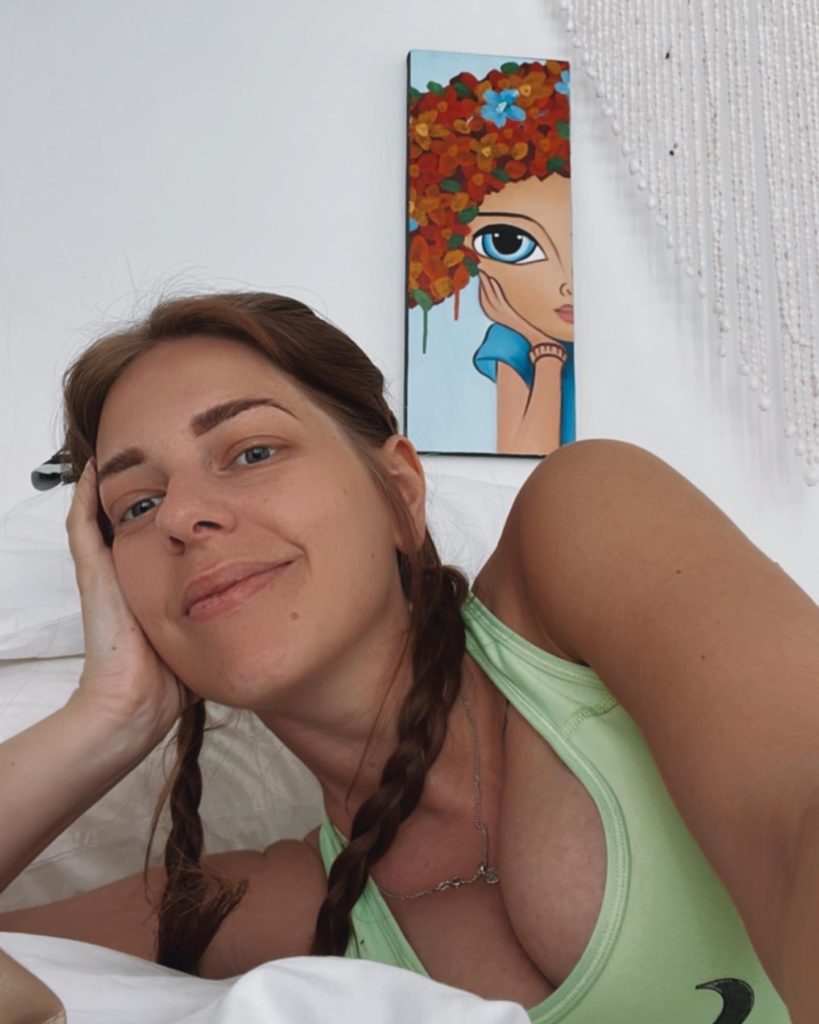 Colors (Canggu / Berawa)
This is THE BEST nail bar on the island. With locations in Canggu (Batu Bolong) and Berawa, this is the only place I will go to get my nails done. Not only does it actually last (I've had gel nails twice before in Bali that lifted within days), but the service is also amazing AND they do half price Fridays – so a gel polish manicure cost me £9. 
Lotus Massage Therapy (Canggu)
If you're looking for a bit of relaxation, then you have to get a massage. Massages in Bali are so affordable, and when I first visited Lotus, I left feeling like I was floating through the air. I don't think I've ever felt so relaxed in my life. The massages here start from £4!
Rembulan Spa (Ubud)
Another great massage parlour, this time located in Ubud. I had the traditional Balinese massage here and left feeling extremely relaxed – much needed! The massage cost me £7 here. 
Think Pink (Seminyak)
Think Pink is an all-services beauty parlour, offering anything from nails to facials to threading and waxing, to eyelash extensions. Whatever your beauty needs, you can get it done at Think Pink! My friend had eyelash extensions done here and they looked amazing and lasted her about 3 weeks.
Efficiency
One thing that I love about Bali is the efficiency. Often when you think of Asia, you think of a little chaos and uncertainty. If you've never been to Asia before, you might imagine that it is difficult to get things done, and that there might be some kind of language barrier making any task more difficult than it needs to be. This is absolutely not the case in Bali. 
Aside from the fact that most locals speak excellent English, you can sort pretty much anything you need to do via Whatsapp or an App of some kind. I know whatsapp isn't as popular among Americans as it is across Europe (back home in the UK, whatsapp is our go to messaging app) so I would recommend downloading whatsapp before you come to Bali, since basically everyone and everywhere use it to communicate. 
Medical and healthcare 
Another important thing to be aware of before you become a Digital Nomad in any country, is healthcare. Obviously it is not something you want to have to think about, but these things can come unexpectedly, and you never know when you might catch a strange flu, wake up with Bali belly or experience something more unfortunate. The good news is that healthcare is very accessible in Bali. 
Health insurance
Firstly, however, you should always ensure that you have adequate travel or health insurance from your home country. Any serious medical issues which may include a hospital or doctor's visit won't be free for most visitors to Indonesia, and so you want to ensure that your insurance policy will allow you to claim back any money you need to spend on healthcare. 
Pharmacies
For less serious illnesses such as strep-throat, flu or bali belly, you can easily purchase medication over the counter at pharmacies like Guardian. If you need a prescription, then fear not. There is an amazing app called HaloDoc which is a true lifesaver if you're feeling unwell!
HaloDoc app
After I contracted a really bad case of tonsillitis whilst in Bali recently, I bought some over the counter antibiotics at Guardian (for £23!!) but unfortunately they didn't help at all, and after the 6 day course, I was still in agony. I discovered that the antibiotics they gave me didn't contain penicillin, as you need a prescription to get these (as you would at home). So, I downloaded HaloDoc, paid 15k (£1) for a 30 minute consultation via the app with a doctor. She sent me a digital prescription through the app, which then allowed me to order and purchase the antibiotics I had been prescribed. Upon checkout, I simply entered the address of where I was staying, and my prescription was delivered there by a Gojek driver in under 45 minutes. Talk about incredible service!
Hospitals in Bali
Thankfully, I have not had to visit the hospital at all throughout my time in Bali, however there are plenty of highly recommended hospitals for international visitors, including BIMC which has locations at Kuta, Nusa Dua and Ubud. BIMC seems to be the most popular option among visitors and expats, since it offers international standard medical care, and 24 hour medical and emergency services. 
General cost of living as a Digital Nomad in Bali
Although it is definitely becoming more expensive in time, Bali is still a very affordable destination for digital nomads. It is very easy to live on $600 per month if you are careful with your spending. Alternatively, it is possible to spend a lot more and live on a higher monthly budget if you prefer to live a life of luxury. 
Accommodation
The cost of accommodation in Bali starts from around $200 per month, depending on your choice of area, accommodation type, quality and budget.
Transport
Again, this cost is a variable depending on where you stay, whether you plan to explore the island as much as possible, and whether you choose to hire your own vehicle or rely on services like Grab or GoJek. Grabs and Gojeks are extremely cheap in Bali, you can expect to pay $1-2 per journey. Overall for a month, you can spend under $100 on transport. 
Food and Drink
Eating out is extremely affordable in Bali. In fact, the first two months that I lived in Bali, I didn't cook a single meal myself (my Mum was particularly shocked by this). Eating out twice a day every day, plus a few nights out drinking cost me a total of around $300 in one month. This is EASILY reduced, especially if you were to buy groceries and cook for yourself. 
I was spending mostly at brunch style cafes during the day, and then from local Warungs in the evening, which kept my costs relatively low. If you were eating out at western style restaurants every night, or going out drinking alcohol a few nights a week, you can expect this figure to be higher. 
Check out my Bali vlogs!