What is a digital nomad?
A digital nomad is essentially a location independent worker. This could include social media marketers, influencers, photographers, web designers / developers, SEO's and much more. Often they are freelancers or own their own small business, or have had approval from their employer to work remotely. 
Why become a digital nomad?
Since the start of the pandemic, the requirement for staff to go to an office has significantly reduced. Aside from the obvious benefits that came with working from home, such as no commuting and more flexible working, being a digital nomad provides many other benefits. These benefits include choosing where to live and work, meeting and networking with people across the world, more freedom and the ability to explore the world whilst still making a living. 
Is Bali a good destination for digital nomads?
Bali is one of the most popular destinations for digital nomads, thanks to its beautiful tropical location, friendly locals and relaxing way of life. There are lots of amazing places to visit in Bali, so it is often a great starting point for those who are just beginning their venture into digital nomad life. Below are just a few great reasons to choose Bali as a destination for your digital nomad life: 
Community
The community in Bali is incredible for digital nomads. In areas like Uluwatu and Canggu, not only will you find yourself surrounded by expats, but you will also meet plenty of digital nomads from all walks of life. The digital nomad community in Bali is thriving, with dedicated working cafes, seminars and talks, focus groups and mentoring and support opportunities. 
Wifi
Although Bali is a relatively small island located in South-East Asia, the wifi is pretty reliable and fast. Of course, there are some areas of the island where the connection can be less stable, and during the rainy season the connection can become intermittent in some accommodations (I have only really had this issue in Ubud). My top tips for finding great wifi in Bali is to message any accommodation ahead of booking and ask for a screenshot of the wifi speed test. Then, as a worst case scenario, I find an affordable co-working space or cafe with reliable wifi as a back up. 
Wifi speed in Bali generally ranges from 512kbps – 2mbps. For those who need to make phone calls, buying a sim card in Bali is also extremely easy and affordable. 
Quality of life
Bali offers a great quality of life for expats and digital nomads. Whether you choose to live near the beach or further inland, you will be surrounded by luscious nature, rice paddies and palm trees. Living here promotes a healthy life, with plenty of fitness, activities and meditation classes available, the best brunch cafes in Bali and lots of healthy restaurants. 
What visa do I need as a digital nomad in Bali
In order to work in any country, you need to ensure you obtain the correct visa. Bali offers a variety of visas to visitors, but the visa you will need is a working KITAS & Work Permit. The B211A tourist and business visa is applicable only for meetings and investment, rather than regular work. It is always worth speaking to a visa agency like Bali Visas to get the best advice on what is needed and the process involved. 
The government of Indonesia has announced plans for a brand new Bali Digital nomad visa which will allow digital nomads to stay and work in Bali for up to 5 years tax free. At the moment, however, no concrete details have been put in place.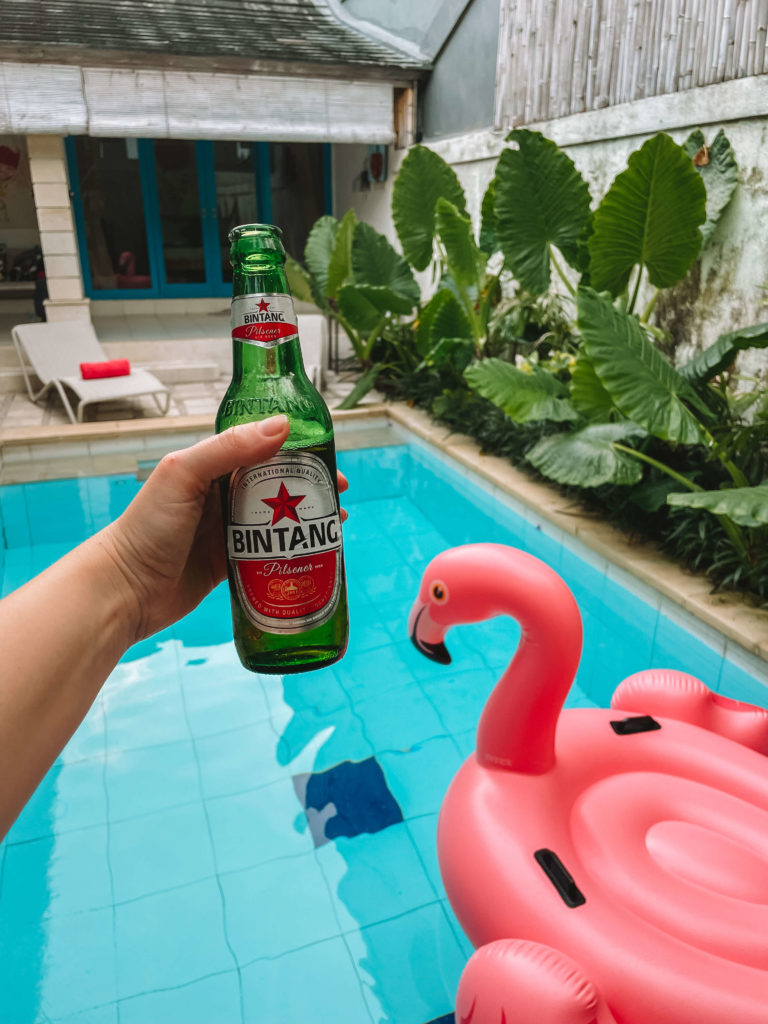 Where to stay as a digital nomad in Bali
Where you wish to stay in Bali depends entirely on what you want out of daily life. I've written a complete guide to Bali which details lots of the FAQ's people have about the island. But for a quick overview, these are the most popular areas to stay:
Seminyak
Located close to the airport, Seminyak definitely has more of a 'tourist' than expat vibe. But it is still a good place to stay, particularly if you prefer being in a more built up area (compared to Canggu), close to shops, the beach and great nightlife. 
Canggu 
Canggu is the most popular area with expats and digital nomads. This area provides the best of both with lush rice paddies, great cafes and restaurants, a bustling community and the beach with ample opportunities for surfing. 
Ubud
Those who enjoy a slower pace of life, often choose to base themselves in Ubud, surrounded by the jungle. Ubud has a very zen vibe to it, with lots of spas, yoga and meditation classes and opportunities to be at one with yourself and the earth. 
See more: Top things to do in Ubud
Uluwatu
This area has become more and more popular over recent years. It is probably most similar to Canggu in terms of its community and overall 'vibe', but with much nicer beaches. Think whiter sand, and bluer water. For this reason, it's another popular surfing destination, and has a handful of great co-working spaces and cafes.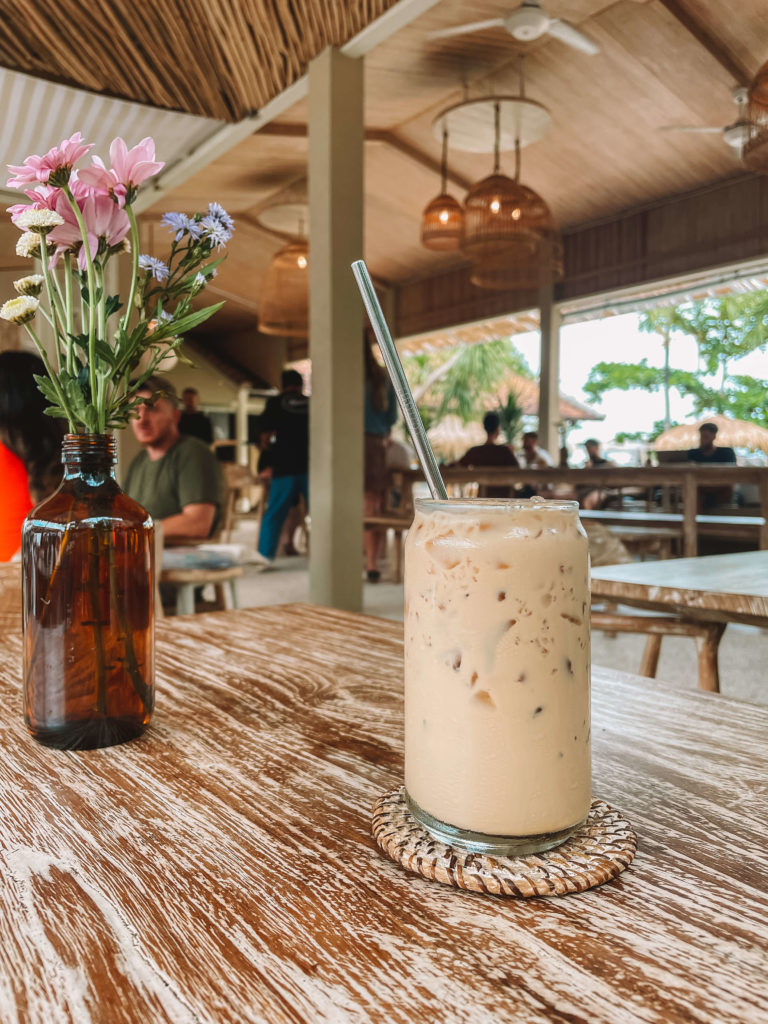 Co-working in Bali
Being one of the top digital nomad hubs in the world, Bali has tons of co-working spaces on offer. These range in price and membership types, and it is also possible to buy one day passes, or book meeting rooms ad hoc at most of the venues. The top coworking spaces in Bali include:
Tropical Nomad
Located in the corner of the Canggu shortcut, this tucked away co-working space is light and airy, with its open plan design. The layout includes a gorgeous garden area, coffee station, free lemon water, shared desks, private rooms and soundproof skype booths. 
Tropical Nomad Coworking Space, Jl Subak Canggu No.2, Canggu, [email protected]
Destination Outpost
Outpost has coworking spaces in both Canggu and Ubud, and your membership grants you access to both. This has meant that it is increasingly popular with digital nomads across Bali. They also offer co-living spaces too, if you are looking to eat, work and sleep all under the same roof!
Outpost, Canggu: Jl Raya Semat No.1. Ubud: Jl Raya Nyuh Kuning & Jl Raya Penestanan Kelod [email protected]
Dojo 
Located in Canggu, Dojo was one of Bali's first co-working spaces. The facilities here include top of the range wifi connections, sound proofed skype booths, hi-tech equipment, a pool and lush gardens. 
Dojo Bali, Jl Batu Mejan No. 88, Canggu, [email protected]
Tribal
Also located in Canggu, Tribal is Bali's first purpose built co-working hostel. The best thing about Tribal is that there are no membership fees, and like other co-working destinations in Bali, there is a pool and even a cafe serving delicious food and drinks. 
Tribal Bali, Jl.Pantai Pererenan, Gg. Tribal, Pererenan, [email protected]
Co Op 
Located in Uluwatu, this is the area's first coworking space. Although it is not as accessible as spaces located elsewhere in Bali (it closes at 8pm, whereas many of the others are open 24 hour), it still offers everything you need. Rates are offered as daily, weekly or monthly packages, and the location also hosts a library and a cafe. 
Co Op, Uluwatu St, Ungasan, Bali, Badung Regency, Bali 80361, [email protected]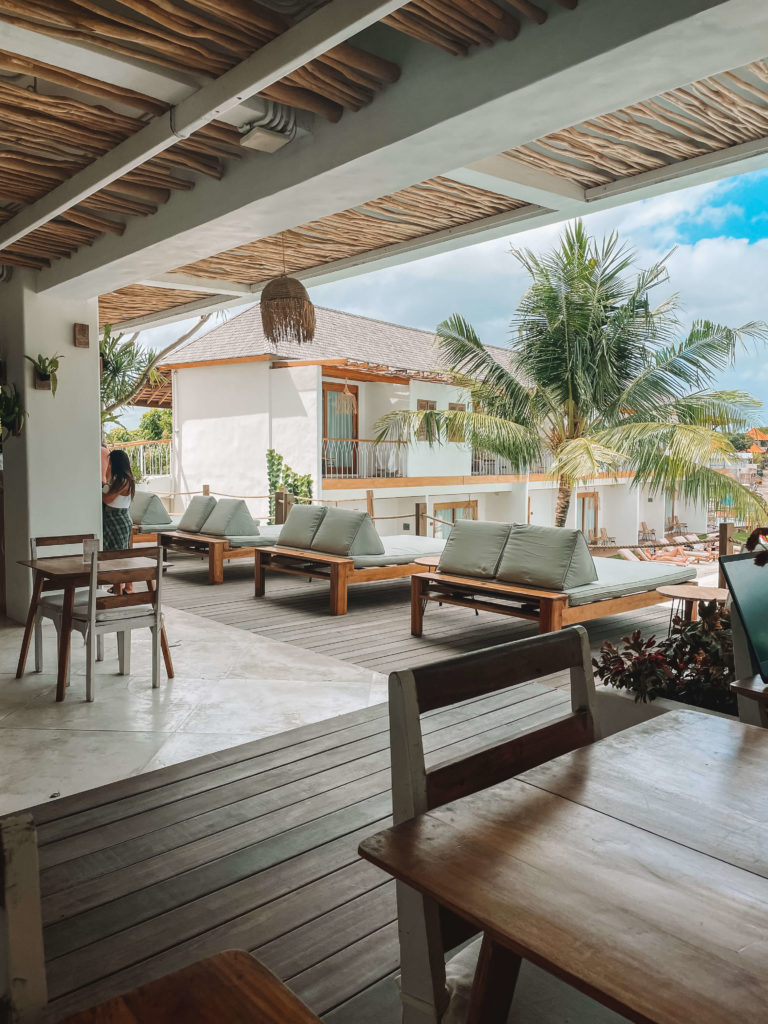 General cost of living as a Digital Nomad in Bali
Although it is definitely becoming more expensive in time, Bali is still a very affordable destination for digital nomads. It is very easy to live on $600 per month if you are careful with your spending. Alternatively, it is possible to spend a lot more and live on a higher monthly budget if you prefer to live a life of luxury. 
Accommodation
The cost of accommodation in Bali starts from around $200 per month, depending on your choice of area, accommodation type, quality and budget. These are the best places for finding accommodation in Bali:
Transport
Again, this cost is a variable depending on where you stay, whether you plan to explore the island as much as possible, and whether you choose to hire your own vehicle or rely on services like Grab or GoJek. Grabs and Gojeks are extremely cheap in Bali, you can expect to pay $1-2 per journey. Overall for a month, you can spend under $100 on transport. 
Food and Drink
Eating out is extremely affordable in Bali. In fact, the first two months that I lived in Bali, I didn't cook a single meal myself (my Mum was particularly shocked by this). Eating out twice a day every day, plus a few nights out drinking cost me a total of around $300 in one month. This is EASILY reduced, especially if you were to buy groceries and cook for yourself. 
I was spending mostly at brunch style cafes during the day, and then from local Warungs in the evening, which kept my costs relatively low. If you were eating out at western style restaurants every night, or going out drinking alcohol a few nights a week, you can expect this figure to be higher.