Ljubljana is the stunning capital of Slovenia. Although it might be the "capital city" it definitely feels less like a city and more like a quiet and quaint town, particularly in its beautiful centre. Its not a typically large city, but there are still plenty of things to do in Ljubljana to give you a taste of what Slovenia has to offer. 
Things to do in Ljubljana
Wander the pretty streets
One thing I loved about Ljubljana is how walkable it is. As I've mentioned, it's not your average city, and therefore it's possible to get pretty much everywhere on foot. When I first arrived, I had a few hours to kill before I could check in to my accommodation, and so I spent this time wandering through the beautiful squares and picturesque lanes.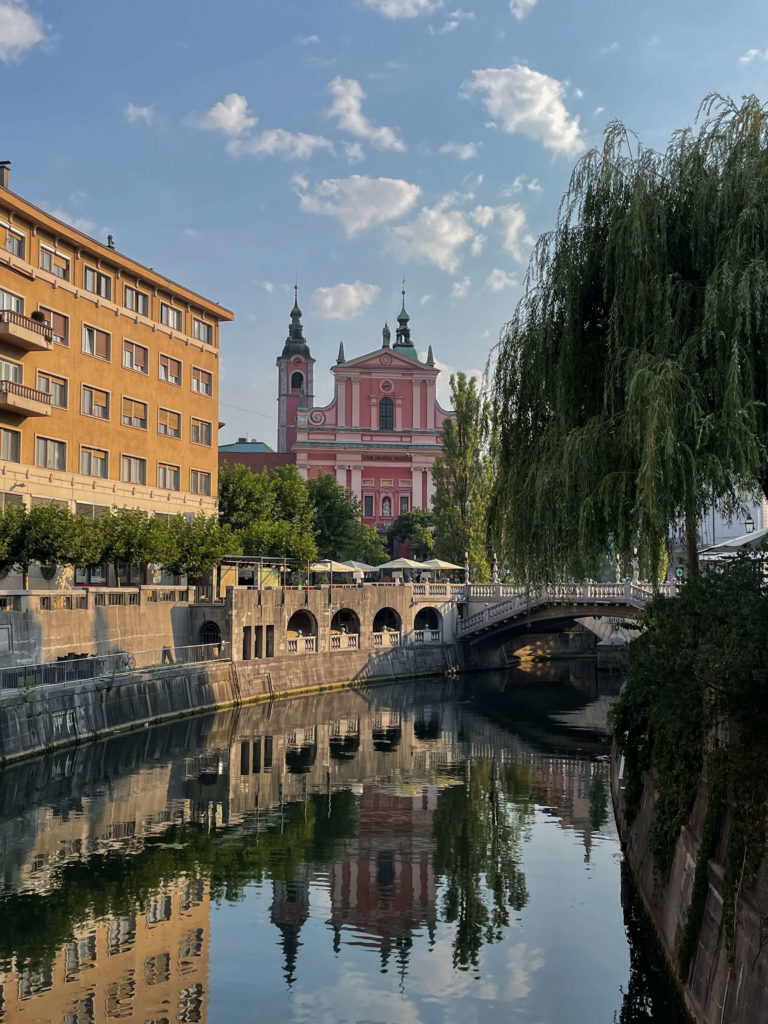 Enjoy coffee and a cake by the river 
There is a small river than runs around the historic centre of Ljubljana, surrounding castle hill. Along the river there are plenty of adorable cafes, restaurants and bars that make a perfect spot for a relaxing coffee and a traditional cream cake. Just watch out for the birds – they are not afraid of people and will try and steal your food when you aren't looking! 
Walk up Castle Hill
One of the first things you will spot when you arrive in Ljubljana is the castle, which sits proudly at the top of "Castle Hill". Take some time to wander up to the top for epic views over the city. It's a relatively easy walk that only takes about 15-20 minutes. On a beautiful day, it's a lovely place to head to watch the sunset. There's even a small bar next to the castle wall where you can treat yourself to a glass of wine (or drink of choice) as the sun sets over the city.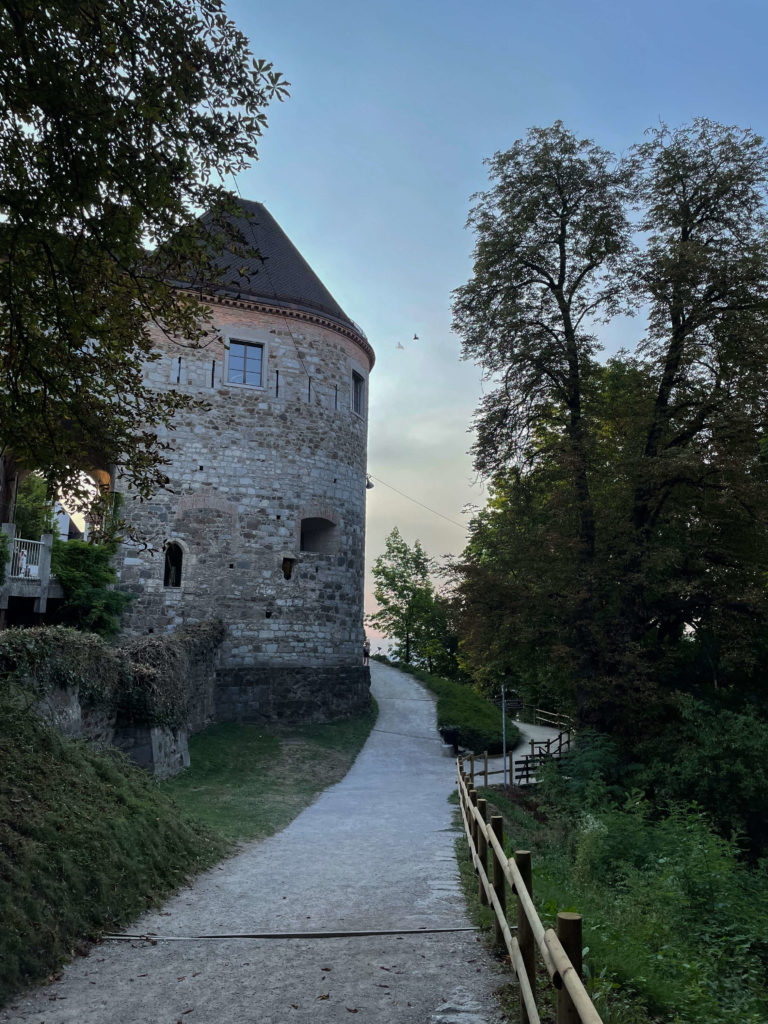 shop at the Marketplace
Every morning, the marketplace of Ljubljana comes alive with vendors selling fresh produce, coffees and cakes, trinkets and more. It's a relatively small market, but a lovely place to shop, take a morning stroll, or grab a coffee nearby and people watch. Ljubljana is an incredibly peaceful and slow city, which is one of the things I loved most about it! 
Go inside Ljubljana castle 
Once you're at the top of Castle Hill, you might want to pay a visit into Ljubljana castle. The castle was originally a medieval fortress, built in the 11th century! If you really want to learn as much as possible about the castle, Ljubljana and it's folklore, then opt for an audio tour. If you don't fancy walking up to the castle, then you can catch the funicular to the top! 
Visit the many bridges 
Along the river of Ljubljana, you will notice a few different bridges connecting the historic side to the more modern side of the city. Each of these bridges is totally unique, with their own stories. You have dragon bridge, which boasts two dragon statues at either end. There is also lock bridge, where people show their love by writing on a padlock and attaching it to the chains of the bridge. And finally, the unique looking "triple bridge" which is made up of (as you've probably guessed) three separate bridges connecting the medieval town to the modern city.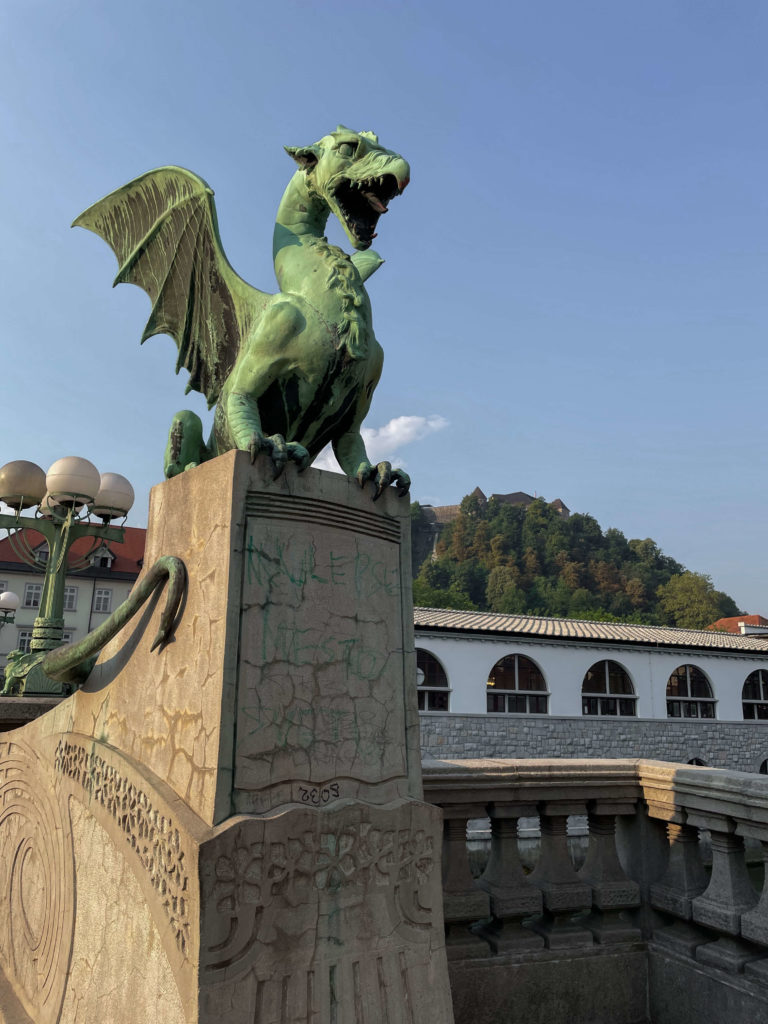 Take a stroll around Tivoli park
Ljubljana is an incredibly "green" feeling city already, particularly in the historic part of town where you'll be sheltered from cars and any traffic. But if you're looking to escape into a little more nature, then head to Tivoli park. It's a lovely place for an afternoon walk, a picnic or bird watching. 
Take a river boat tour
A relaxing way to coast through the town is on one of the river boat tours! There are a handful of tour operators to choose from, with departures up to nine times a day. All tour operators can be found along the river by the historic town. It's a lovely way to see the city and learn about it's history. If you're visiting in winter then it is still possible, since most of the boats are sheltered and heated!
Learn about Slovenia at the National Museum
The National Museum of Slovenia is the oldest museum in Slovenia – 201 years old in fact. So what better place to learn about the country's history? Housed in a stunning neo-renaissance building, the museum is located in the modern town nearby Tivoli park. In the museum you can see a wide selection of historical artefacts, including a stone-age flute, gilded bronze statues and the only Egyptian Mummy in Slovenia.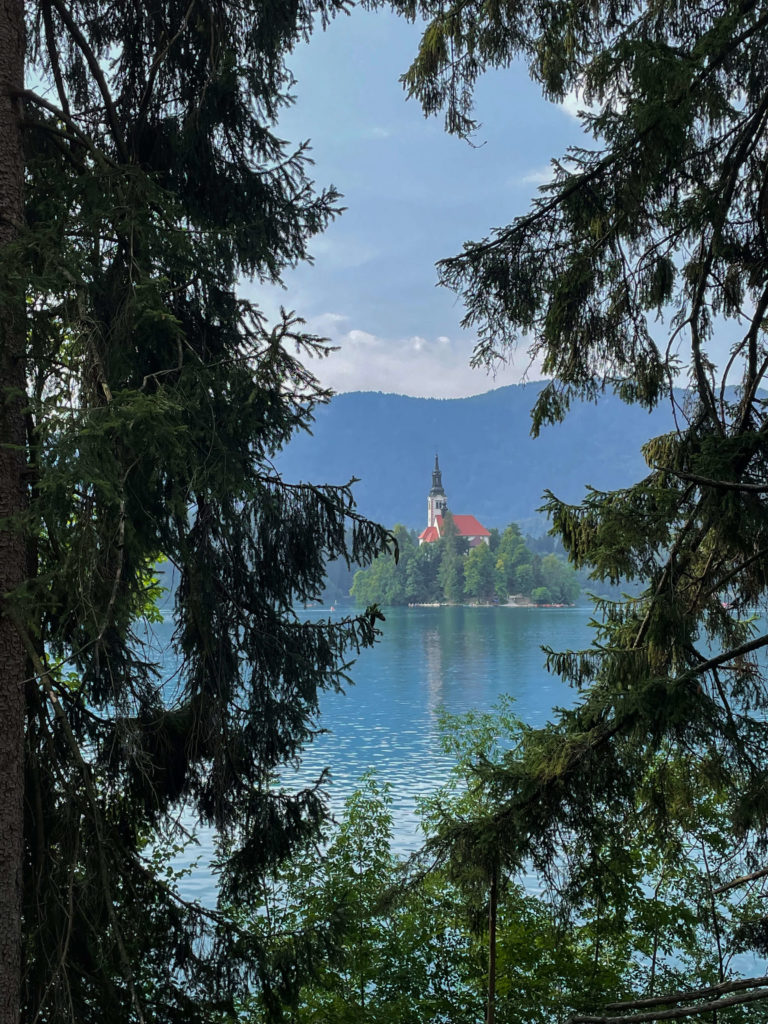 Go on a day trip from Ljubljana
Ljubljana is a great base for your trip to Slovenia, as it is very easy to take day trips from here by bus, train or car! Whether you choose to take a day trip to Lake Bled and explore Vintgar Gorge, head to Lake Bohinj, or spend the day at the coast visiting Piran, you can do all of this easily from Ljubljana!