So you've made possibly the most exciting decision of your life – to go on a backpacking adventure. Congratulations, you're about to experience probably one of the best times of your life! The best backpacking adventures are spontaneous and free, rather than planned – leaving you with the flexibility to change your route as you wish. Whilst it is easy to get swept up in the excitement ahead of you, there are still some practical things you should do before you leave.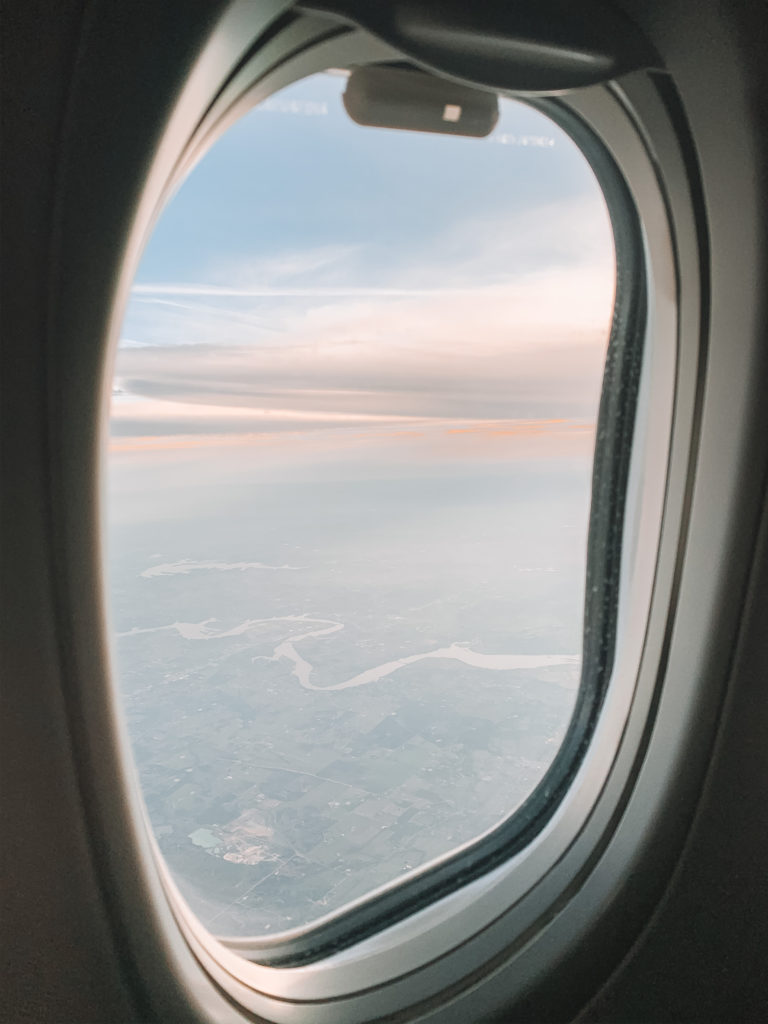 1. Have a rough plan
I know, this seems like a contradiction, right? Well I use the term 'plan' very loosely. Before I went backpacking in 2017, I had a rough 'route' in mind of countries I wanted to visit. This was Thailand, Laos, Cambodia, Vietnam, Malaysia, Singapore, Indonesia, New Zealand and Australia. However, I hadn't booked anything but my flight to Thailand and my hostel in Bangkok. So while I had a list of countries I was planning to visit, I was still free to change this without losing any money. 
The reason I suggest having a rough plan is so that you can make sure you budget correctly. There would be nothing worse than having to fly home early because you've run out of money half way through your trip! And trust me, it is easy to get carried away with spending, even in cheaper countries. In my case, I knew I had to stick to a rough budget in each place, because I was planning on heading to New Zealand and Australia (where my money wouldn't stretch like it did in Asia).
Book a few nights in a hostel for the start of your trip using Hostelworld!
2. Be wary of popular events or destinations
As mentioned in the previous point, I had very little actually booked by the time I left England. My flight to Bangkok, my hostel for the first few nights, and a couple of flights (back to England and then back to Singapore) for my sister's wedding. One thing we also pre-booked, was our hostel in Koh Phangan (Thailand) over the full moon party, and we saved SO much money in doing so. (I say so much, it was like £50 each, but that can take you pretty far in Asia). 
We knew we wanted to go to the full moon party, we found out which date it was, and booked our hostel over those dates six months in advance. Because of this, we ended up paying only £4 a night, whereas some of the people we'd met were paying anything from £15-£30 a night because of the demand over those dates. Similarly, we knew we'd be in Sydney over New years eve, and so we booked that hostel 4 months in advance too. My recommendation would be to think about things like that and pre-book wherever you can. 
3. Get a bank card with no international fees
No matter where you're travelling outside of your home country, international bank charges are no fun. Before you leave for your trip, you should get hold of a bank card that offers no additional charges for international transactions. 
Two of my favourite options are Revolut or Monzo. Both are super easy to get hold of, and come with a very handy app for your phone. I prefer Monzo as a provider, however one thing I love about Revolut is the in app features! You can see exactly how your spend is broken down – from category down to country. This was super handy whilst backpacking as I could see exactly how much I spent in each country.
4. Buy all the necessary gear 
Obviously the most important thing to buy, your backpack! There are so many different options and sizes available. The best way to decide which is best for you, is to think about how long you are going for, and what kind of things you need to take. For example, if you're planning on becoming a digital nomad or are super into photography, you may consider getting a larger pack, or even a second one, to carry your gadgets in. In terms of other gadgets, I've created a separate list of things you need to take on your backpacking adventure. 
5. Be prepared to go outside of your comfort zone
Whether you're backpacking through the Americas, Asia, or Australia, be prepared to be pushed outside of your comfort zone. Backpacking is an amazing experience, constantly presenting you with new experiences and new challenges to face. there will be times where you feel uncomfortable, uneasy and maybe even terrified, but all of those experiences will help you grow as a person unlike anything else before. 
6. Think about what you want to get out of your trip
People go backpacking for so many different reasons – from self-discovery, pushing themselves, or simply wanting to see the world. It's a great idea to really think about your reasons for going, and what you want from your trip. This will really help you prioritise what you do, how you spend your time, and ensure you are making the most of those moments. One thing I learnt whilst backpacking, time really does fly. Before you know it, it's time to say goodbye and head home. You have to really ensure you are making the most of every second of your trip. My advice? Say 'yes' to everything.