I'll be the first to admit that it was the swoony hot air balloon Instagram photos that originally convinced me to visit Cappadocia. Soon, though, I also discovered just how many gorgeous hikes there are to do here too. That's why our short trip was quickly extended to 4 days (although to be honest, that still wasn't long enough in my eyes). Whilst there are no shortage of things to do in Turkey, if you are an avid hiker, you simply must visit the ancient town of Goreme, Cappadocia. Below are some of the best hikes in Cappadocia.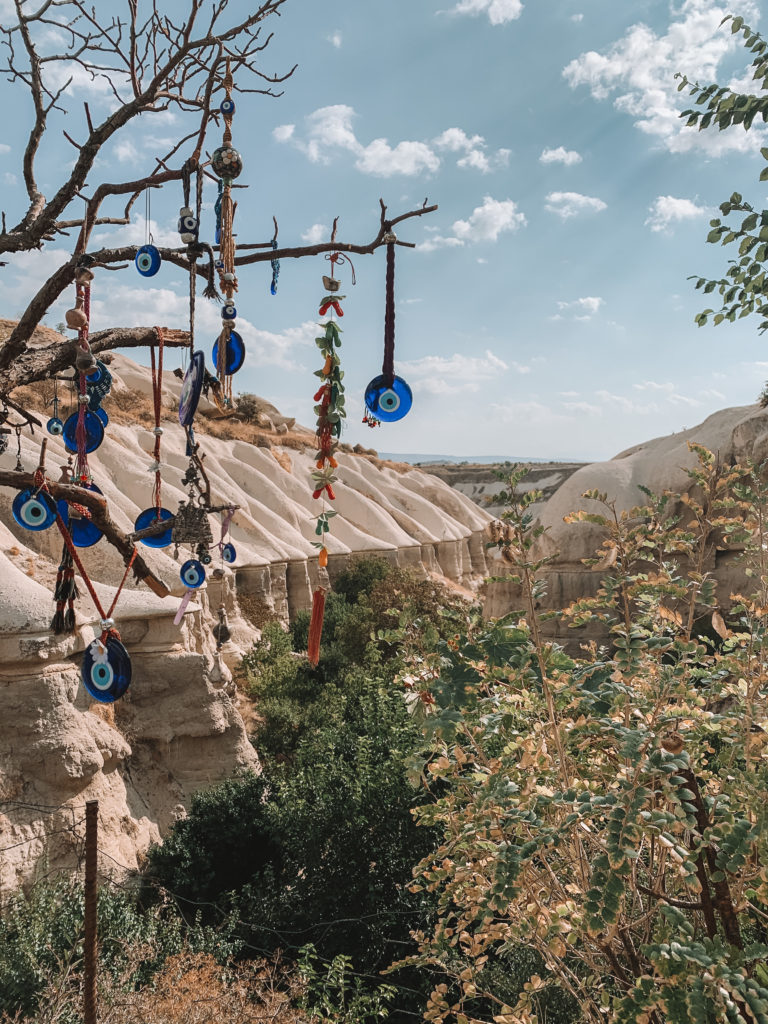 The Best Hikes in Cappadocia
Pigeon Valley
This is one of the more popular hikes in Cappadocia, as it starts just behind the hills of Goreme and leads all the way up to Uçhisar. It's easy to reach and a fairly easy hike too, which means it's very popular with tourists. As with many of the hiking in Cappadocia, the path isn't always too clear, we took a wrong turn a few times, but generally, it's difficult to get lost. If you don't already use it, I highly recommend the maps.me app for any travel-related directions, as you can download the map for offline use meaning it doesn't eat up your data.
Pigeon Valley is a stunning walk, mixed with white rolling cliff faces, plenty of greenery and Uçhisar castle looking down at you from high above. There is also a small cafe in the cliff edge, run by an adorable old local man. He served us delicious apple tea and sat and spoke to us about London despite broken English and a clear language barrier.
Distance: 4km
Time to Complete: 1.5 hours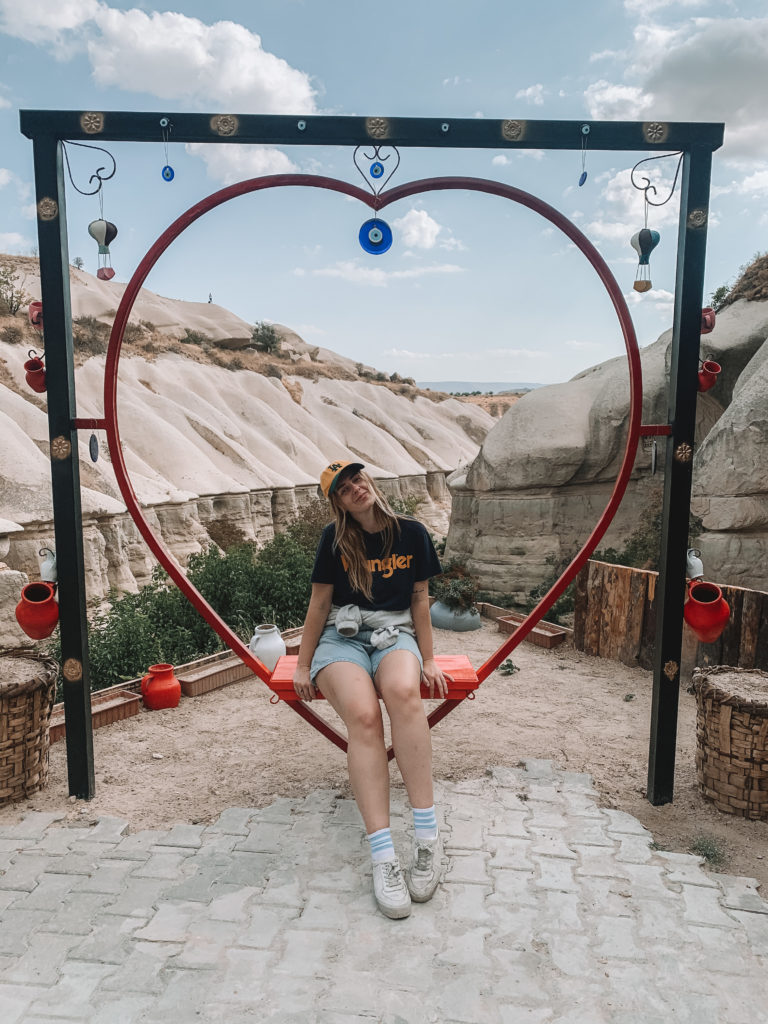 Rose Valley
Although Pigeon Valley is a favourite among travellers, if you can only do one hike during your stay in Cappadocia, it should be Rose Valley. Not only is the scenery breathtaking, but you'll also see traditional Byzantine homes carved in the rocks. The hike itself is very accessible, and can be enjoyed by anyone, no matter your hiking experience. Another reason I loved Rose Valley was the gorgeous pink hues that give the valley its name – at sunset it really is beautiful.
Distance: 4km
Time to Complete: 2 hours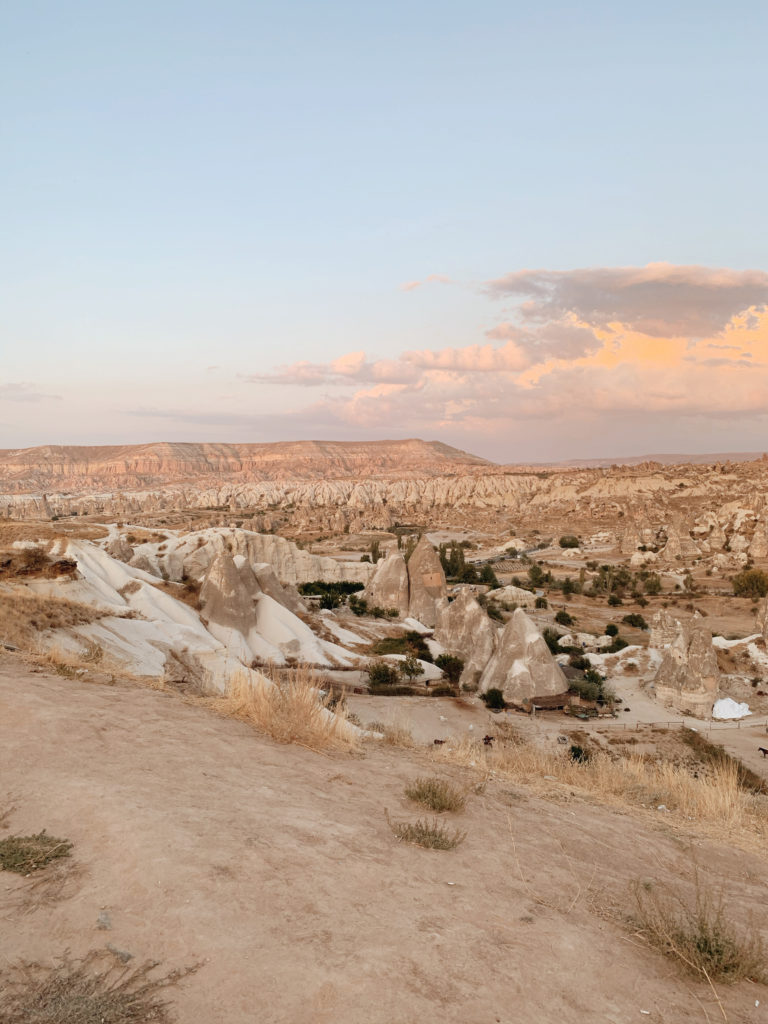 Red Valley
This hike is joined to Rose Valley, so it's likely you will do both in one. Although it's a longer hike, you don't want to skip Red Valley. The sandstone ridges glow a gorgeous red when the sun starts to set, and if you are joining from the Rose Valley hike, you'll most likely head through an ancient church inside the caves. This is a moderate level hike, but worth the challenge.
Distance (Red Valley Loop): 3km
Time to Complete (Red Valley Loop): 1 hour
Distance (Red Valley & Rose Valley): 5km
Time to Complete (Red Valley & Rose Valley): 3 hours
Sword Valley
Sword Valley is perhaps the most accessible hike in Cappadocia. It can be easily accessed from the road opposite the open-air museum. This hike is also relatively flat compared to others, and has a fantastic landscape despite its easy access. You won't be short of iconic fairy chimneys on this hike. If you're looking for a short, easy hike then this is definitely the one for you.
Distance: 3km
Time to Complete: 1 hour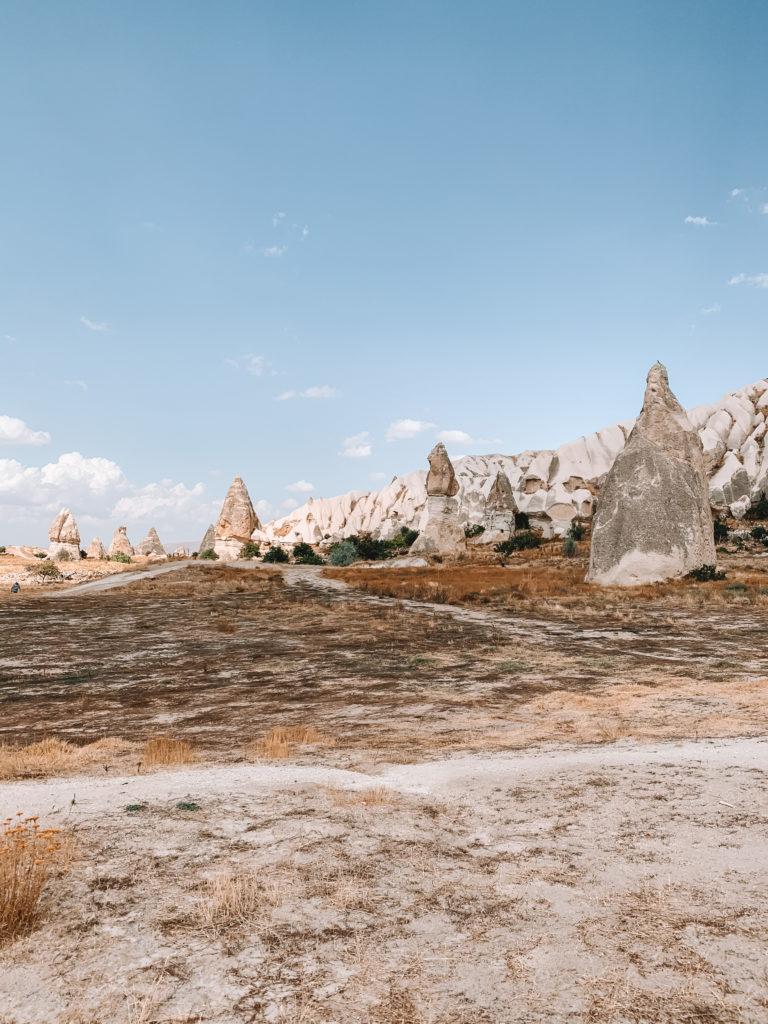 Additional Hikes
If you have more time in Cappadocia, check out the following hikes for even more amazing scenary:
White Valley
Love Valley
Meskindir Valley
Ihlara Valley
Liked this guide? Pin it for later!