I always want to be honest on this blog, especially since I'm giving people my advice and tips for travelling. So I will be the first to admit that (and I'm very open about this over on Twitter), UAE is my least favourite country of all the places I've visited. It's not that it particularly offends me in anyway, and during the two times I've visited Dubai, I haven't had any negative experiences. It's simply just not my kind of place. However, I understand that lots of people do love this city in the desert, and so I thought I would still do a post on the top things to do when visiting the UAE. 
If you've been to cities like London and New York before, you may have heard of the citypass. You can also get a city pass in Dubai which gets you access to and helps you save a bit of money on a number of different attractions of your choice.
Best Things to do in Dubai
Burj Khalifa 
One thing that I do find impressive in Dubai in particular, is the architecture. I've not visited any other city with such impressive buildings. Of course, the most famous, towering over the Dubai Mall and visible in most of the city's skyline views, is the Burj Khalifa. Standing just over half a mile tall, at 828m, this incredible building really does take your breath away. If you are feeling brave, head up to the 124th, 148th or 154th floors for epic views across the city.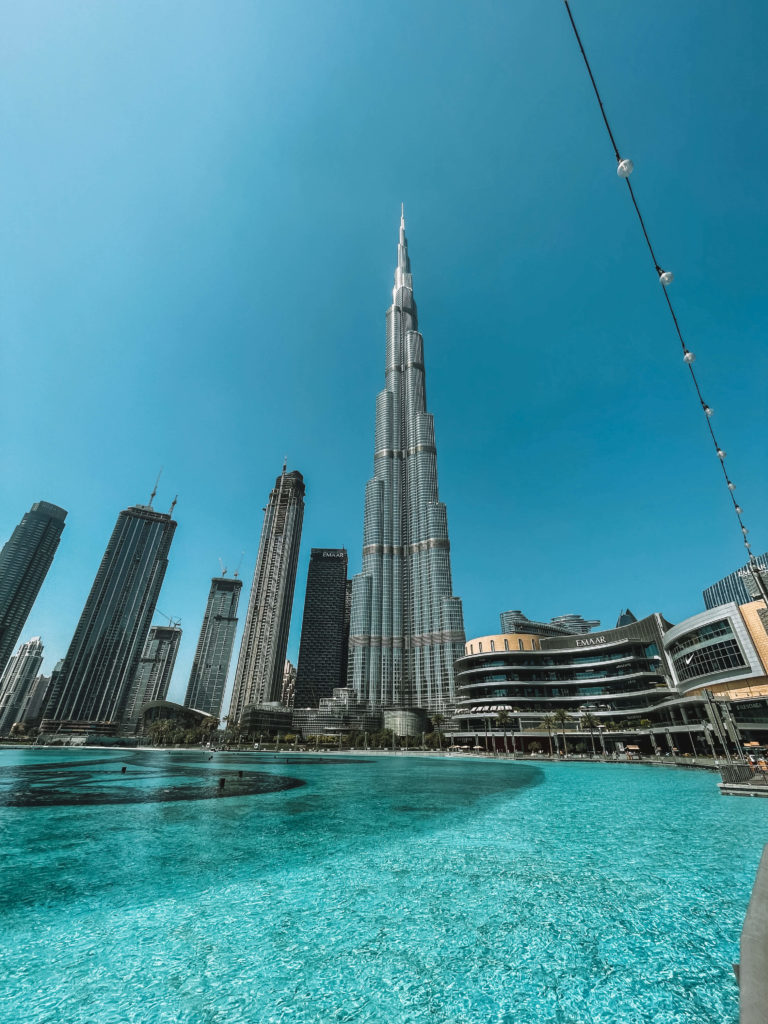 Dubai Mall
To be honest, shopping on a trip abroad (unless it's at a market) and spending the day inside a mall is not my idea of a fun day out. However, since it is the second largest mall in the world at over 12 MILLION square feet, it is still worth a visit, even if only a quick one. There is also a lot to see and do here, since it houses over 1200 outlets plus Galeries Lafayette and Bloomingdale's department stores. Here you can also visit Ski Dubai, go ice skating, watch the Dubai fountains show and head to the top of the Burj Khalifa. 
Atlantis Aquaventure 
The Aquaventure water park at the Atlantis the palm is the perfect day out for both families and travellers of all ages. With water slides a-plenty, you will have a day jam packed full of fun. They have larger (scarier) slides for those who are brave enough, plus plenty of slides and areas for younger children too. It is also located right on the beach front so if you prefer to relax on the beach while others hit the slides, then you're sorted too!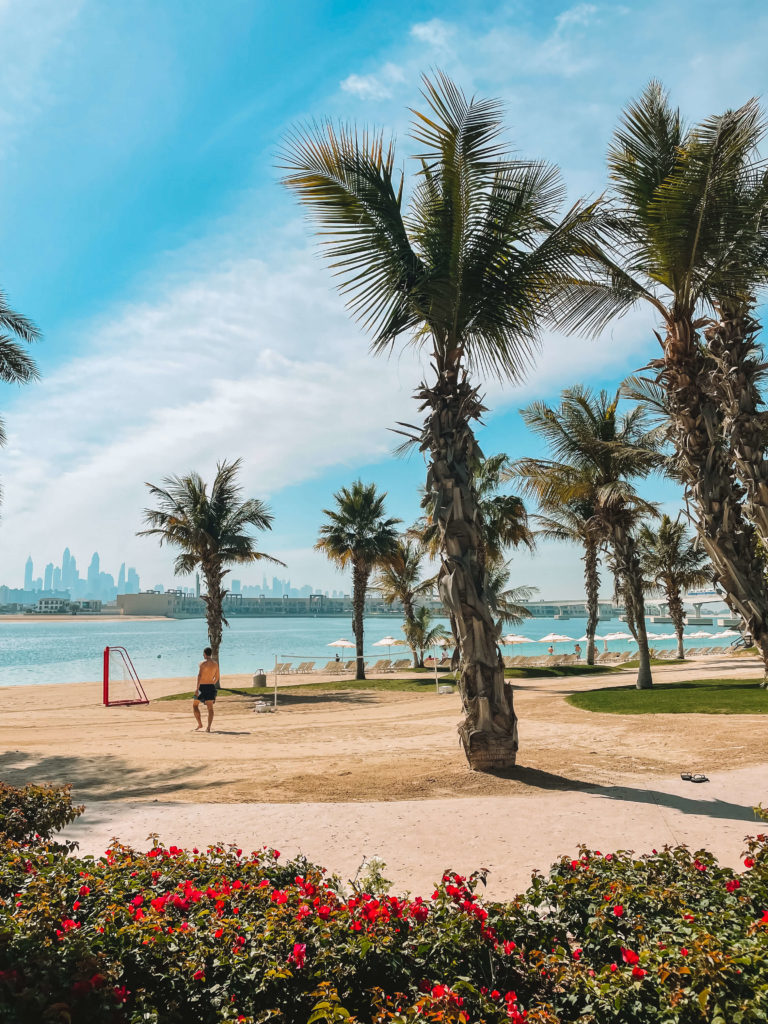 Lost Chambers Aquarium 
Also located inside the Atlantis the Palm hotel, is the Lost Chambers aquarium. In my opinion, it's much better than the aquarium located inside the Dubai mall, but if you're really into sea life you can always visit both. The aquarium, which has been decorated in the style of the lost city of Atlantis, houses over 20 marine exhibits, including the impressive Ambassador lagoon. Inside the 11million litre ambassador lagoon, you will see plenty of colourful fish, sharks and rays. You can even get PADI certified, and snorkel or dive inside the ambassador lagoon!
Saturday Brunch
Saturday brunch is a big deal in Dubai. Many of the restaurants and cafes offer a brunch option (usually more expensive than the regular menu) on Saturdays, which include bottomless drinks should you wish. There are loads of great places to eat in Dubai, and so you'll be spoilt for choice of brunch options!
Visit Bur Dubai, Deira and the Souks 
Bur Dubai is the older part of the city, and an area that feels a lot more cultural than the glittery, built up areas of the Marina, Palm or Business Bay. Located on the other side of the Dubai Creek, here you will find the traditional souks. This area is truly bustling, a sprawling market filled with trinkets, textiles and of course, the gold souk in Deira. This is one of the largest gold markets in the world, accounting for around 25% of the global trade! Wandering around the souks can be very overwhelming, especially for women, solo travellers or travel newbies, so you might want to consider hiring a tour guide to show you around.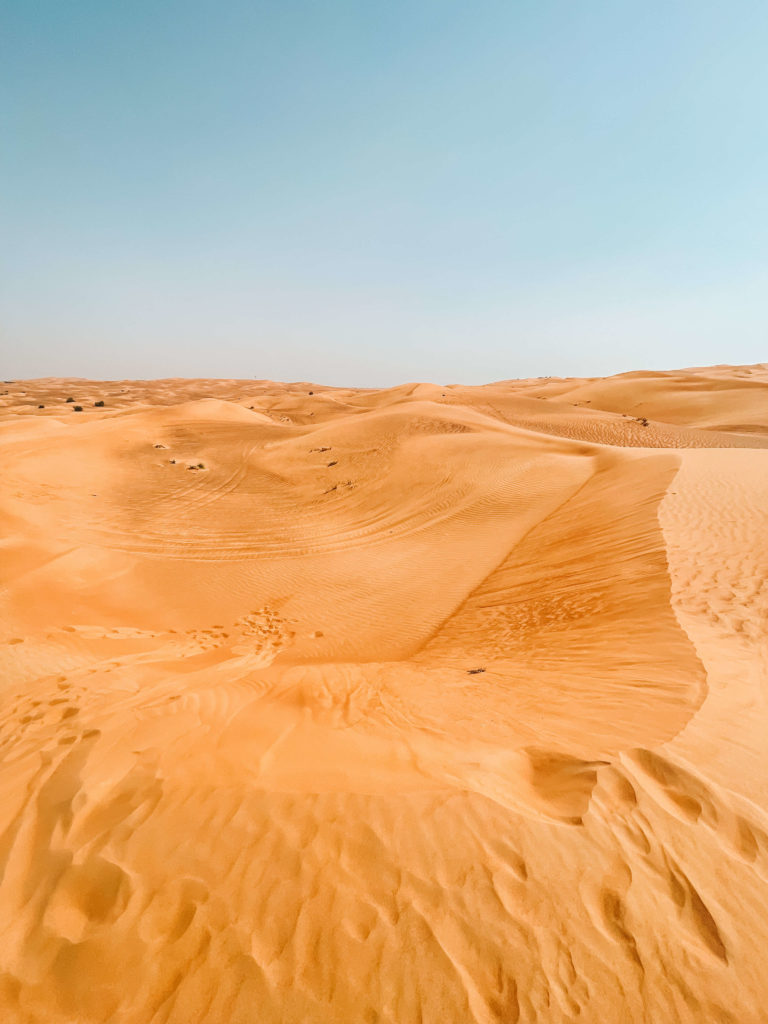 Dune Bashing
If you're looking to escape the city for a few hours, then a dune bashing trip is a great option to get out into the desert and get your adrenaline pumping. You'll head out by 4WD into the Red Dunes of Dubai, where you will be faced with huge sand dunes, and views of the desert for miles. Get ready for a bumpy right, and hold on tight as your driver skids, slides and races up and down the dunes. You'll have the opportunity to get out for photos, and even a bit of sandboarding if you're still looking for an adrenaline rush!
Sheikh Zayed Grand Mosque 
One of my favourite things to do whilst in the United Arab Emirates, is to take a day trip to the country's capital, Abu Dhabi. This is one part of the country that I really enjoyed on my first visit back in 2015. And of course, no trip to Abu Dhabi is complete without visiting the incredible Sheikh Zayed Grand Mosque. This impressive building is one of the world's largest mosques, and the only one which incorporates very different architectural styles from around the world. The mosque was created by British, Italian and Emirati architects, who borrowed designs from Turkey, Morocco, Pakistan, Egypt and many other Islamic countries. The end result is a gorgeous, large yet peaceful mosque with a very impressive cultural mix.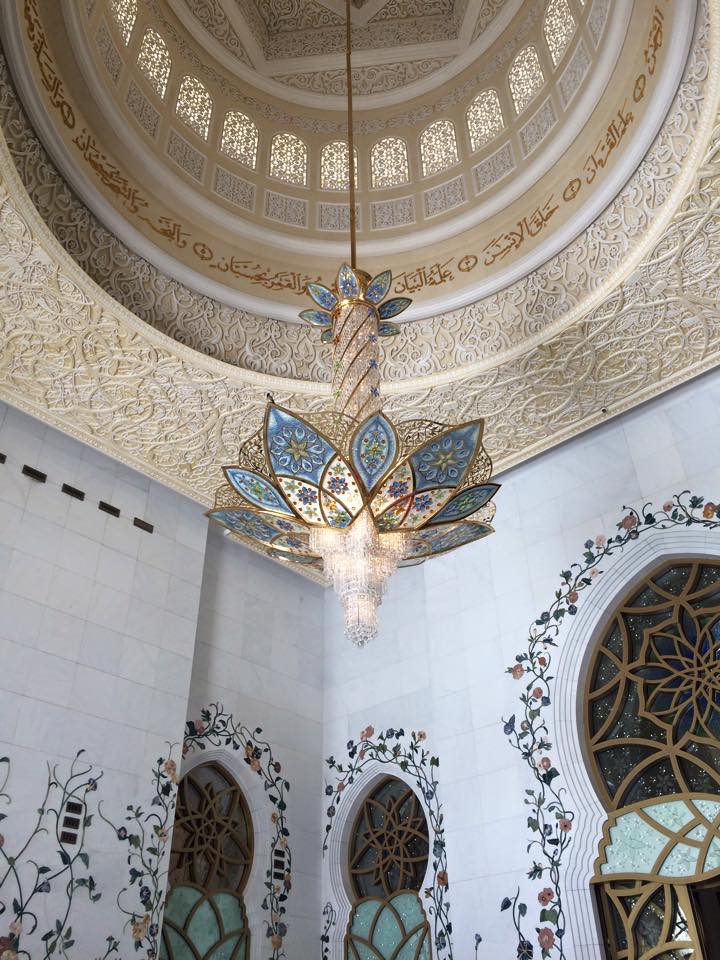 Hatta Dam 
Unfortunately I didn't get the chance to go to Hatta Dam on either of my trips. However my best friend visited and it looked amazing! This (much like the Sheikh Zayed Grand Mosque) is definitely much more up my street in terms of seeing what a country has to offer, since it is more genuine and cultural. Here you can enjoy a mountainous terrain, and spend the day hiking or kayaking out on the turquoise water. So if you do have the time to go, I would definitely recommend looking into a trip to Hatta Dam!