There is certainly no shortage of co-working spaces in Bali, but if you're looking for something a little cheaper, and perhaps a bit more social, then cafes are a great alternative. However, choosing which cafe to work from can be a gamble. Especially when it comes to things like noise or Wi-Fi strength. Luckily, I've rounded up my top 5 of the best cafes to work from in Canggu!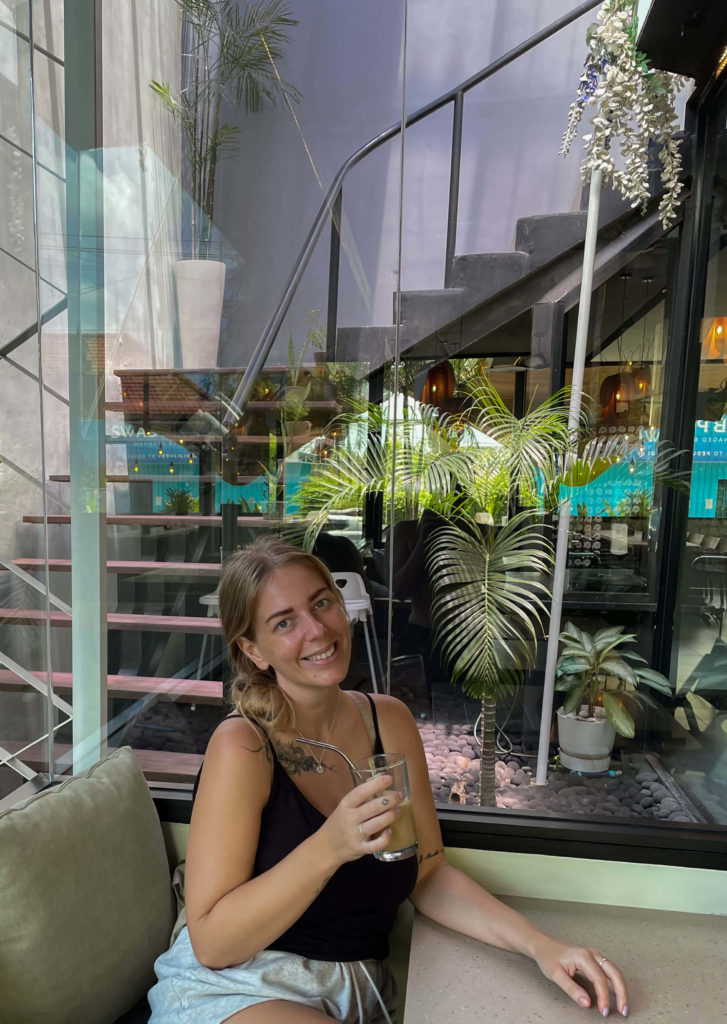 The Best Cafes to work from in Canggu, Bali
Ximmor
I have recently discovered Ximmor, located at the top end of Batu Bolong. This cafe is pretty spacious, airy and light. The Wi-Fi is probably some of the best public Wi-Fi I've encountered in Bali. Even better, they have a great (and affordable) menu, charging outlets and dedicated laptop desks. They also have a rooftop terrace which I imagine is incredibly cosy even on the rainiest of days.
Location: Jl. Pantai Batu Bolong No.45b, Canggu, Kec. Kuta Utara, Kabupaten Badung, Bali 80363
Duatiga
Another cafe I often head to if I need to be productive, is Duatiga. Located in Berawa, this is technically not a cafe, but a Thai and Vietnamese restaurant. Although they have an extensive menu and various 'brunch' deals each day which include the daily breakfast option and a coffee for only 59k. Similar to Ximmor, the Wi-Fi is great, the layout is bright and airy, and there is a large open plan top floor where lots of nomads choose to work. This place is also a great dinner option, and they often hand out 25k discount vouchers for you to redeem on dinner.
Location: Jl. Pantai Berawa No.102, Tibubeneng, Kec. Kuta Utara, Kabupaten Badung, Bali 80361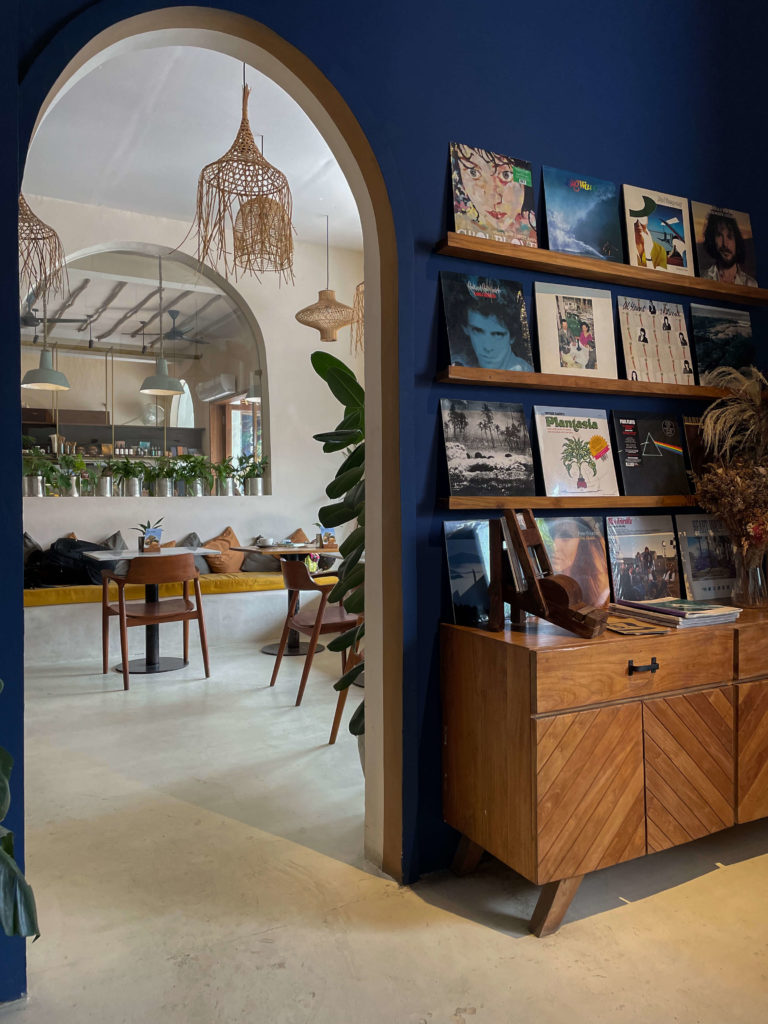 You might like: Best brunch cafes in Bali, Indonesia
Secret Spot
Tucked away off Batu Bolong is Secret Spot. This modern vegan restaurant has a truly delicious menu, from the breakfasts right through to the dinner options. They also have a lovely garden where they often host live music and open-mic nights. During the day, however, it's a popular place with digital nomads thanks to its peaceful location, great Wi-Fi and even better coffee!
Location: Jl. Tanah Barak No.7, Canggu, Kec. Kuta Utara, Kabupaten Badung, Bali 80361
Mr Sista
Aside from the delicious food at Mr Sista, one of my favourite things about this little cafe is its extremely friendly service. You'll always be greeted with a smile here. The location is great too – tucked away from the hustle and bustle of the main roads. It's actually one of my favourite places to go and work on a rainy day in Bali, thanks to its super cosy atmosphere. Like the other places I've mentioned, you don't need to worry about the Wi-Fi stability here either!
Location: Jalan Tegal Sari No 28, Berawa Tibubeneng, Kec.Kuta Utara Kabupaten Badung Berawa, Canguu , Bali Berawa, Bali 80361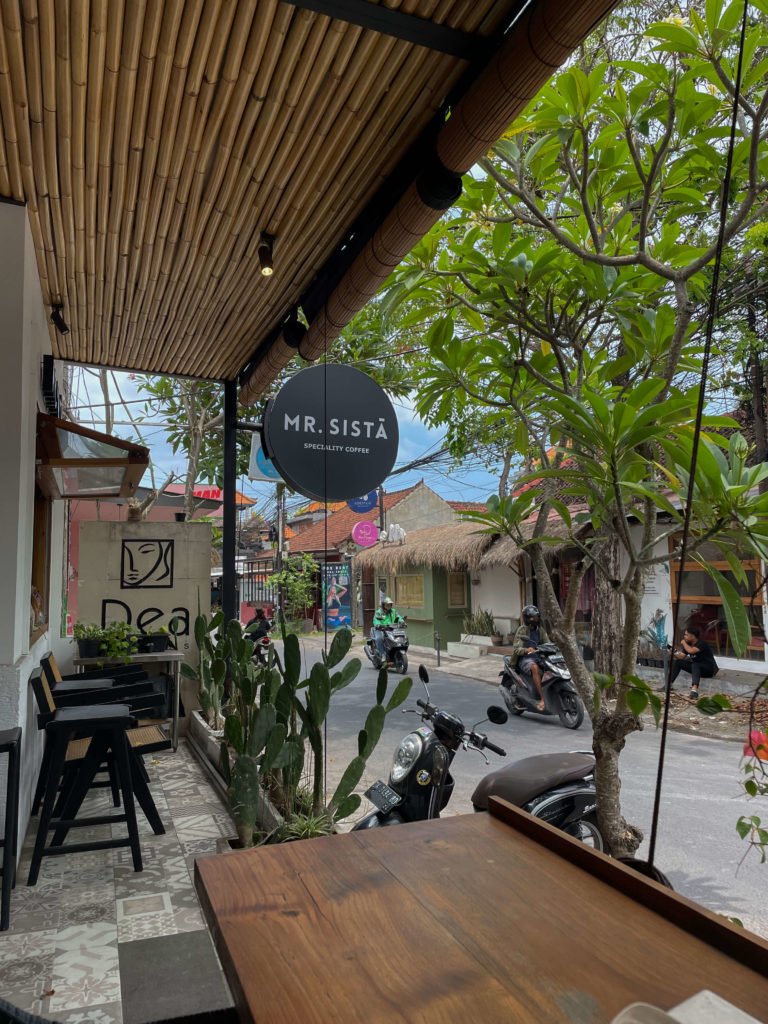 Zin Cafe
Zin cafe is not only a great cafe to work from, but it's also joined to Zin fit and Zycle. Both offer excellent fitness classes, from bootcamp HIIT style training, to spin classes. This makes Zin the perfect location for an early morning workout class followed by a healthy breakfast from Zin Cafe next door, where you can refuel and then power through some work!
Location: Jl. Nelayan No.78F, Canggu, Kec. Kuta Utara, Kabupaten Badung, Bali