Hands down my favourite place that we visited on our two-week trip to Sri Lanka, was the hilly town of Ella. Surrounded by lush greenery and towering peaks, this town was backpacker heaven. Ella shouldn't be missed if you are planning on traveling in Sri Lanka! Aside from the gorgeous views and cooler climate, there are also plenty of things to do in Ella. Here are just a few of them!
Top things to do in Ella, Sri Lanka
Catch the train from Kandy
One of the main reasons that backpackers visit Ella is the opportunity to ride on the infamous train journey between Kandy and Ella. It is truly the best way to arrive in Ella. You'll be treated to an interesting local experience, and incredible views along the way. Catching the train from Kandy to Ella was one of the highlights of my Sri Lanka trip! 
We actually ended up on the new 'Ella Odyssey' route, as we booked our tickets at late notice. This route is much more comfortable than the traditional trains, and briefly stops at viewpoints along the way for photo opportunities. Overall, the journey took us about 8 hours, but it was comfortable and a very fun experience! You can book your train tickets via 12goAsia.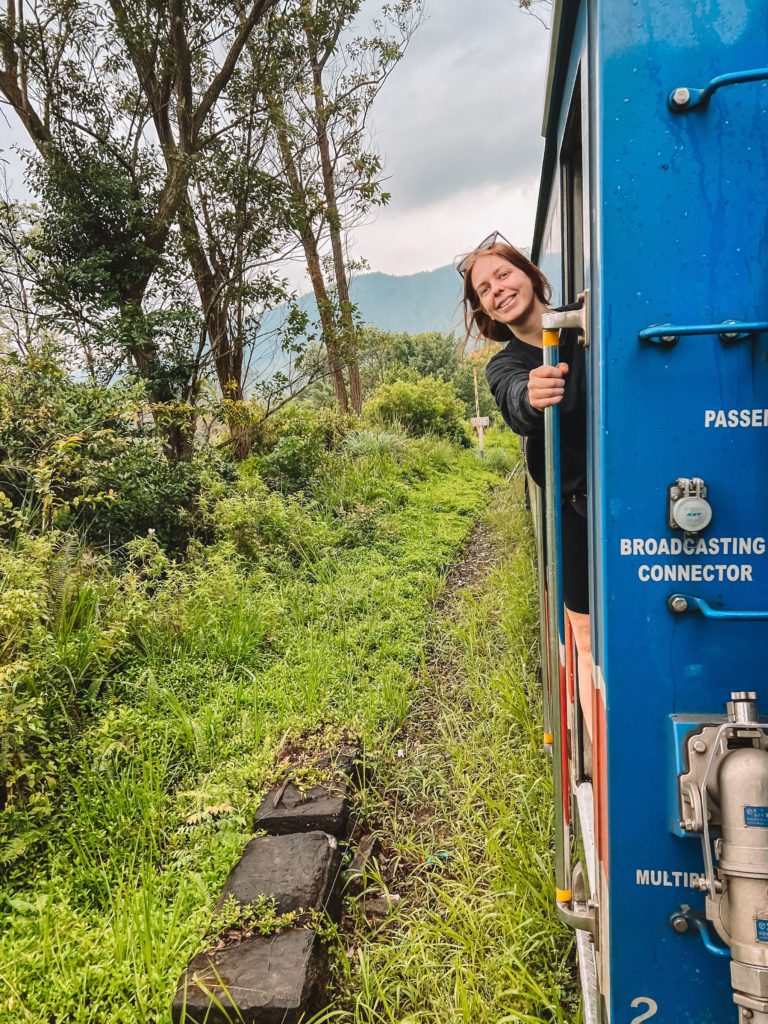 Hike Ella Rock
Ella Rock is a famous hike in Ella, Sri Lanka which, although tough, rewards you with the best possible views of the town below you. The hike is a 10km round trip which will take you approximately 3-5 hours depending on your level of fitness. Unlike Little Adams Peak, the trail of this hike isn't the most obvious, and so many visitors hire a guide to walk with them, to avoid getting lost. In fact, it is known that the signs pointing to 'Ella Rock' are actually intentionally inaccurate, and so many hostels advise their guests NOT to follow the signs. If you plan to do the hike without a guide, it is still very possible, just be sure to do a bit of research before you set off – there are tons of guides available online regarding the correct route to take.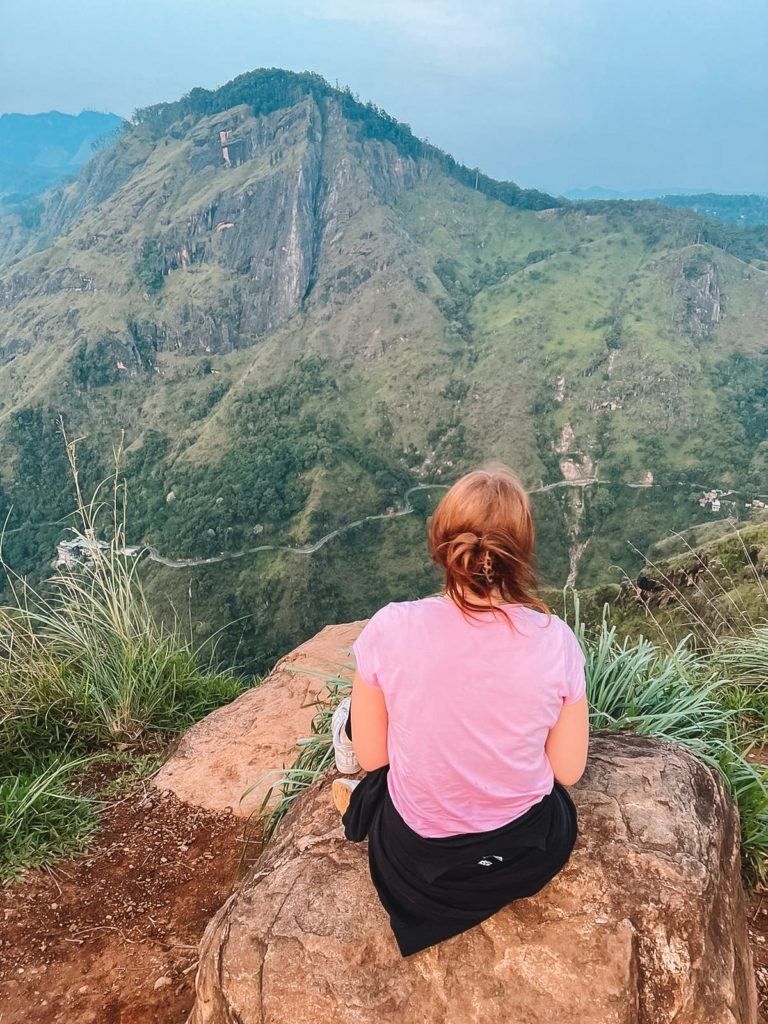 Hike Little Adams Peak
Little Adams peak is one of the easier hikes you can do whilst in Ella. We walked from Hangover Hostel, leaving at around 5am. The walk to the start of Little Adams peak was very easy, following the road through the hills and past Ravana pool club and zipline. The climb is almost entirely steps, so the path is easy to follow, and it only takes about 20 minutes to get to the top. Just be wary of the grass as a few people at our hostel found leeches attached to them after the hike! (We didn't have any encounters with leeches, thankfully).
Once you're at the top you will be treated to gorgeous views across the valley between the peaks of Ellas mountains. Unfortunately, we picked a particularly cloudy day and so the sunrise wasn't that spectacular, but it was still worth it for the views. If you aren't a particularly avid hiker, this is probably the hike for you, and it is one of the top recommended things to do in Ella.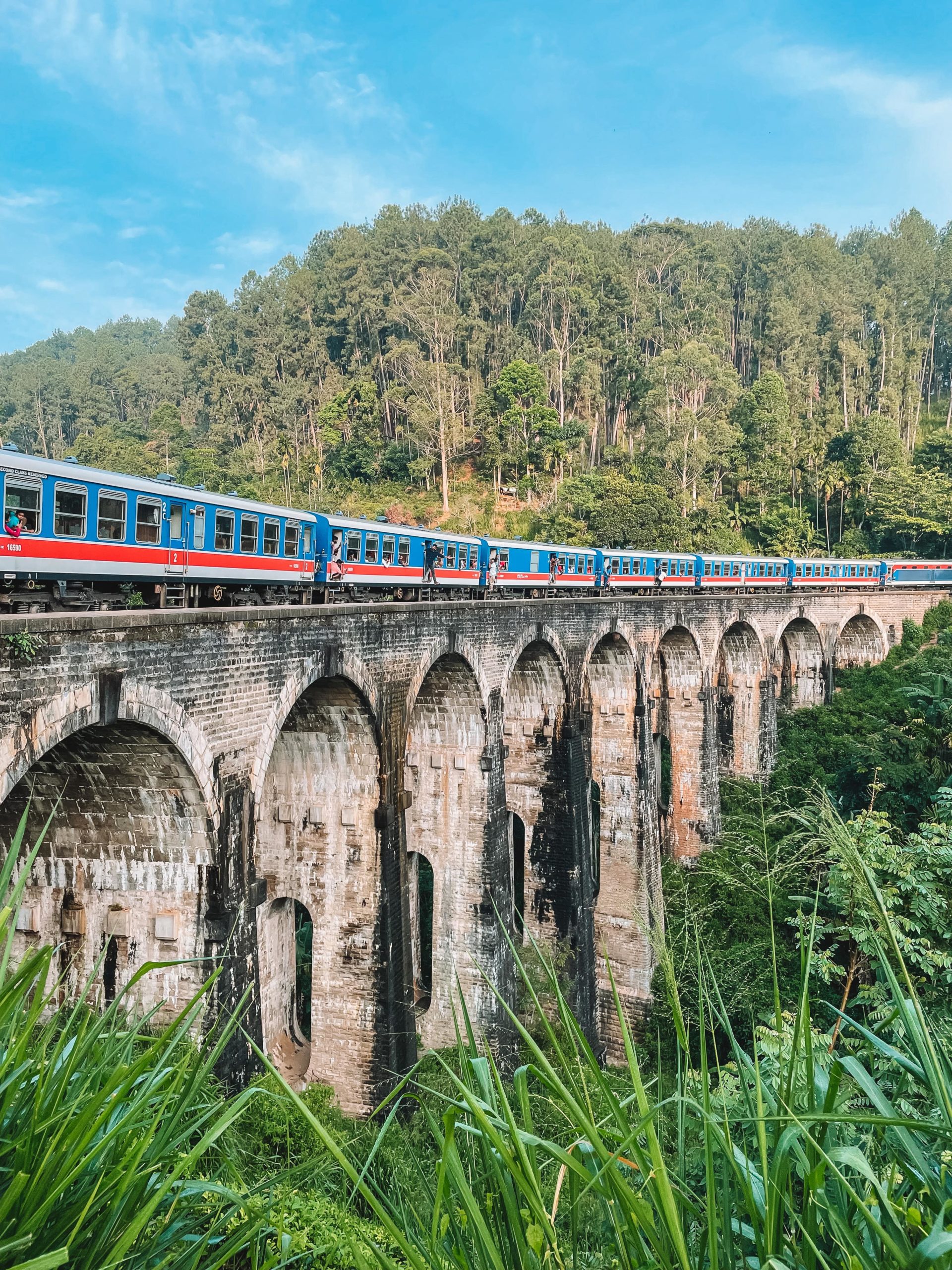 Visit Nine Arch Bridge at sunrise
Nine arch bridge was a highlight of Ella for me. After getting up to hike Little Adams peak for sunrise, we caught a TukTuk down to the entrance for Nine arch bridge and walked along the tracks. After hearing some faint grumblings during our walk, it turns out that we ended up arriving at the bridge just in time to watch the train pass! I had seen the nine arch bridge countless times on Instagram and Pinterest, but that didn't take away from the magic of seeing it in person.
The incredible architecture of the bridge and the hills of jungle that surround it, make it quite a marvel to see. It is certainly one of those places I will remember forever and was by far my favourite thing to do in Ella.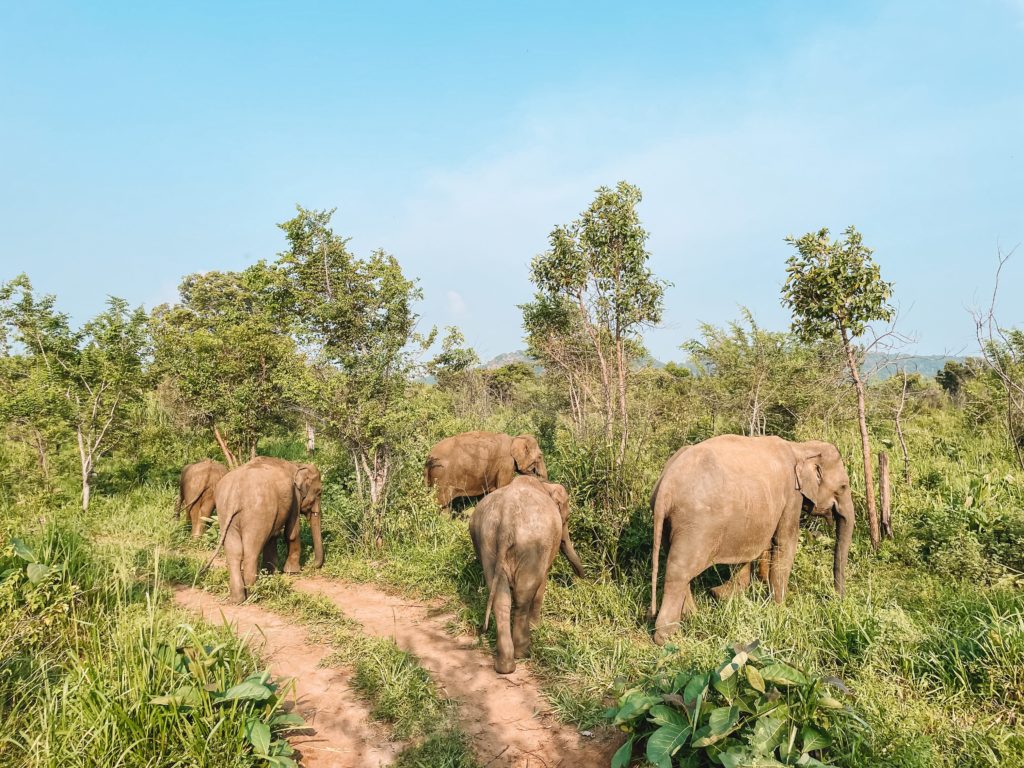 Take a day trip to Yala or Udawalawe National Park
No trip to Sri Lanka is complete without going on a safari. Whether you choose to visit the Elephant Nature Park in Sigiriya, or one of the more famous national parks, it simply has to be done. Luckily, Ella is a great base to visit one of the two most famous parks in Sri Lanka, Yala or Udawalawe. Yala is one of the more popular national parks to visit in Sri Lanka, as it is where you can try to catch a glimpse of the elusive Leopard. Udawalawe on the other hand, is one of the best parks for Elephant spotting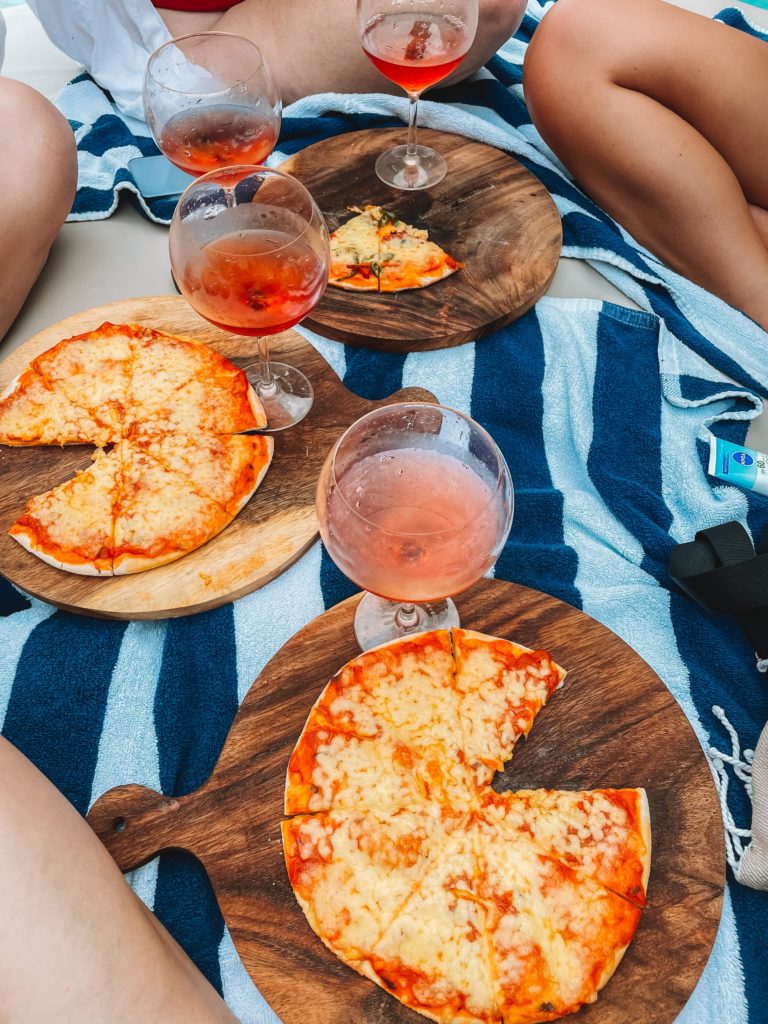 Relax or party at Ravana Pool Club 
If you're looking to have a more relaxing day, after hiking and safari-ing, then head to Ravana pool club. Although an upscale pool club with infinity pools overlooking the lush green surroundings, Ravana Pool Club is still pretty affordable, even for a backpacker. We visited as a group of four, and the bed cost us $13 each, which we could redeem on drinks or food. 
Visit Liptons seat and tea farm
Sri Lanka is famous for its tea production, and therefore no trip to the country is complete without visiting a tea factory at the very least. But if you find yourself a bit of a tea fanatic, then one of the top things to do in Ella, Sri Lanka is to visit Liptons seat and surrounding tea farm. Located in the small tea plantation town of Dambatenne, Litptons seat is an iconic viewpoint with incredible panoramic views across the surrounding tea fields. Named after the famous tea maker, Liptons is one of the most popular tourist attractions in the local area, and an easy day trip from Ella.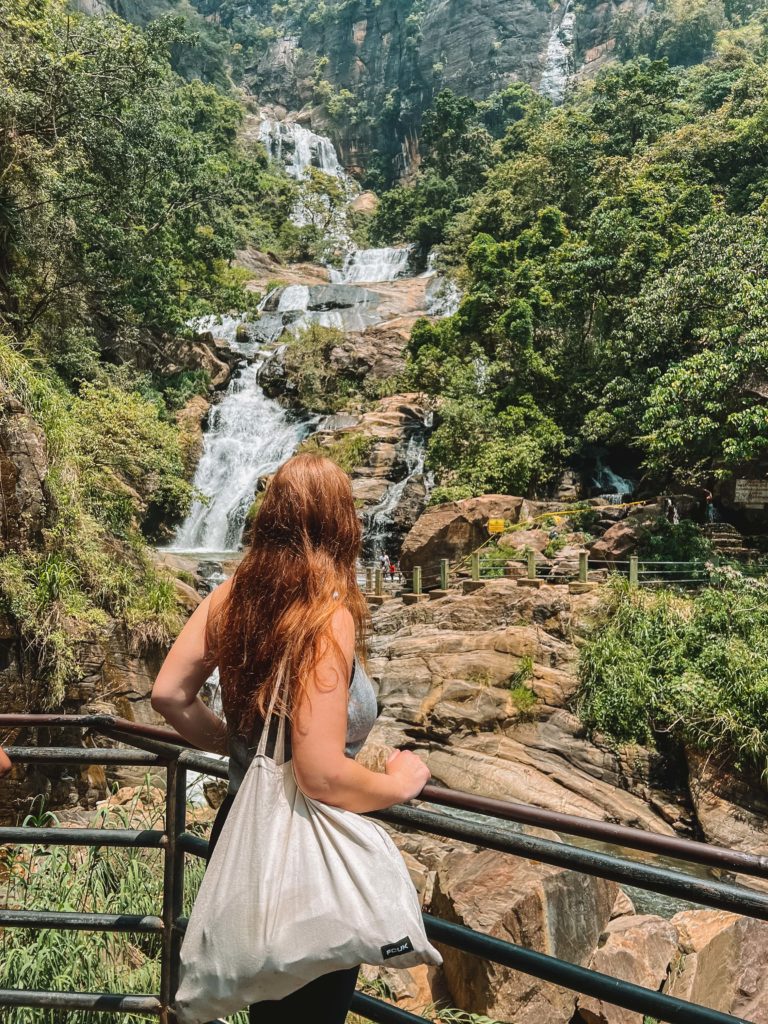 Visit and swim in waterfalls
One impressive thing about Ella is the sheer number of waterfalls nearby that you are able to visit easily. You can hire a tuktuk driver for the day and ask him to drive you to the waterfalls of your choice. The waterfalls are free to enter, and so you can pay your driver for a day (or half a day) and have a relatively cheap day out.
One of the most famous waterfalls to visit is Ravana waterfall, which you won't miss, as you see it cascading off the cliff edge next to the main road. Aside from this, there are lots of smaller 'secret' waterfalls that are ideal for swimming as you can expect to be completely alone at these spots! Just ask your tuktuk driver to take you to the 'secret waterfalls'. 
Explore the Town
Ella town has much to offer, in terms of food, drinks and shopping. The town is the first place I visited in Sri Lanka that had a real backpacker feel to it – similar to the likes of Chiang Mai or Bali. There are plenty of gift and souvenir shops, unique furniture stores that sell local handcrafted goods, and lots of restaurants and cafes selling a variety of delicious food. If you're looking for somewhere to wind down after a day of exploring, there are plenty of great bars in Ella, Sri Lanka!
Best Bars in Ella, Sri Lanka
Some of the best bars in Ella, Sri Lanka are:
Cafe Chill
One Love 
On the Rocks bar
Treehouse cafe
UFO cafe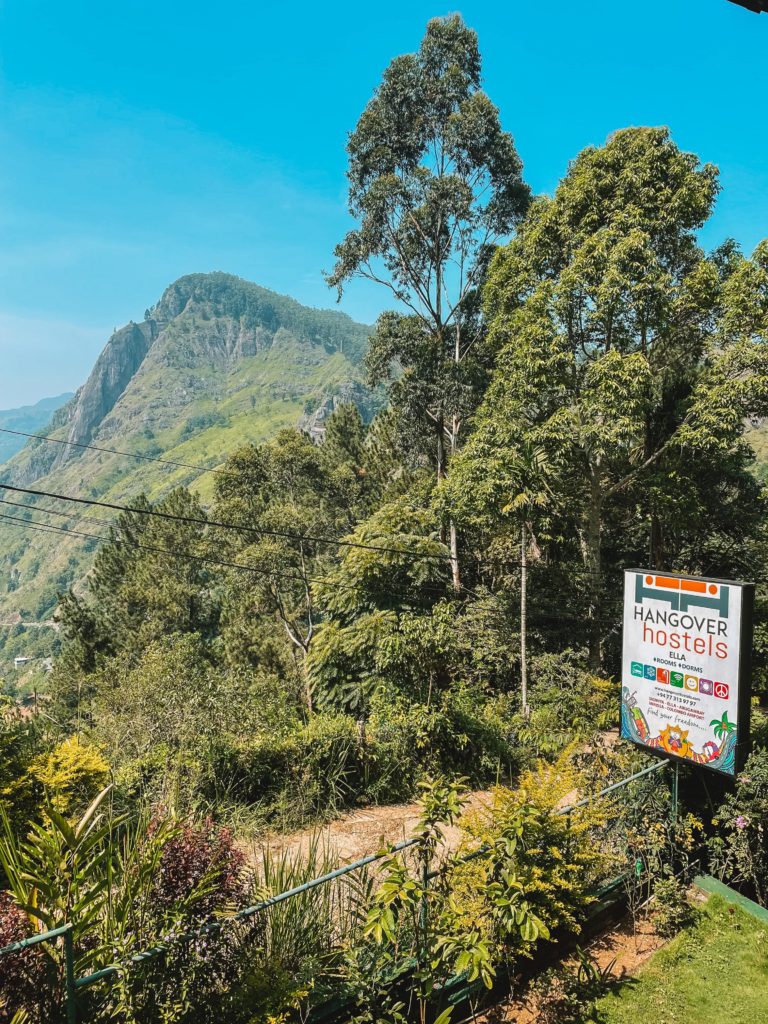 Where to stay in Ella, Sri Lanka
Ella has lots of accommodation options to suit any budget. If you want to stay in a hostel which is friendly, well-located and affordable, then check out Hangover Hostel. They are a chain of hostels dotted around Sri Lanka, and their Ella location includes breakfast and a rooftop terrace with stunning views across the valley.
For a more upscale or private accommodation, check out Magnet Ella. Here you can get spacious double rooms in a central location starting from £50 a night!
If you're looking for ultimate luxury, then the famous Mountain Heavens Ella Sri Lanka hotel offers a tranquil hideaway with incredible views, infinity pools and spacious bedrooms.