Arguably one of the most popular cities in Europe for tourists, and for good reason! There are lots of things to do in Barcelona, and it boasts the perfect balance of city life and beach life. Like any popular city, comes lots of incredible places to eat and drink. Below I've rounded up some of the best restaurants and bars in Barcelona!
Surf house
Address: Carrer de l'Almirall Aixada, 22, 08003 Barcelona, Spain
Kicking this list off strong with a firm favourite in Barcelona! Surf house is located right on the beach front at Barceloneta. It's fairly small but with outdoor seating and a fun surf-chill vibe. It's a great place for a healthy breakfast, or lunch if you're looking for a break from sunbathing. Equally, it is just as fun in the evening for dinner and cocktails!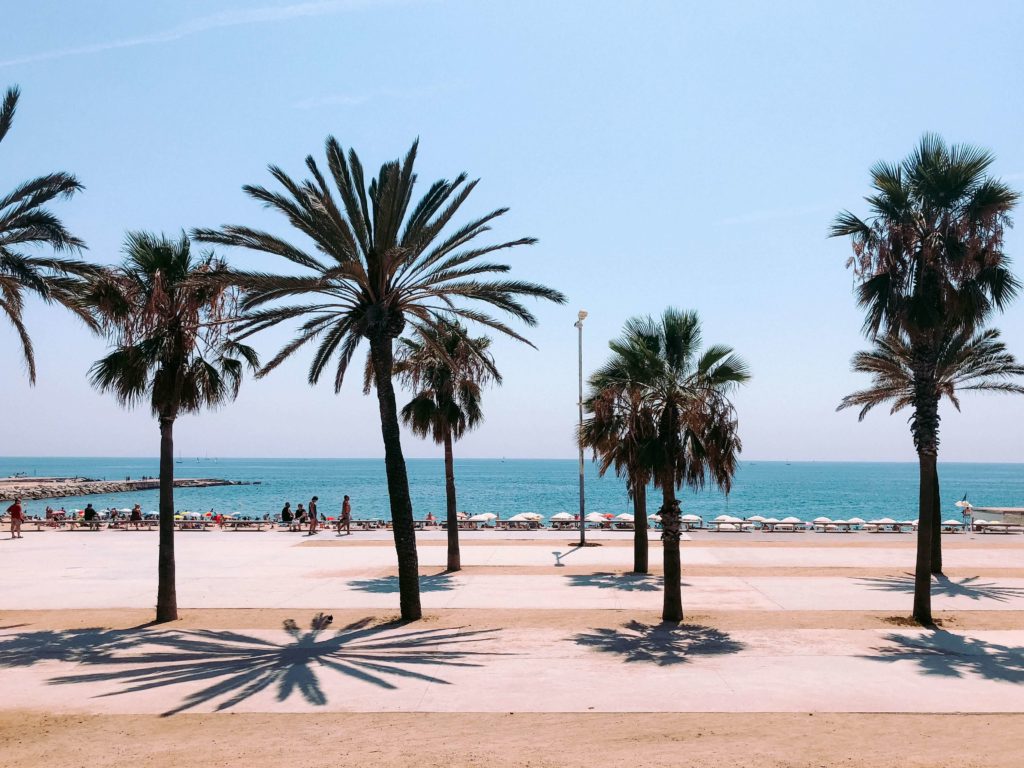 Ocana
Address: Plaça Reial, 13-15, 08002 Barcelona, Spain 
Located in a gorgeous square in the Gothic quarter, Ocana offers a huge terrace, cafe, restaurant, club and cocktails all under one roof. It's got a fun and creative bohemian vibe to it, completely transforming from day to night. There is always great food to be enjoyed here, and interesting people to meet. The Apotheke offers plenty of carefully crafted and unique cocktails to enjoy, too.
Flax & Kale
Address: Carrer dels Tallers, 74b, 08001 Barcelona, Spain
Flax & Kale describes itself as a healthy, sustainable, flexitarian restaurant. Their menu of tasty and clean food embodies their "Eat Better, Be Happier, Live Longer" mantra, offering a range of raw, plant-based and gluten free options. It's one of the best restaurants in Barcelona if you're looking to eat out, on the healthier side.
Rosa Negra
Address: Carrer dels Àngels, 6, Barcelona 
If you are in the mood for excellent Mexican food, look no further than Rosa Negra. It's colourful, it's affordable and it's delicious! Not only is the food great, but they have an extensive Tequila and Mezcal menu, but also offer plenty of other cocktails such as Daiquiris or Mojitos.
Chök
Address: Carrer del Carme, 3, 08001 Barcelona, Spain 
If you're looking for something sweet to satisfy your taste buds, then look no further than Chok, located just off La Rambla. A small chocolate kitchen, here you will find plenty of sugary delights, from chocolates, to donuts! The menu has tons of delicious choices, including gluten free and vegan options too.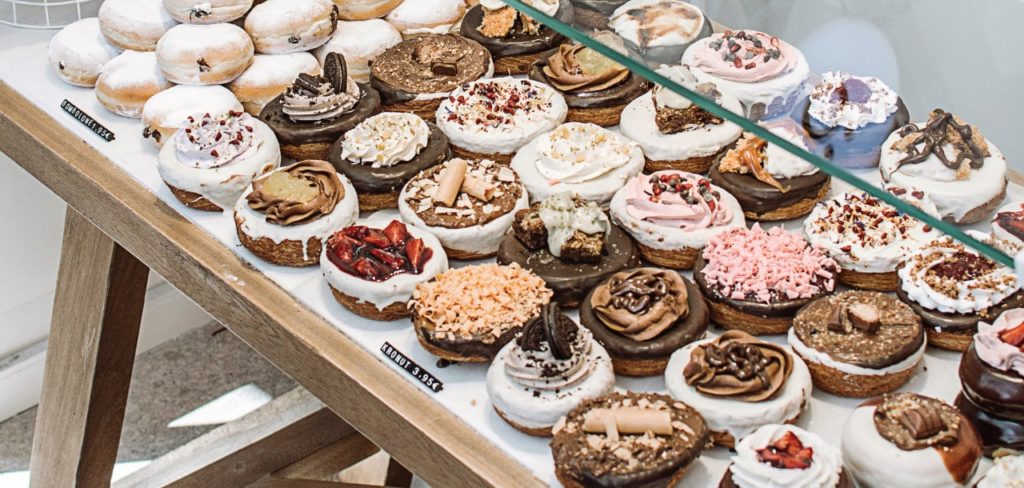 Vegan Junk Food Bar
Address: 1, Carrer de Manresa, 4, 08003 Barcelona, Spain
Perhaps you've visited Amsterdam before, and therefore, you may be familiar with the Vegan Junk Food Bar chain. The name gives away exactly what's on offer here, and the menu is packed full of delicious 'junk' food. Think burgers, loaded fries, 'chicken' wings, pizza, nachos and more.  
El Paradiso
Carrer de Rera Palau, 4, 08003 Barcelona, Spain
Named one of the world's 50 best bars, this fun speakeasy is not an easy find if you aren't specifically looking for it. Unsuspecting patrons will be whisked from the inside a pastrami shop, through a fridge door at the back and into a dimly lit, dramatic cocktail bar which boasts an impressive and creative menu. 
Mr Robinson
Address: Pla de Palau, 16, 08003 Barcelona, Spain
For those who want to eat but can't decide what they are in the mood for, Mr Robinsons is is one of the best restaurants in Barcelona for multiple appetites. With 'round the world' theme decor and accompanying menu, there is something here for everyone. They also have occasional DJ's, plus a great breakfast menu if you're looking to fuel up before a busy day experiencing all of the things to do in Barcelona.
La Terraza del Claris
Address: Carrer de Pau Claris, 150, 08009 Barcelona, Spain
La Terraza del Claris is a much more upscale dining option when it comes to budget, so if you're looking to splash out for a special occasion, this is a great choice. Enjoy a creative Mediterranean menu whilst enjoying the gorgeous views on a warm Spanish evening from their stunning rooftop terrace. 
Picnic! Picnic!
Address: Carrer de Sant Jacint, 2, bajos, 08003 Barcelona, Spain
Picnic! Picnic! is a really fun and unique dining option to experience during your trip to Barcelona. Technically NOT a restaurant, they offer fully customisable picnic boxes for you to purchase and enjoy anywhere! Everything you will need to enjoy a picnic will be included in your basket, including delicious Spanish and Catalonian food. This is a really fun way to enjoy traditional, local food in a romantic and intimate setting of your choice. Whether you choose to take your picnic up to Bunkers del Carmen to enjoy views of the city, or dine on a blanket on the beach at Barceloneta, it will be a truly memorable experience!
You might also like: Mont-Rebei Gorge Day trip from Barcelona