Singapore is arguably one of the best cities in Asia – it's super clean and there is so much to do. It also has the perfect balance of city-vibe, culture and even beach! Whether you want to enjoy the cultural hubs of China-town or Little India, learn the history of Singapore at the cities museums, get your adrenaline rush at Universal Studios, or relax on Palawan beach – there really is something for everyone. Not only is there loads to do there, but the hotels in this city are some of the best in the world! One of the most iconic and recognisable hotels in the world, the Marina Bay Sands of Singapore should definitely be added to any luxury travellers bucket list. Here are 6 reasons you should stay at this gorgeous and unique hotel!
Also check out: A weekend guide to Singapore
The incredible rooms
Even the standard rooms in this hotel are impressive. Although they have a steep price tag for some travellers, they are certainly worth it – especially if you are lucky enough to get a room with a view of the city skyline.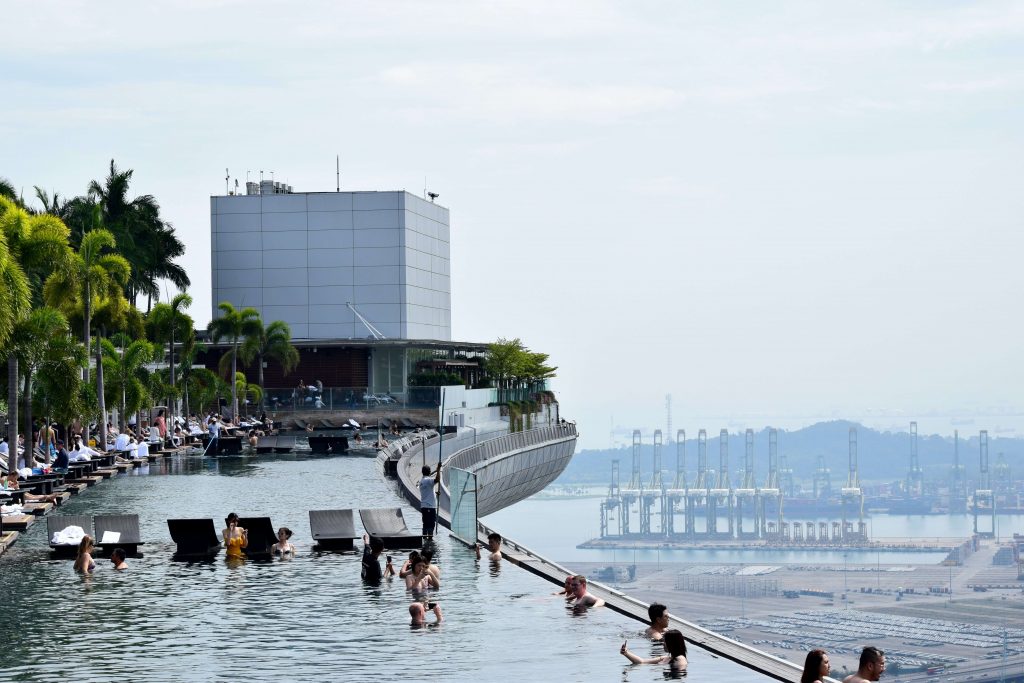 The infinity pool
Arguably one of the most famous hotel pools in the world, the Marina Bay Sands boasts a rooftop infinity pool with bar and snacks, overlooking the city's skyline. What's important to note, is that you can only use the pool as a hotel guest – which just gives you another perfect excuse to stay here.
The nightly laser and fountain show
The Marina Bay Sands hotel is perfectly located in the city's Bayfront, right where they hold a nightly fountain and laser show. As a visitor to the city, it's definitely a great thing to experience!
Gardens by the bay
Also located right next to the Marina Bay Sands are the beautiful Gardens by the Bay – there's so much to see wandering through the gardens, both during the day and when it's all lit up at night. You can also do the sky walk, and visit the Cloud Forest or Flower Dome, along with any current attractions they have on at the time.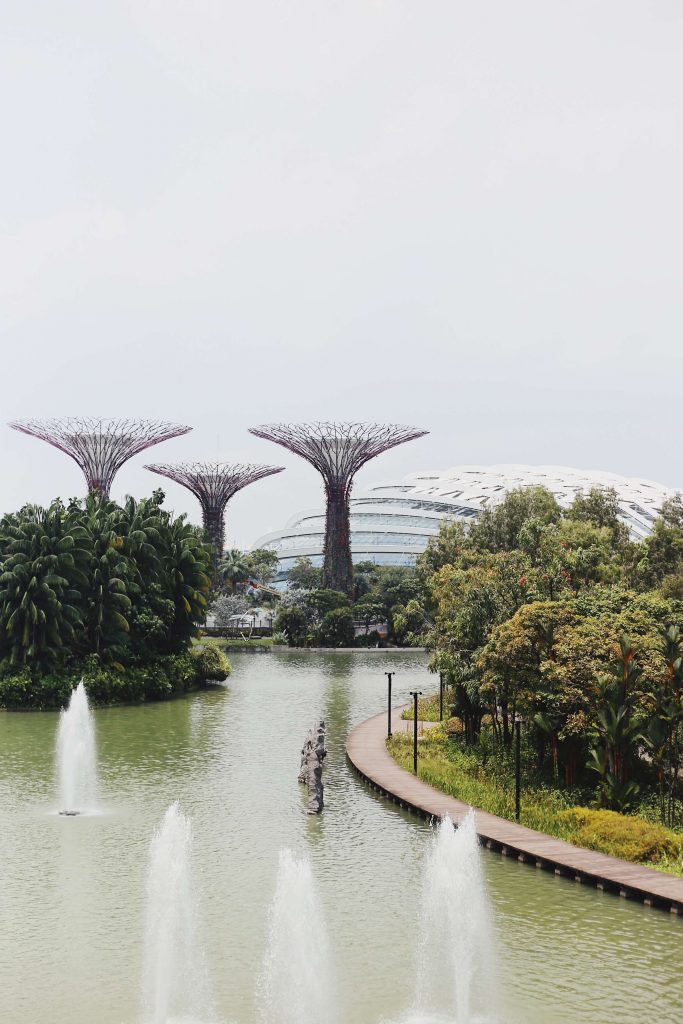 Discounted entry to the Art Science Museum
As a guest of the Marina Bay Sands hotel, you will also receive discounted entry to a few attractions across Singapore. One of which is the Art Science Museum – conveniently located just outside of the hotel There are loads of fun exhibitions and interactions at the museum, including the immersive light room.
And so many other things to do
If none of the points listed above are of interest to you, there is still so much that the hotel has to offer. Including amazing restaurants, a rooftop bar and club, a casino, a shopping mall and so much more – there really is something for everyone!