If you are planning on travelling Iceland in winter, get ready for sub-zero weather that often changes at the drop of a hat. For this reason, you might be wondering exactly what to pack for 1 week in Iceland in Winter. 
Thermals, thermals, thermals! I joke. well, I don't, it IS extremely cold travelling Iceland in winter, and you will definitely need thermals. But before I visited I was really worried that I hadn't packed the right stuff. To make things more stressful for myself, I was travelling with hand luggage only, and so I also had to be ruthless with my packing. 
But, I survived the sub zero temperatures and have put together an ultimate list of what to pack for 1 week in Iceland in winter, so that you don't have to worry like I did!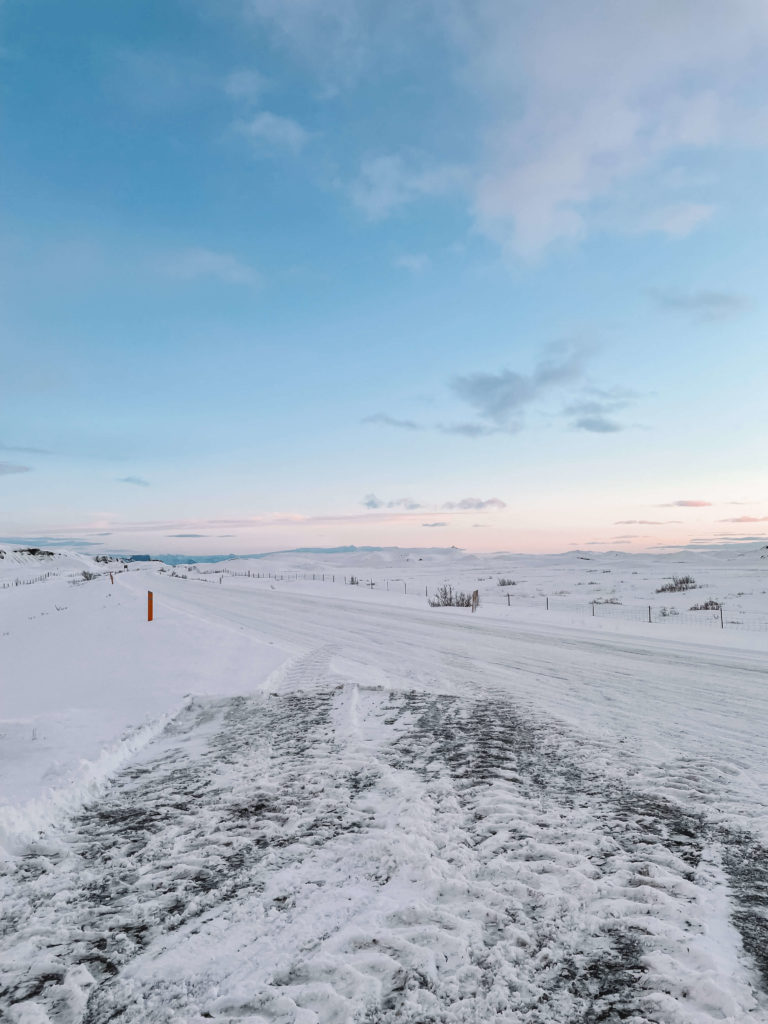 What to Pack for 1 Week in Iceland in winter
Thermals
leggings, tops, socks
Anything thermal really will be a game changer on your trip to Iceland. They are an excellent base layer under regular clothes to help keep in the warmth, especially thermal socks! 
Layers 
leggings, trousers, tshirts, long sleeve tops, jumpers
Iceland is famously cold in winter, so outside you will need multiple layers (especially if you are going on a northern lights tour). However, on hikes and indoors you will warm up quickly, and so wearing multiple layers is the ideal method, so that you can take some off if needed
Trainers
Trainers (sneakers for my friends outside of Europe) are good for travelling to/from Iceland, wearing around Reykjavik, wearing around the hostel and if you plan to head out to the bars in the evening. I also found that changing out of my hiking boots into my trainers for driving was much more comfortable, especially on the longer journeys. 
Waterproof hiking boots
With that being said, waterproof hiking boots are also a must if you are out hiking and need grip or practical shoes. If you are visiting in the winter months, then waterproof hiking boots are the best option since you will be walking through snow and ice – sometimes we found ourselves trudging through snow that nearly reached our knees! 
Warm, waterproof coat
Taking a warm, waterproof coat to Iceland will really make all the difference in keeping you warm during your winter visit. A nice long, waterproof puffa-style jacket will do the job tremendously, especially if it has pockets to put your hands in too.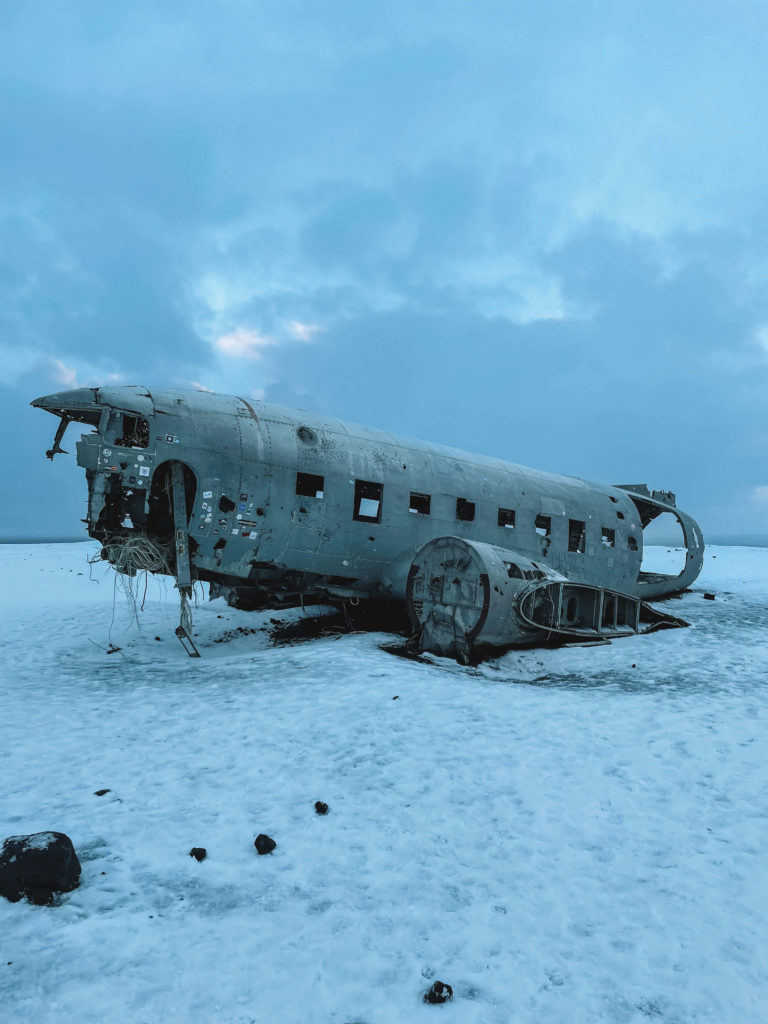 Winter accessories
Hat, scarf, gloves
Along with a waterproof coat, you should take a hat, scarf and gloves to keep your head, neck and hands warm during the sub zero temperatures. For gloves, I strongly recommend taking waterproof thermal gloves, like those used for skiing, as this will make a huge difference during rain and wind!
Swimwear 
Not only is Iceland home to the infamous blue lagoon, there are also loads of other hot springs dotted around the country that are much quieter and well worth a visit. Therefore you will want to have swimwear with you incase you fancy a dip or are planning to visit the Blue Lagoon. 
Camera
It is safe to say that EVERYONE goes to Iceland for its impressive landscape and natural wonders. For that reason you do not want to visit this country without a camera! If you are planning to see the northern lights in Iceland then you might want to bring a proper camera rather than relying on your smartphone to capture them in all their glory. 
Refillable water bottle
Iceland is famous for natural springs, and so there is absolutely no need to waste your money buying bottled water from supermarkets. Simply pack a lightweight reusable bottle, and fill it up anywhere – from the tap or from a natural water source. 
Day backpack
As you will likely be out on tours or self drive day trips for long hours, it is best to bring a suitable day-sized backpack with you. This will allow you to pack your water, snacks or lunch from the supermarket to save you money on eating out, and give you somewhere to store your camera and any extra layers you might need or remove throughout the day. 
Driving licence and a credit card
The best way to really experience all the things to do in Iceland, is to rent a car and drive yourselves. For that reason, remember to bring your driving licence and a credit card (most rental companies require you to have a credit card for them to hold the deposit).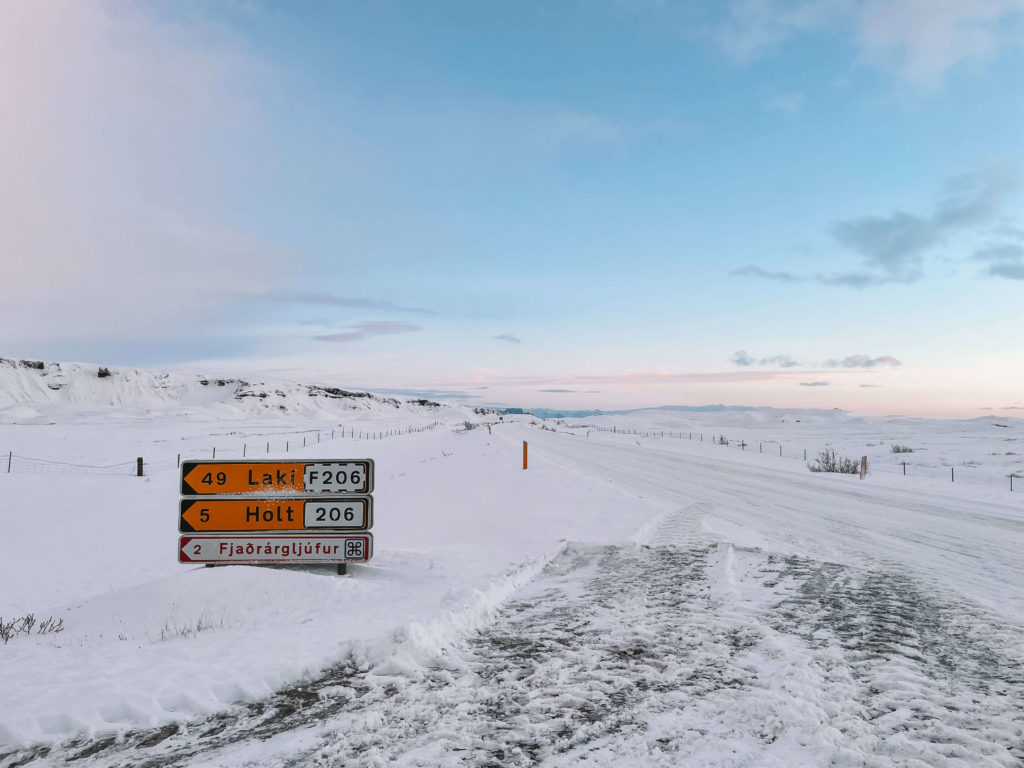 Don't worry about
Crampons (snow chains for your shoes)
If you don't already own crampons (the spiky chains you can attach to your shoes for walking in snow and ice) then don't worry about buying some prior to your Iceland trip. You can rent these whilst out there, but honestly depending on what you plan to do, you may not need them! 
An umbrella 
As we have already mentioned, the weather in Iceland changes quickly. And usually what comes with rain in Iceland, is extreme winds. This makes having an umbrella almost redundant – even if you can hold on to it, it will probably get blown inside out! As long as you have a warm, waterproof coat, you can still enjoy all that Iceland has to offer, come rain or shine. 
A towel
I always try and save space in my backpack by booking accommodation that includes towels. If you're heading out to the natural springs, take one of the towels from your accommodation with you. If you're visiting the Blue Lagoon, then a towel will be provided! 
I cannot recommend KEX hostel in Reykjavik enough for a stay in Iceland. It's a friendly, clean and very sociable hostel with all of the necessary amenities (including towels) and a bar that serves both food and drinks.