*This post contains affiliate links*
Thanks to movies, TV shows and other popular culture, New York City is a dream destination for so many people. With travel to the US resumed, now is the perfect time to visit this incredible city. There are plenty of unique things to do in New York City, but on your first trip, you'll want to visit the iconic landmarks that are familiar to everyone. I am a little biased, given that New York is my second favourite city in the world, but it really is a beautiful and vibrant city, with so much to experience. Below is a first time guide to New York City!
First Time Guide: Where to stay in New York City
As with any city, there are no shortages of places to rest your head in Manhattan. Whether you prefer to stay in the hustle and bustle of Midtown, the stunning West Village or venture further out to Brooklyn, you can find something to suit your budget! Airbnb's can be expensive in New York, so I would recommend using either Booking.com or Hostelworld to look for different accommodation options. Below are a couple of my favourite places to stay in the city:
Hotel: Yotel
Hotel: AC Downtown Hotel by Marriot
Hostel: Freehand New York
Hostel: HI NYC
How Much Money to take to New York
Budget and spending money in any destination really does depend on a number of things. You can spend as little or as much as you like, depending on how you like to travel. It will also depend on how long you plan to stay in New York, and whether you plan to eat out, cook for yourself, travel by Uber or utilise their efficient subway system. For first timers, I would recommend a budget of around $100 per day, to cover the subway, food, drinks, tips and entry to attractions.
The New York City Pass is a great option for first time visitors to New York, since it provides you access to all of the top attractions at a highly discounted rate!
First Time Guide: Things to do in New York City
Central Park
This 843 acre urban park is situated in between the Upper West and Upper East sides of New York. During the summer months, it is easy to spend a whole day wandering, exploring or relaxing in Central Park. It is actually the most visited urban park in the United States, and the most filmed location in the world. Central Park is packed full of things to see and do year round, including Ice skating, horse and carriage rides, fountains, boating and of course the Central Park Zoo.
You might also like: The best restaurants in New York City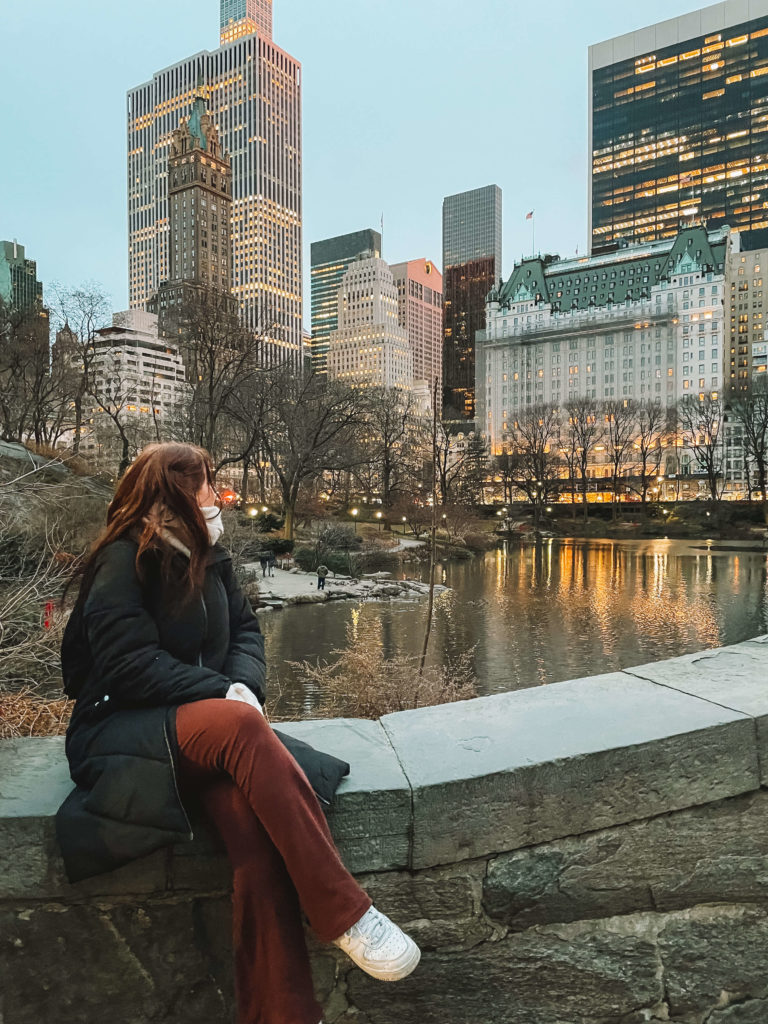 American Museum of Natural History
Located on the West side of Central park you will find the American Museum of Natural History. This huge museum contains exhibitions on nature, science and history, and is fun for all ages. General admission is ticketed on a 'Pay what you wish' basis, however the New York City Pass does include entry to the museum as well. 
Location: 200 Central Park West, New York, NY 10024, United States
Metropolitan Museum of Art
On the opposite side of Central Park to the American Museum of Natural History, stands the Metropolitan Museum of Art, or "The Met". Avid Gossip girl fans will be very familiar with this location, and will instantly recognise the steps used by the characters in many, many episodes. Home to over 2 million artworks, this is the largest art museum in the western hemisphere, and therefore a must visit for anyone with a passion for art. Entry to the Met is $12-$25, or included in your New York City pass. 
Location: 1000 5th Ave, New York, NY 10028, United States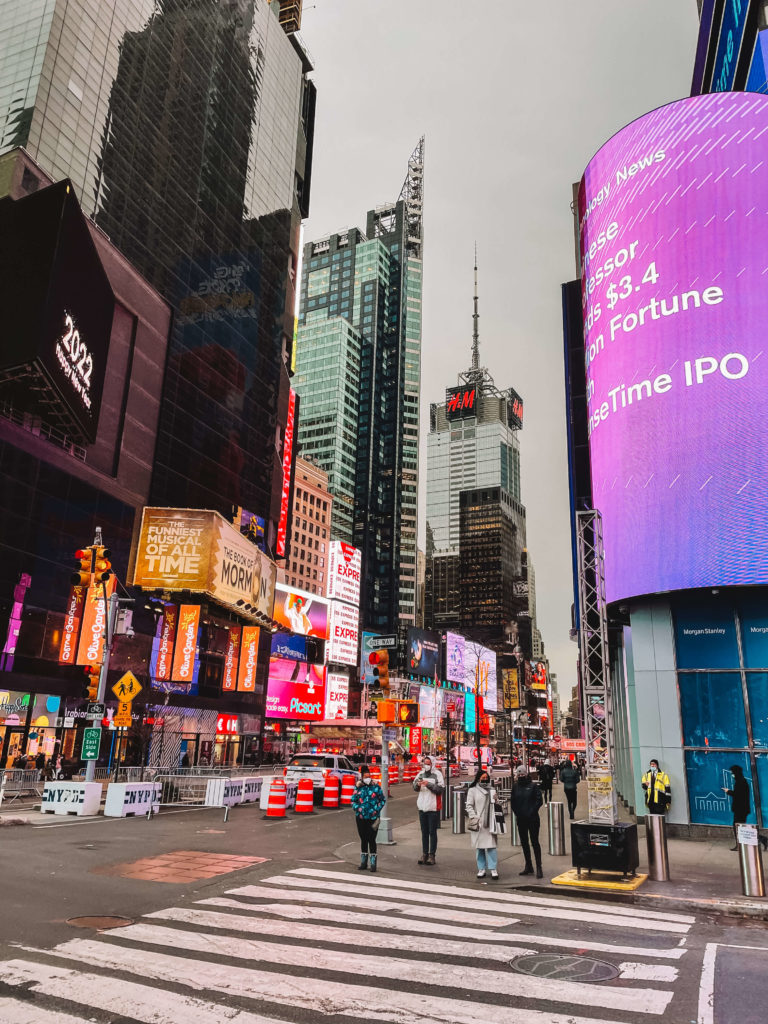 Times square
As I've already mentioned, New York City is packed full of iconic landmarks, one of which is bustling Times Square. You'll instantly recognise the bright colourful lights of the billboards that illuminate the square through the day and night. Although there isn't much to do in Times Square, it is worth a visit just to experience it for yourself. There are plenty of shops and well known chain restaurants (not that I would recommend eating at any of these when there are so many better independent options dotted throughout the city)! You will also find plenty of vendors selling New York City souvenirs and memorabilia in the square. 
Location: Times Square, Manhattan, NY 10036, United States
Top of the Rock
Top of the rock is the name given to the observation deck experience at the top of the Rockerfeller centre in Midtown. I would argue this is the best view of New York from any observation decks in the city, because on one side you get an incredible view of Central Park, and from the other side you get an iconic view of the Empire State Building right down to Brooklyn and the Statue of Liberty on a clear day!
Location: 30 Rockefeller Plaza, New York, NY 10112, United States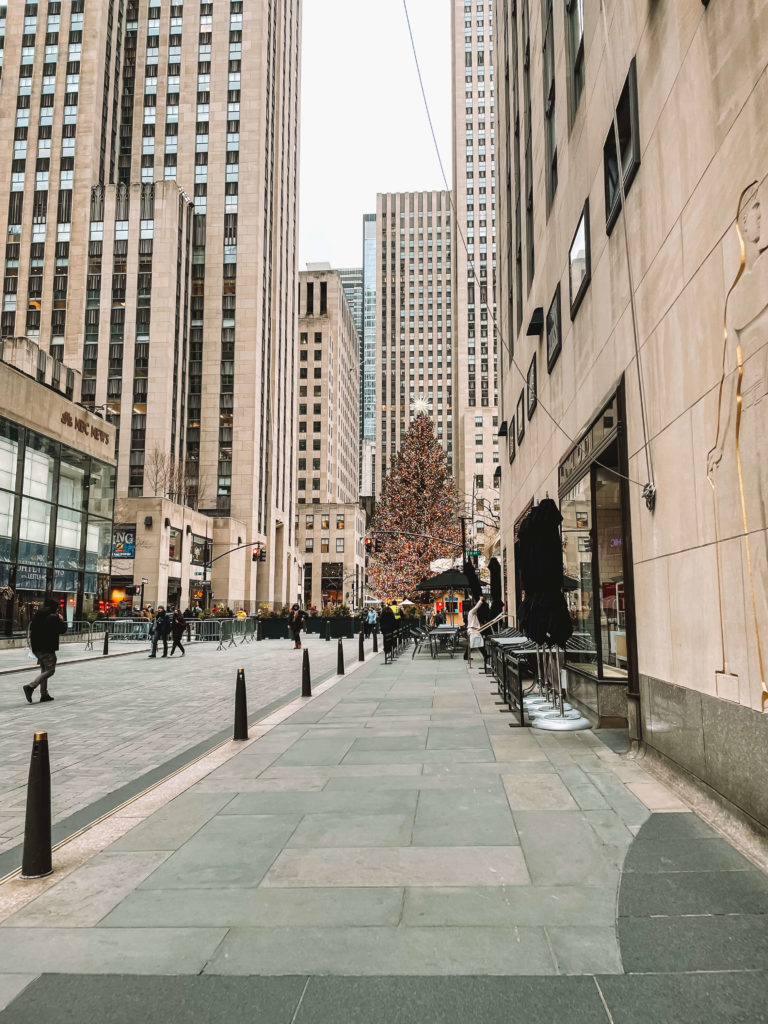 Empire State Building
Another observation deck you can visit is the one at the top of the Empire State Building. Although it is a cool experience to go to the top of the Empire State building, the view from the Top of the Rock is much, much better! With the New York City pass, you get two lots of admission to the Empire State, one during the day, and one at night, so you can see the city from above all lit up. 
Location: 20 W 34th St, New York, NY 10001, United States
9/11 Memorial and One World
There is of course a sad history that clouds New York City's past. Everyone who is old enough will remember the horror that was 9/11, as it unfolded on our news channels across the globe. The 9/11 Memorial & Museum is a moving experience to say the very least. Here you can visit the museum to learn more about the stories of and pay tribute to the survivors, those lost, volunteers, and residents who were affected by the events of 9/11. 
Location: 92 Greenwich St, New York, NY 10006, United States
Statue of Liberty
Lady Liberty is of course another world famous New York City landmark. The  statue has become an icon of freedom, seen as a symbol of welcome to immigrants arriving by sea. The statue is surprisingly smaller than you may initially envision, and so many tourists opt for a boat cruise to Ellis Island to get a glimpse of her up close. Alternatively, you can head to Battery Park to see her across the water. 
Location: Statue of Liberty National Monument, New York, NY 10004, United States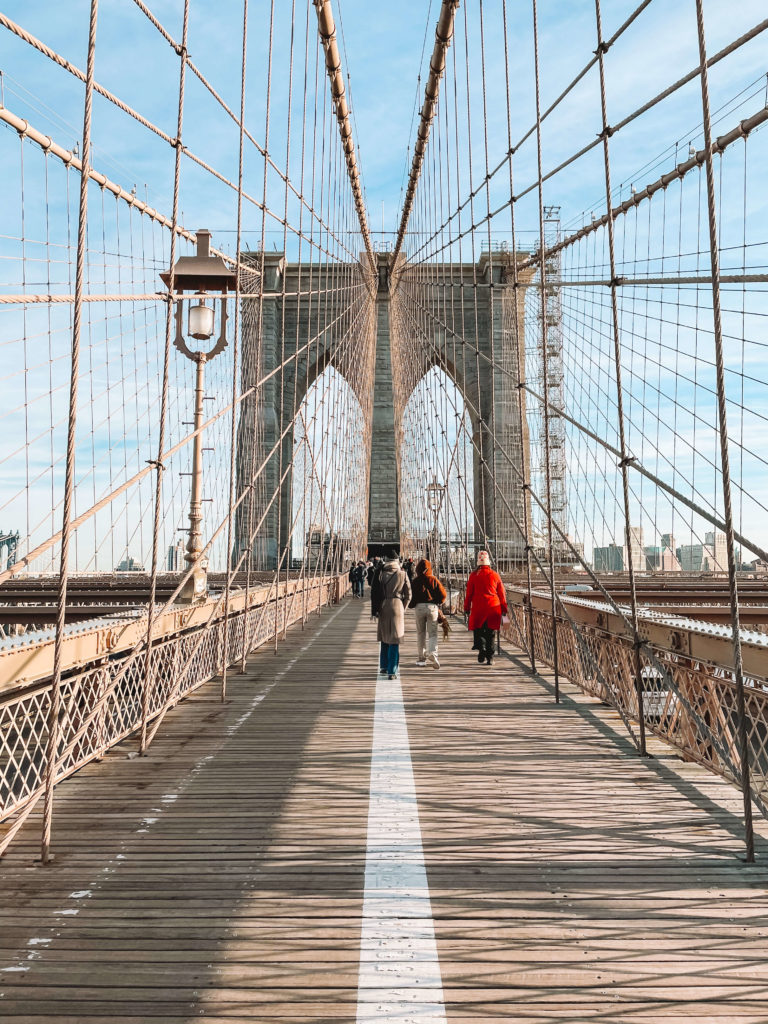 Brooklyn Bridge
A great way to stretch your legs in the city is to walk across Brooklyn Bridge. The walk is about 1.8km in total, and will give you incredible views back to the Manhattan skyline. It also means an opportunity to explore DUMBO on the other side of the bridge. Down in DUMBO you'll find Brooklyn Bridge park, Time Out Market and the iconic photo spot of Manhattan bridge. The photo spot is located on the junction of Washington and Water Street. Brooklyn bridge can get extremely busy, so be prepared to deal with lots of crowds. If you want your visit to be quieter, then I would recommend heading for sunrise. If you have a clear day then both sunrise or sunset are beautiful here! 
Location: Brooklyn Bridge, New York, NY 10038, United States
I hope you've found this first time guide to New York City useful! Are you looking for the best places to eat in New York City? I've recently written a foodie guide that will help you find the best spots to refuel after a long day of sightseeing.