Los Angeles is undoubtedly one of the hotspots for travellers along the west coast of America, and for good reason! The home of the stars and the birthplace of the American Dream, the glitz, glamour and allure of Hollywood accompanied by tons of different things to do, no matter what you are into. Below I've listed just a few of the things anyone should do on their first visit to the city of Angels.
Venice Beach / Venice Boardwalk
Venice beach was one of my favourite spots in LA. It's fun, quirky, right on the beach and theres loads to see and do. You can visit all the beach front shops, look at the different vendors who lay out all their crafts for you to see, look at all the street art, watch the skateboarders, the guys playing basketball or rent a bike to go up and down the boardwalk. Think Camden vibes but warm, sunny and on the beach!
Santa Monica Pier
If you're down at Venice beach anyway, then Santa Monica pier is only a short walk away. You can follow the boardwalk along the beach and you'll see the pier ahead of you. I'd recommend visiting early evening as the sun is setting and the rides begin to light up!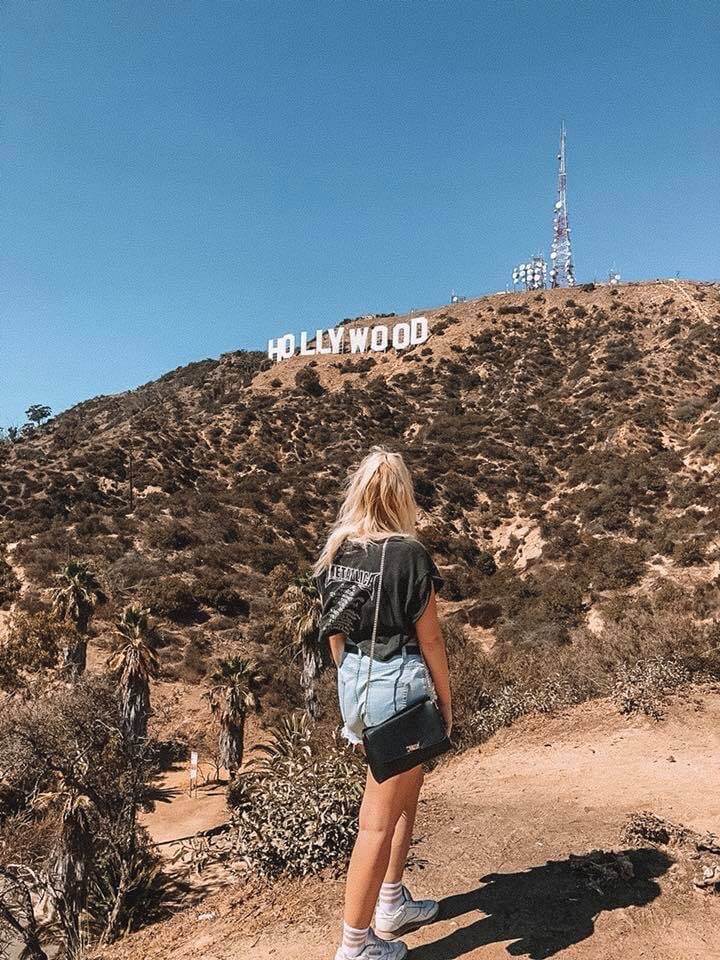 Hollywood Sign
Although there are a lot of over-hyped 'things you must do' in LA, like the Hollywood walk of fame which I found to be so disappointing, the Hollywood sign is still one I'd recommend. Not only because it is truly iconic, but also because if you can get to the right spot, it also makes for a perfect LA Instagram photo opportunity.
Universal Studios
Now for theme park lovers, there are a few different options in and around LA, of course Six Flags isn't too far of a drive, but for me I'm not massive on rollercoasters and so Universal is my theme park of choice. Plus, if you're in LA around September / October time, then you have to go for Universal Horror Nights – it's great fun!
Melrose Avenue and Rodeo Drive
The day I spent wandering around Rodeo Drive and Melrose Avenue was actually one of my favourite days in LA! Although I didn't buy anything on Rodeo Drive (lol) it was still fun to see the all the designer shops and see if you can spot any celebs – we saw Camila Mendez from Riverdale coming out of one of the shops. Melrose was my favourite though, it's a huge long road you can easily spend all afternoon hopping between the shops, stopping in cafes for coffee and food, and taking photos with all the murals. It's a great place to visit if you're looking to get pics for the gram. On Sundays you can also go to Melrose Trading Post which is a cool vintage style market on Melrose & Fairfax.
Sit in the audience for a live show
If you head down Fairfax Avenue (you'll pass Flight Club and Supreme if streetwear designer stores are your thing) towards Television City, you can usually get the opportunity to sit in a live studio audience for shows like SNL or the Late Late show. We found out purely by chance of walking past at the right time and were approached, asked if we wanted to watch the recording of James Cordons Late Late show. You can see the guest schedules online to plan ahead if any of your favourite celebrities are due to be on the show!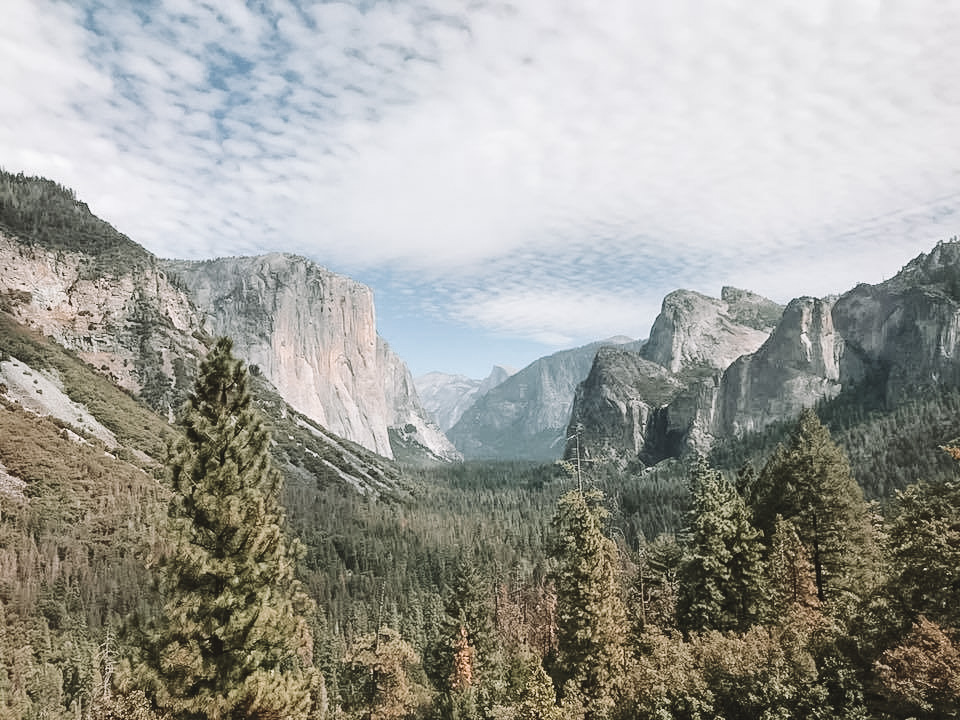 Yosemite National Park
If you have a few days to spare in your LA trip, my final recommendation would be to rent a car and head out of LA to visit Yosemite National Park. You'll need to rent a car, and it IS a long drive but it is so worth it. I didn't think it would be possible to look even better than my Macbook desktop background but it really is even more impressive in person. Not only that but there are so many great hikes you can do – check out my Yosemite National Park guide for more info on those.