With international travel halted during 2020, it was the perfect opportunity to explore your home country. I am lucky to live in a country that has so much to offer – but I have definitely taken this for granted. Before the pandemic, I really hadn't bothered to travel in the UK. In fact, I'd only visited THREE places in the UK outside of London and the South East! So, I decided to use 2020 see as much as possible that the UK has to offer.
The first day trip I took was to the picturesque beach town of Seaford in East Sussex. It was a beautiful sunny day (a rare occasion in England) so it was the perfect opportunity to do the Seven Sisters hike – which I'd been meaning to do for about 2 years!
The Seven Sisters hike is between Seaford and Eastbourne, along the cliff edge of the southern coast of England. It's a pretty long hike of 21km one way, but it is well worth it for the gorgeous views.
You might also like: Jurassic Coast Day Trip: Lulworth Cove and Durdle Door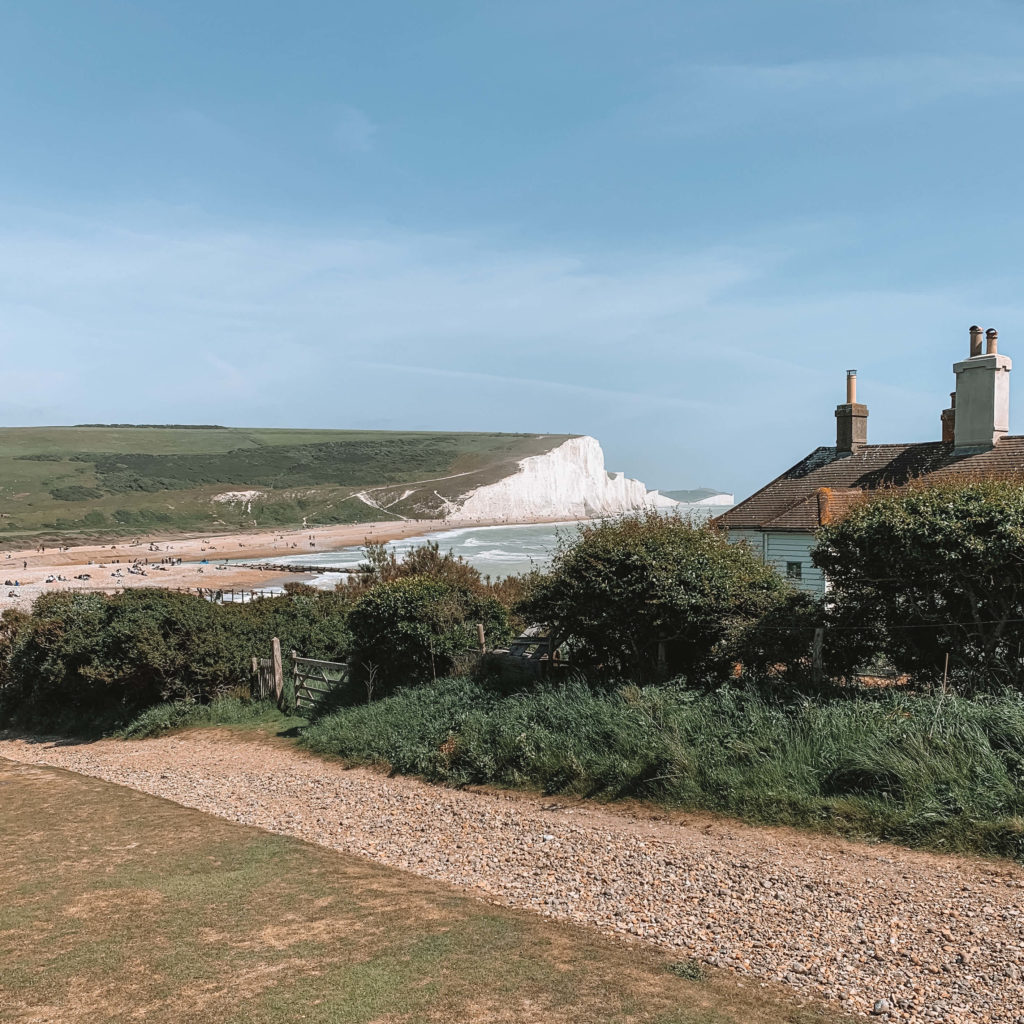 Seven Sisters hike: Where to Start
Although you can start the hike from either Eastbourne or Seaford, the latter is the more popular option, as you get much more beautiful views in my opinion! Not only that, but Seaford has an adorable beach at the starting point, with colourful beach huts, and free parking. Drive to the sea front and park up, or if you've caught the train in, wander down to the seafront and you will see the start of the hike up the hill to your left!
How long does Seven Sisters hike take?
Typically, around 21km will take 3-4 hours if you continue at a brisk pace. Unless you're training for something, you'll want to take a slower pace on this walk, especially considering the hills involved. Not only that, but you may want to stop for photos, to admire the view, to have a picnic or even just to rest your feet. I'd recommend allowing 6 hours to complete the whole 21km – this will give you plenty of time to walk it at a relaxed pace.
If you don't fancy heading the whole 21km route to Eastbourne, it's a really easy walk to cover as much distance as you like, and then turn back on yourself back to Seaford. You could also spend some time in Seven Sisters country park or at Cuckmere Haven beach. There is also a pub at the main road of the country park which you could stop at for lunch, dinner or a cheeky pint (post Coronavirus of course – at the moment it is sadly closed).
You might also like: A Day Trip to Rye, East Sussex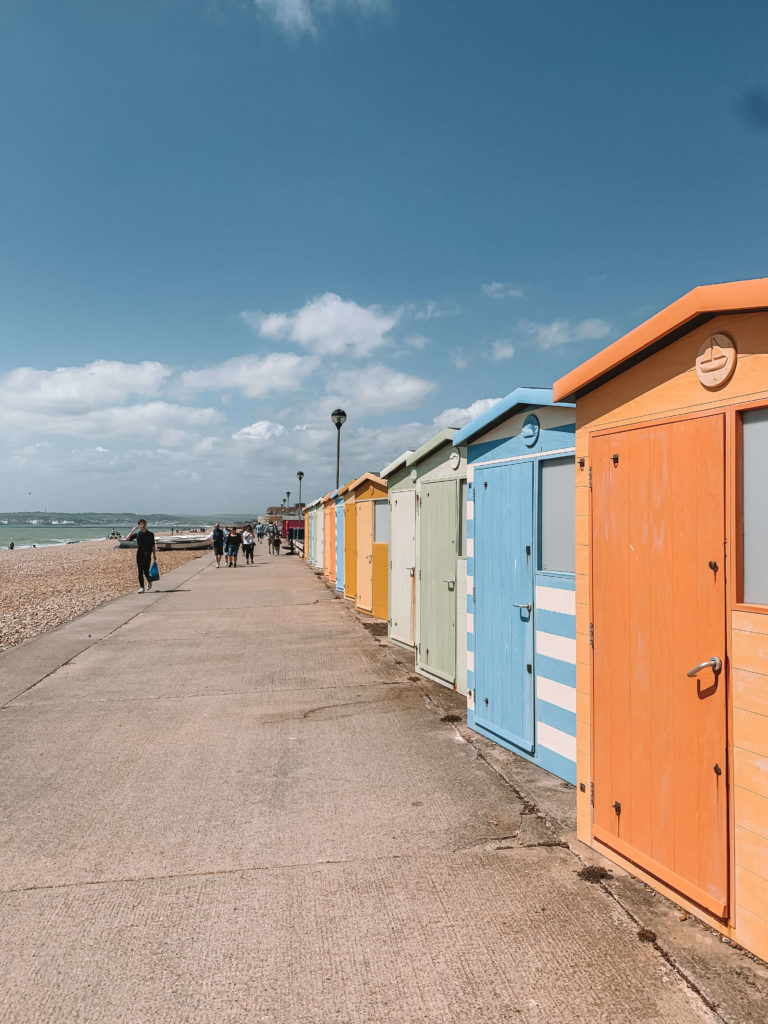 Additional information for Seven Sisters Hike
Bring SPF
Although sunny days in England can be a rarity, if you've managed to arrange your hike for a beautiful English summer day, remember your sun cream! It will likely be extremely windy on this walk no matter what time of year you visit, and the cool breeze can make you forget about wearing any SPF and protecting yourself from painful sunburn.
Pack a picnic, and plenty of water!
Pack plenty of water, and perhaps some snacks too. We packed a lunch into our backpacks and stopped midway for a picnic on top of the cliffs. Luckily there weren't many seagulls around to pester us for food!
Wear suitable footwear
It is a very hilly walk up and down the cliffs. Although it is pretty easy as most hikes go, there is a lot of climbing and descending. Some parts of the walk can be a little steep and uneasy, so appropriate clothing and footwear is recommended.
Don't forget your camera!
If you've decided to head down to Seaford for the hike, don't forget to take your camera. The UK Coastline really is beautiful, and there are gorgeous views for the entire walk. The iconic white cliffs and pastel blue sea make the perfect backdrop for any selfie or gram photo.
You might also like: The Most Instagram Worthy Destinations in the UK